The theme for this round of Oneword is Darkness.
Elymode surprised me with something a bit different. It definitely wasn't your usual take on the theme of Darkess but it's quite possibly perfect. I was super excited when I saw this.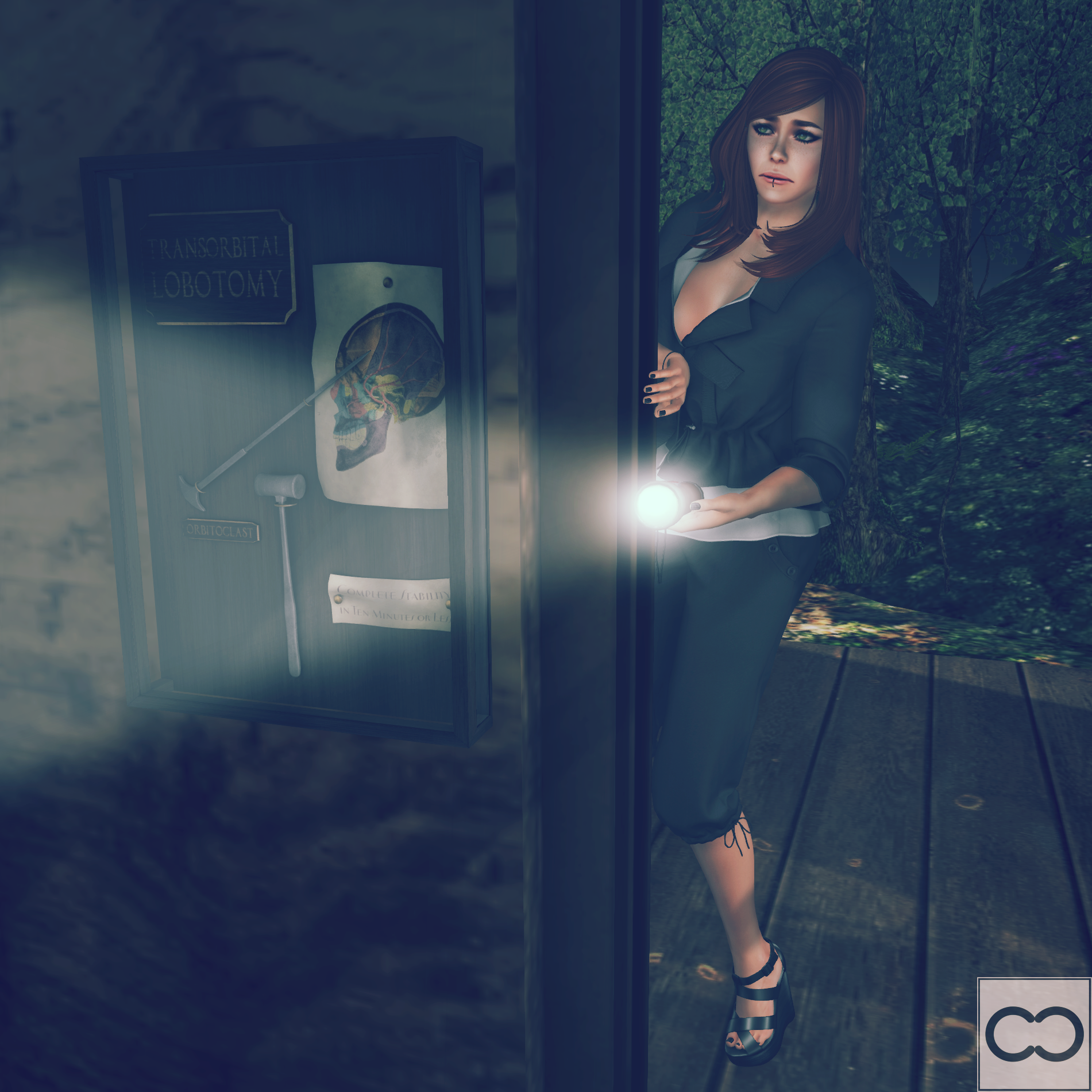 Light In The Dark is a pose pack that contains six poses, the mirror versions and includes the flash lights. You have an option of the flash light being on or off and of course for both left and right hands to fit the regular and mirrored poses.
It's a super cute pose pack and great for pictures of you and your friends creeping around in the dark, being silly at sleepovers or hanging out in the woods on a camping trip. Possibilities are endless really so go mad and make beautiful pictures.
Happy Shopping!
Shirt -
Mutresse
- Bira Jacket
Pants -
Mutresse
- Caca Pants
*Shoes -
FATEstep
- Jessie Wedges
*Hair -
Truth
- Malea - Gingers Pack
Skin -
League
- Erin Pale - Feline
Eyes -
Ikon
- Charm Eyes - Moor
Eyelashes -
Mon Cheri
- Falsies Eyelash
Body -
Maitreya
- Lara Mesh Body - Hands & Feet Included (with League appliers)
*Pose -
Elymode
- Light In The Dark - 2 Mirrored (Includes flash light) @
Oneword
*Lobotomy Kit -
Frogstar
- Vintage Lobotomy Kit