Random SL Confession
- For the first few weeks of Second Life I had no idea about Animation Overriders. I had a 'sexy walk' in a pair of shoes that I lived in (only because of that walk... they had bling) and I bought a pose from LAP that I would play every time I stood still. It wasn't until a new friend I made asked me why my AO only had one pose that I had to confess I had no bloody clue what an AO was!
Now we've all had a good laugh at how ridiculous I can be we can take a peek at what No21 has for the the April/May round.
My favourite is this dress from Foxes. I've been wearing it a lot recently. If you've seen me out and about it's probably been in this dress.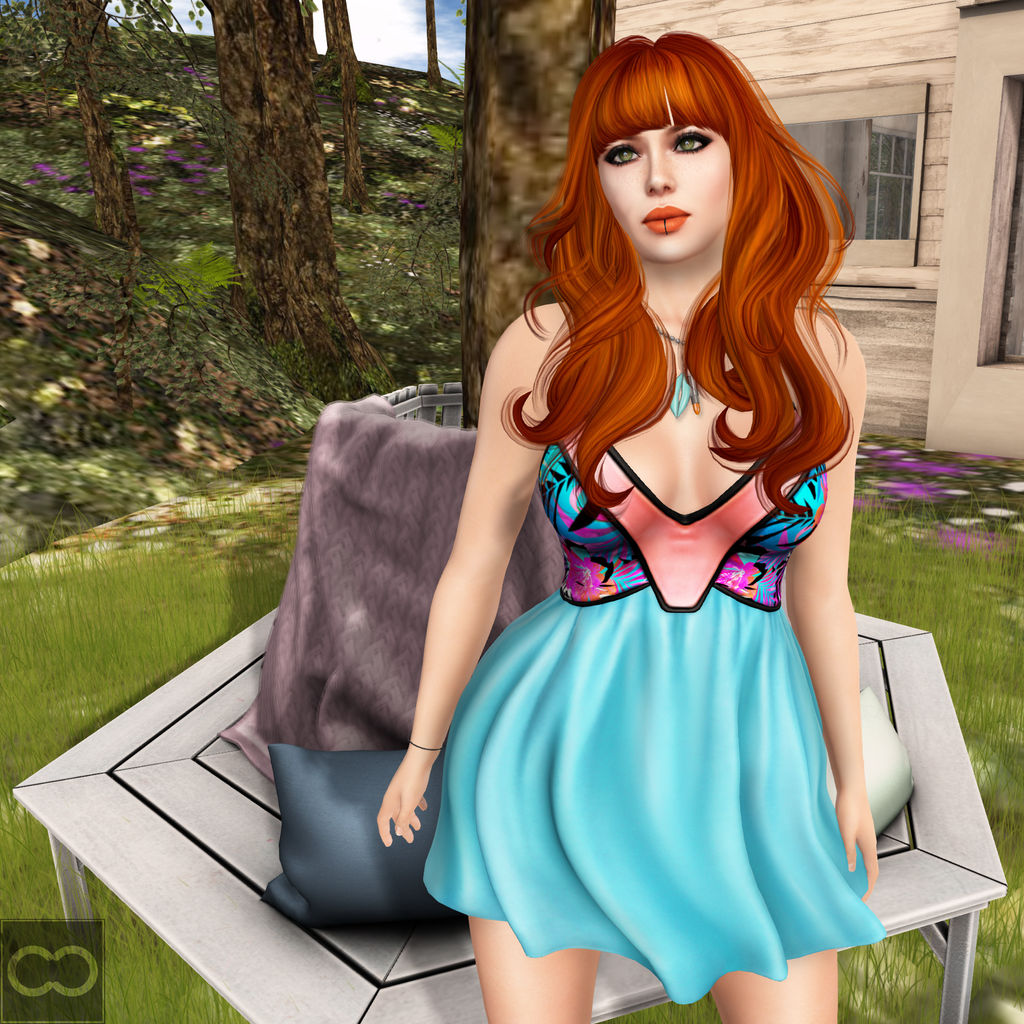 The Breezy dress comes in a massive range of bright and eye-catching colours. You will definitely find one that tickles your fancy but I zoned in on the Electric and fell in love with it. It even fitted over my Maitreya Lara beautifully and worked with available alphas on the hud.
The hair is a gorgeous new style from Lamb. There are two versions but I went for Haze which had some serious fringe (bangs). It's way more in your face than my normal kind of style but I am loving it.
Happy Shopping!
Pic 1:
Dress -
Foxes
- Breezy Dress - Electric @
No21
Necklace -
Maxi Gossamer
- Juicy Love Lips - Short
Hair -
Lamb
- Haze - Gingers Pack @
No21
Skin -
League
- Erin Pale - Feline (with Erin tintable lipstick)
Eyes -
Ikon
- Charm Eyes - Moor
Eyelashes -
Mon Cheri
- Falsies Eyelash
Body -
Maitreya
- Lara Mesh Body - Includes Hands (with League appliers)
*Pose -
Mien
- Sonder - 03
*Bench -
Cheeky Pea
- Spheroidia Bench - Spring @
No21