Ama have made some incredibly cute collars and cuffs for the newest round of Cosmopolitan. It's open until the 24th of may and they have a new build, new designers and lots of brand new creations for their revamp!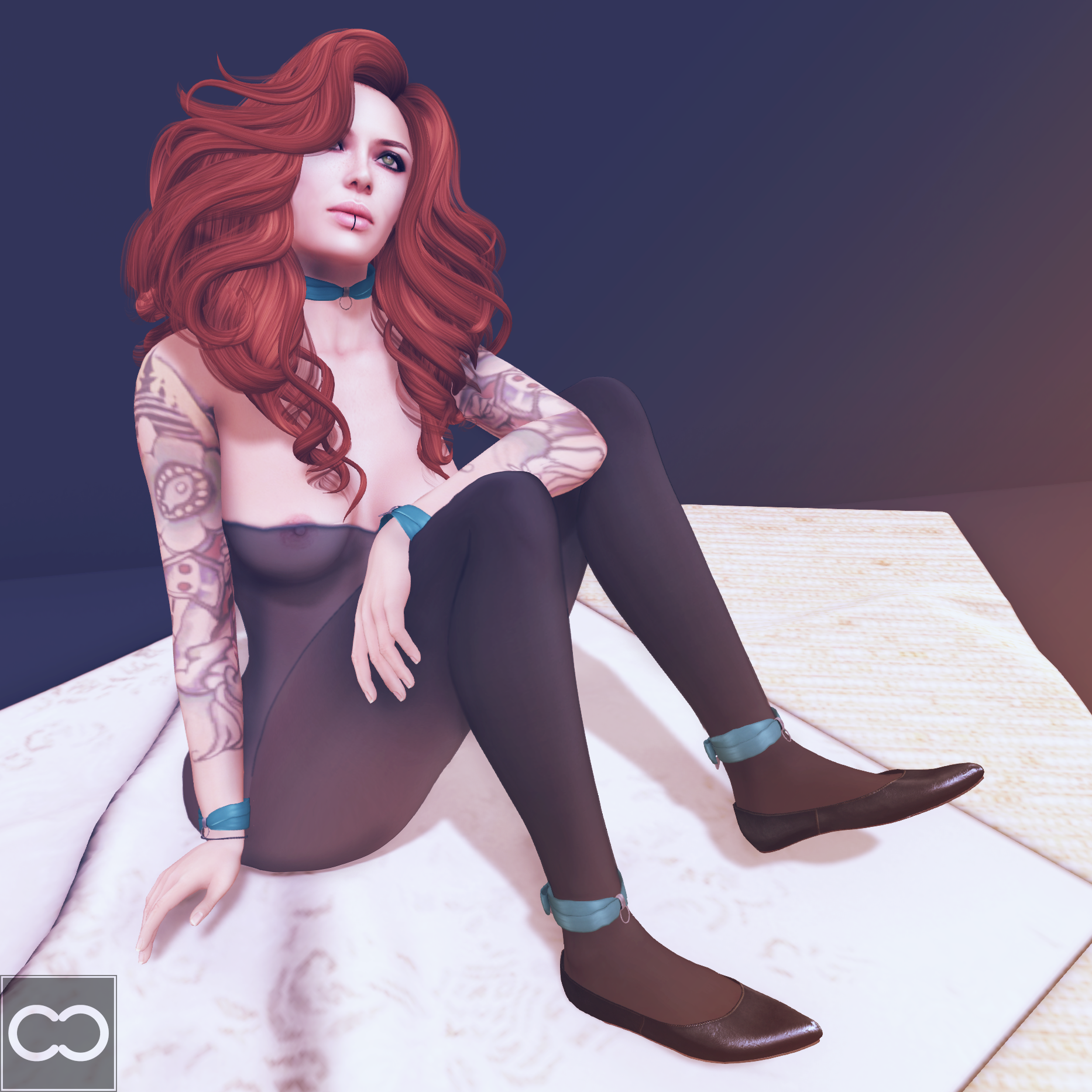 The Ballet Collar And Cuffs come in a choice of 12 colours, my personal favourite being this teal colour, or you can grab yourself a fatpack. You get a hud that allows you change the metal and the collar includes a version with Open Collar scripts for those of you like to partake in RLV.
These are so cute that you really don't even need to be into any kind of BDSM or roleplay to use them as they look great as jewellery too.
You can also get the matching Ballet Leash Holder while you're there. Available in the same 12 colours and also Open Collar scripted so it can grab hold of collars. Of course it can be worn as jewellery and not just a leash holder.
Both are 20% off for the duration of the event so you're getting a bit of a bargain too. Don't forget to check out all the other goodies available from the Cosmopolitan creators while you are there.
Happy Shopping!
Jumpsuit -
Mute
- Sheer Jumpsuit - Black
*Collar & Cuffs -
Ama
. - Ballet Collar And Cuffs - Teal @
Cosmopolitan
Shoes -
Pure Poison
- Simple Flats - Black
Tattoo -
Tattoo Mania
- Tender
Hair -
Truth
- Paolo - Gingers Pack
Skin -
League
- Erin Pale - Feline
Eyes -
Ikon
- Charm Eyes - Moor
Body -
Maitreya
- Lara Mesh Body - Includes Hands & Feet (with League appliers)
*Pose -
Bauhaus Movement
- Zelda - 13
*Rugs -
Cheeky Pea
- Delilah Earth Rugs