The Home Show 2015 is in it's final few days and it closes it's doors on the 31st. Now is the time to take a visit if you haven't already or if you have been it's time to nip back for those things you might not have picked up.
I wanted to show you a final few things before it ends for this year. This nice outdoor set is the Bar With Stools from Decor Junction. It's all one piece and it's perfect for a garden or a deck, you could even use it in doors.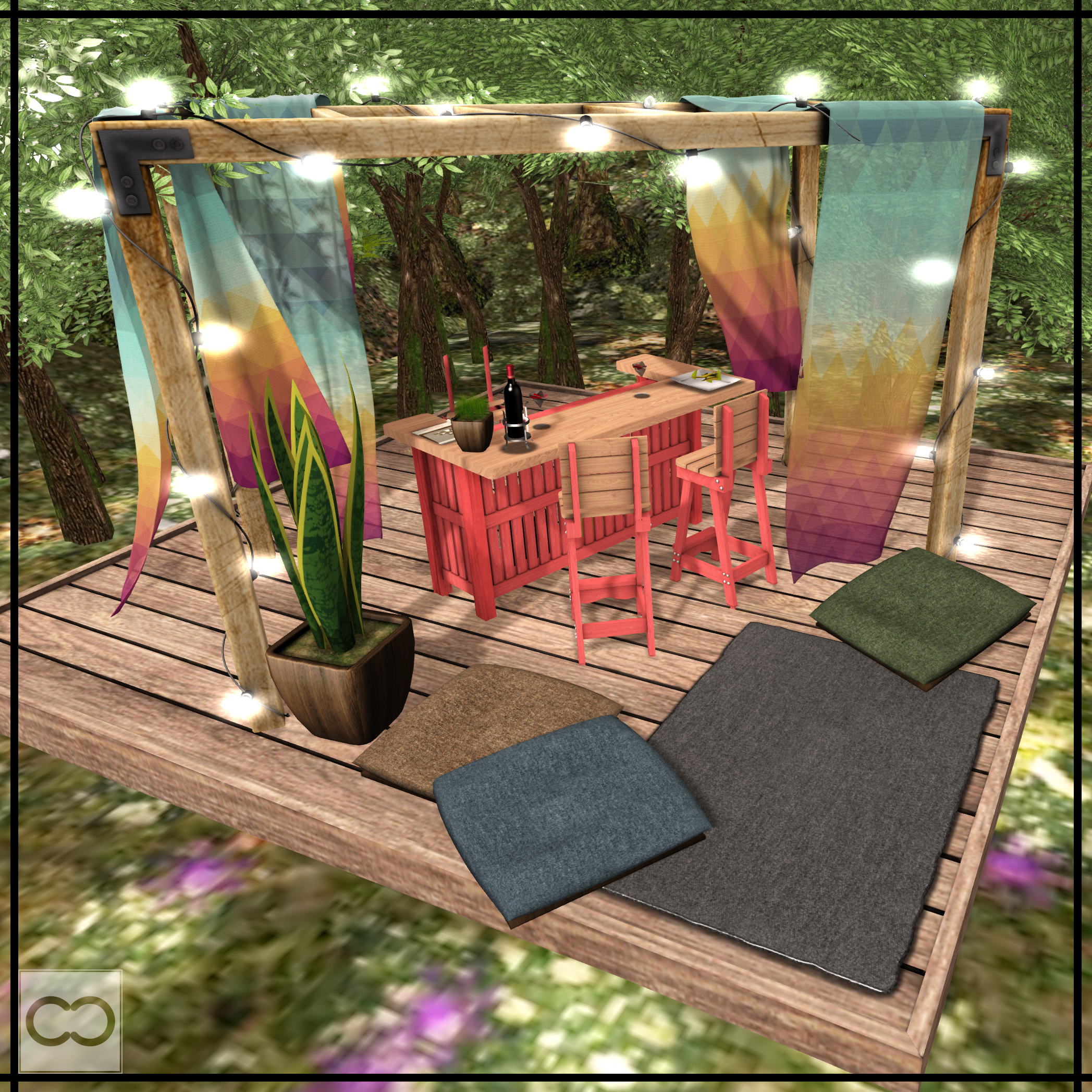 Roawenwood have released a Yoga Mat and Meditation cushions. The cushions come in a choice of Taupe, Blue and Green and the set also had some pretty plants to place around and create a serene little corner for you to relax in.
Happy Shopping!
Pic 1:
*Bar With Stools -
Decor Junction
- Outdoor Bar & Stools @
Home Show 2015
*Grass Plant -
Roawenwood
- Meditation Garden - Grass @
Home Show 2015
*Large Plant -
Roawenwood
- Meditation Garden - Snake Plant @
Home Show 2015
*Mat -
Roawenwood
- Meditation Garden - Canvas Yoga & Tai Chi Mat @
Home Show 2015
*Cushions -
Roawenwood
- Meditation Garden - Canvas Meditation Cushion - Taupe, Blue and Green @
Home Show 2015
*Gazebo -
Cheeky Pea
- Twinkle Arbour
Deck -
LISP
- Bergamot Square Decking - Light Oak
*Trees -
Jian
- Ash Tree @
Home Show 2015