Home Show is back for 2015 and it opened yesterday. You have until the 30th to get your butt around the sim to check out all the brand new goodies on offer for this year.
I've got lots to show you so I'm going to break it up into several posts. Here's my first!
Artisan Fantasy have their brand new Mission Bedroom set as their brand new release for this year.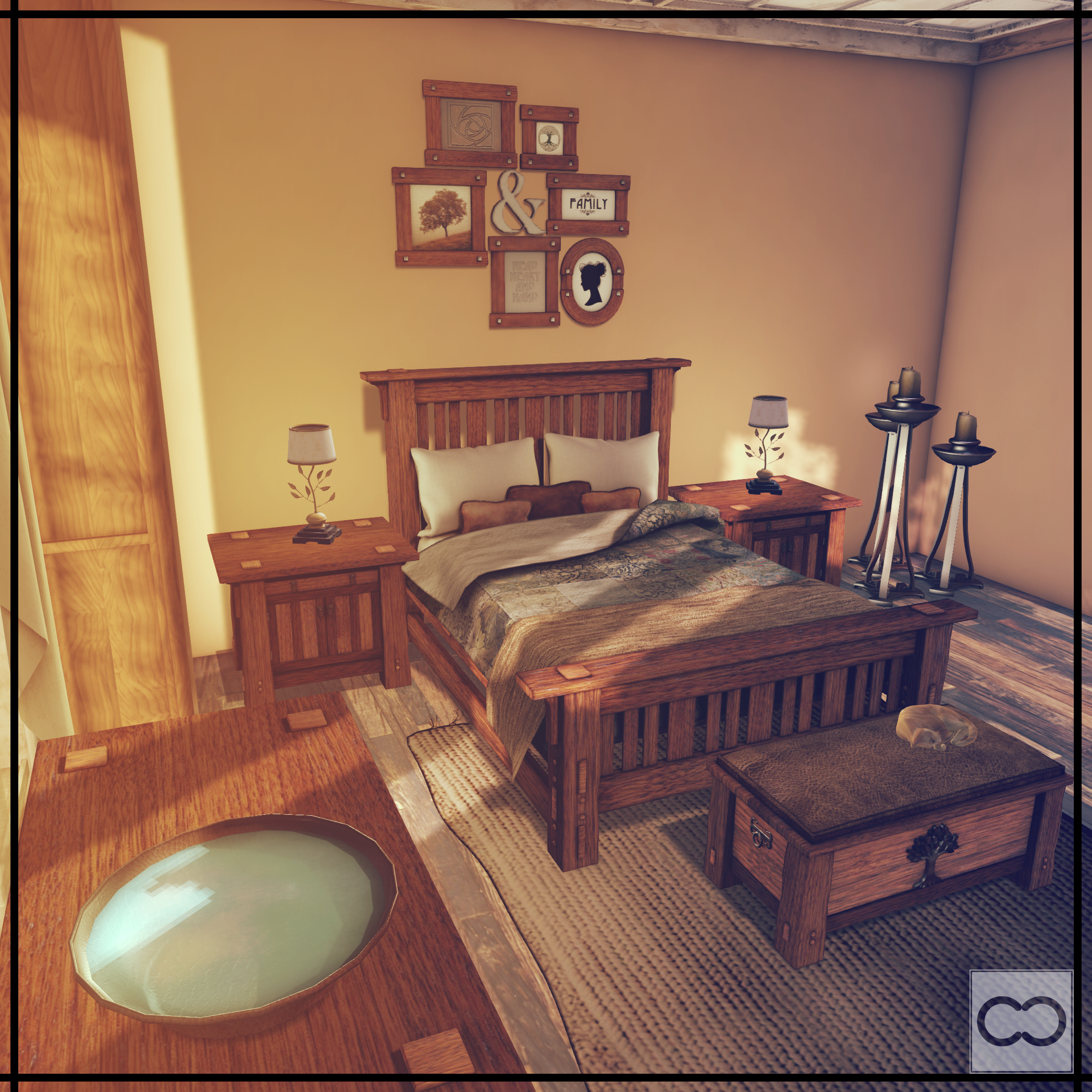 You can choose between a warm or weathered wood effect. I went for the warm because I felt it was a much nicer finish to the wood but it's always fun to have choices!
Speaking of choices, you have a choice of a single or double version of the bed. The double version also has the additional option of PG or Adult animations. (Single version is PG only). The set comprises of the beds, a bedside table, a set of drawers, a stool (not shown), a trunk, a water basin, a collection of candles and a cluster of frames. The frames have the option of using the included artwork or a set where you can add your own pictures.
It's a stunning, cozy, warm feeling set that would be perfect for any family home. Especially if you wanted all your bedroom furniture to match perfectly.
There's loads more to see and I'll be posting more too but please go and check out the Home Show 2015!
Happy Shopping!
Pic 1:
*Bed -
Artisan Fantasy
- Mission Bed Double - Warm @
Home Show 2015
*Side Tables -
Artisan Fantasy
- Mission Bedside Table - Warm @
Home Show 2015
*Trunk -
Artisan Fantasy
- Mission ToL Trunk - Warm @
Home Show 2015
*Drawers -
Artisan Fantasy
- Mission Drawers - Warm @
Home Show 2015
*Frames -
Artisan Fantasy
- Mission Frame Cluster - Warm @
Home Show 2015
*Water Bowl -
Artisan Fantasy
- Mission Water Basin @
Home Show 2015
*Candles -
Artisan Fantasy
- Mission Tripod Candle Group Large @
Home Show 2015
Rug -
Dust Bunny
- Braided Rug
Lamps -
22769
- Leafers Lamp - Gold
Cat -
Fashionably Dead
- Cat - 02 Sleeping Curled
Drapes -
Kalopsia
- Arabella Drapes