The Secret Affair closes tomorrow so I wanted to squeeze in this post to show you some of things available there. I only grabbed a few bits but be sure to go and grab what you wanted before the end of the 29th September!
First up are two corsets from Haste.
The Annabel Corset is the first one that you can buy outright.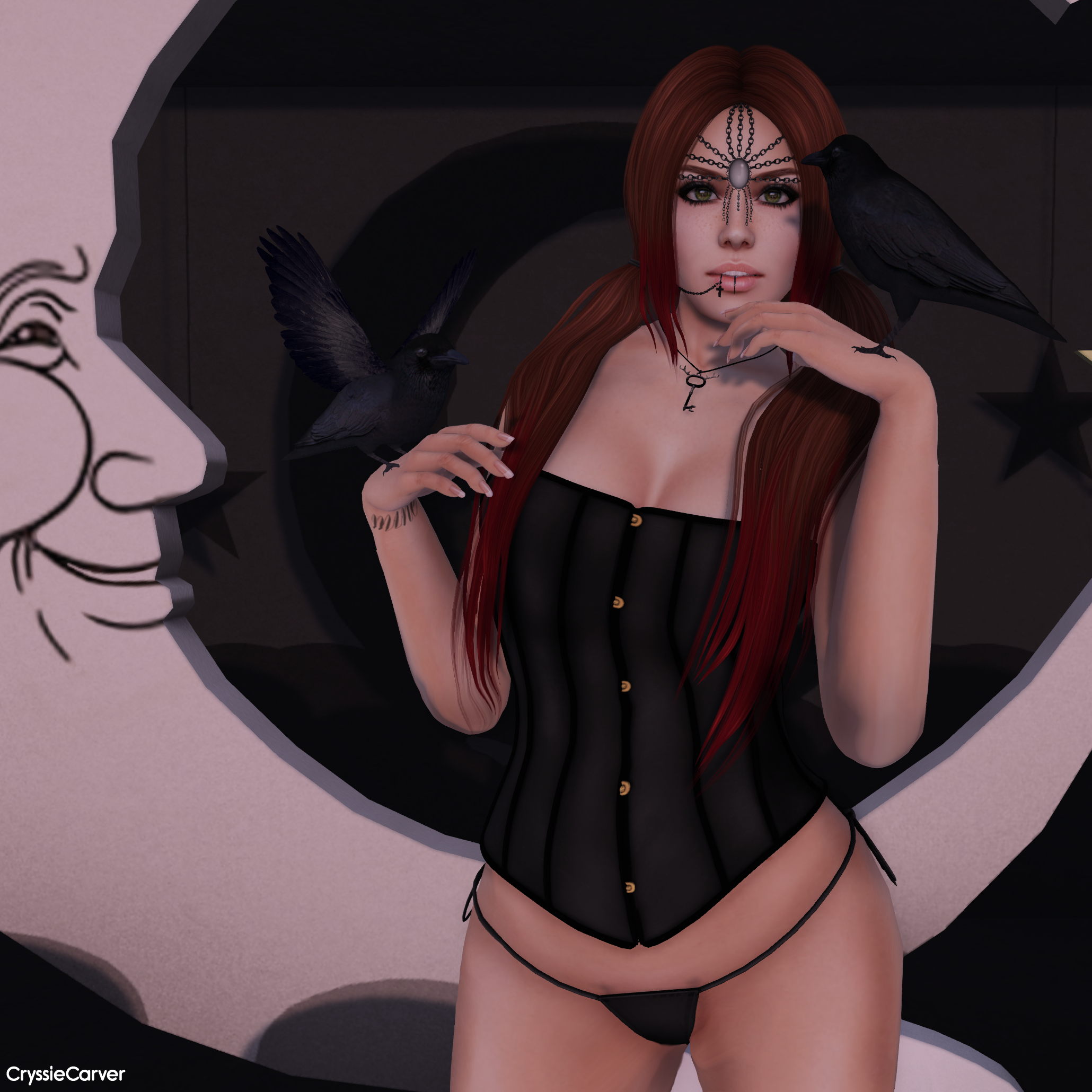 It comes in a large selection of colours and you can choose to wear it with or without the harness (not shown). You can mix and match the colours if you wish and the hud changes the colour of the metal and on any of the harnesses you decide to choose.
The Ilsole Black Facechain Classico you can grab from Sad Harlekin at the Jewelry Fair. Today is the last day so scoot over there quickly if this one takes your fancy.
The second corset is the Madeline Corset.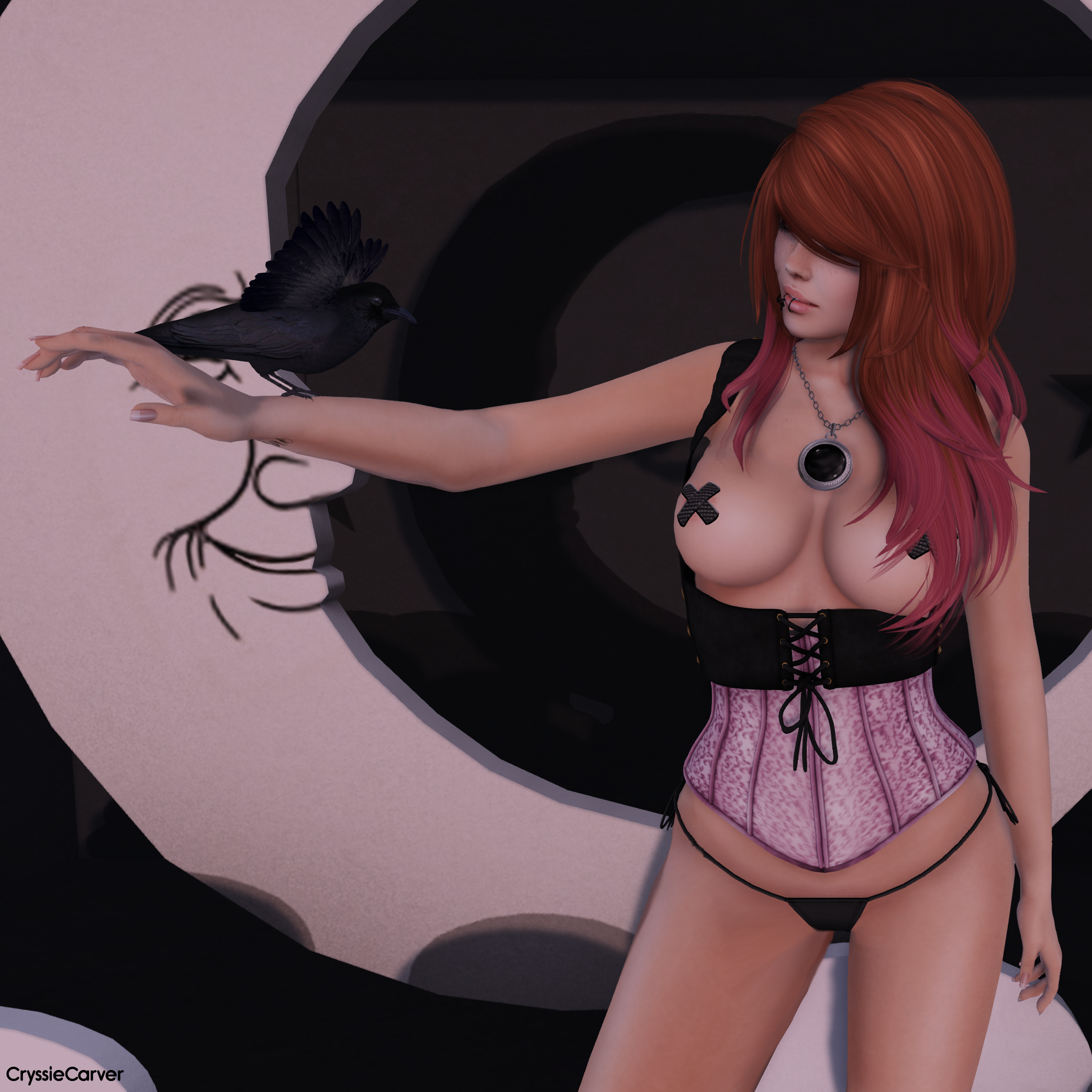 This one is part of a gatcha. The harnesses come in 10 common colours and the corsets are the rare pieces. This also comes with a hud to change the metals and the rope colours.
Fingers crossed you get the colours and pieces you want.
The last pieces I got from The Secret Affair was the Corina Dress from Luas.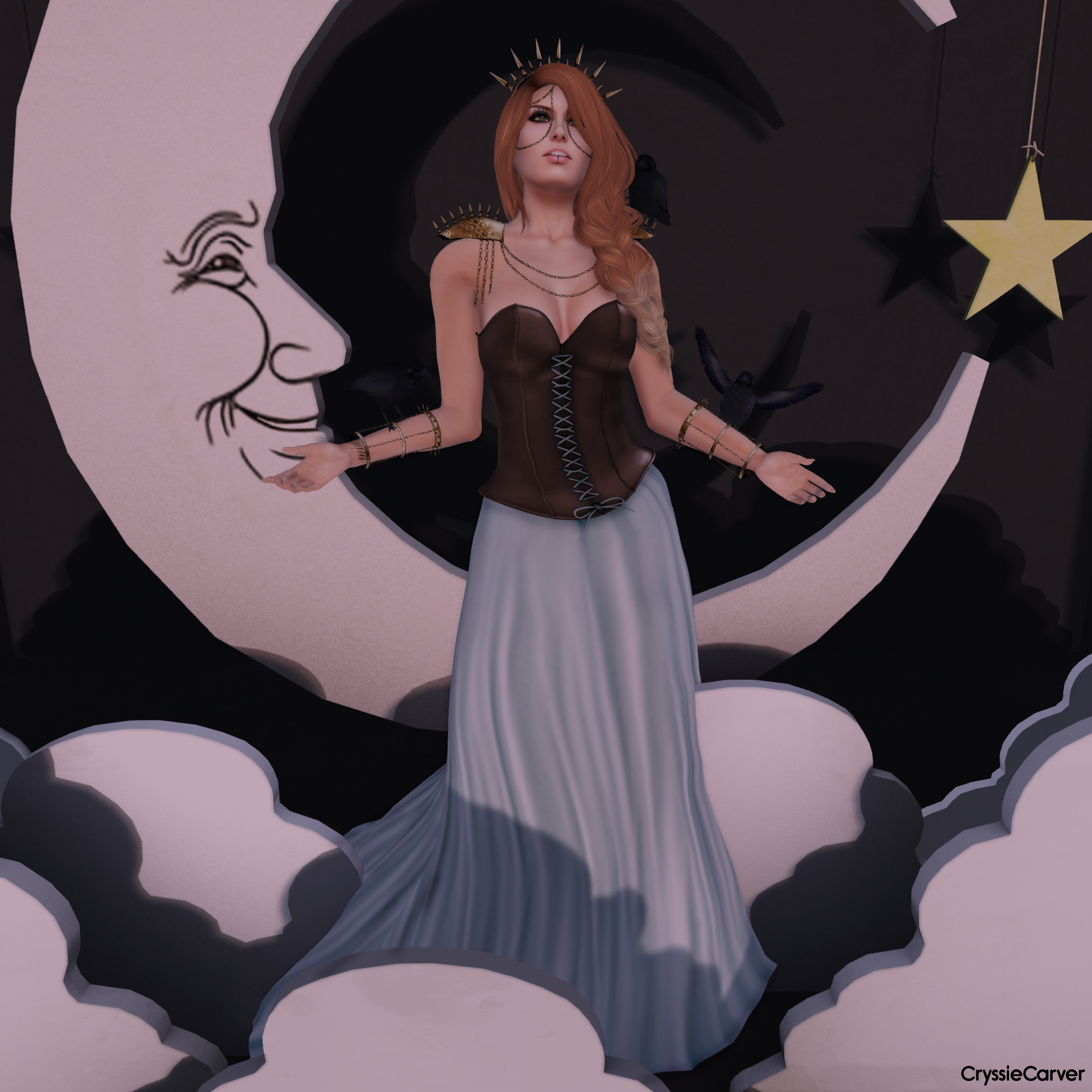 This is part of a gatcha. The dresses are the commons and I was lucky enough to snag the rare Corina Accessories pack on my first try! I'm not usually so lucky so I'll take that with a big smile. You get all the pieces of the accessories which include, shoulder armour, crown with face chains and arm bracers.
There's loads more to see so please so go look before it closes.
Happy Shopping!
Pic 1:
*Corset -
Haste
- Annabel Corset - Black @
The Secret Affair
*Panties -
Haste
- Micro Bikini Bottom - Black
*Lip Chain -
Haste
- Cross Lip Chain - Black
*Head Chain -
Sad Harlekin
- Facechain Classico - Ilsole Black @
Jewelry Fair 2014
Necklace -
Half Deer
- Stag Key Necklace - Long
Hair -
Truth
- Aviva - Gingers Pack
Skin -
League
- Erin Pale - Feline
Eyes -
Ikon
- Spectral - Moor
Teeth -
Whatever
- Teeth 2.0 - Gem Piercing
Hands -
SLink
- Avatar Enhancement Mesh Hands - Casual (with League appliers)
*Pose -
Axix
- Lady Crow - 3 (includes crows)
Pic 2:
*Corset -
Haste
- Madeline Corset @
The Secret Affair
*Harness -
Haste
- Madeline Harness - Black @
The Secret Affair
*Panties -
Haste
- Micro Bikini Bottom - Black
*Necklace -
Bokeh
- Enchanted Medallion - All Colours B Silver - Short @
Jewelry Fair 2014
Pasties -
Mad
- Free Pasties For Lolas (works with Lush too)
Hair -
Truth
- Cameo - Gingers Pack
Skin -
League
- Erin Pale - Feline
Eyes -
Ikon
- Spectral - Moor
Teeth -
Whatever
- Teeth 2.0 - Gem Piercing
Breasts -
Lush
- Lush Breasts 1.4
Hands -
SLink
- Avatar Enhancement Mesh Hands - Casual (with League appliers)
*Pose -
Axix
- Lady Crow - 6 (includes crow)
Pic 3:
Dress -
Luas
- Corina Dress - Brown Blue @
The Secret Affair
Armour & Chains -
Luas
- Corina Accessories RARE @
The Secret Affair
Hair -
Truth
- Shae - Gingers Pack
Skin -
League
- Erin Pale - Feline
Eyes -
Ikon
- Spectral - Moor
Teeth -
Whatever
- Teeth 2.0 - Gem Piercing
Hands -
SLink
- Avatar Enhancement Mesh Hands - Casual (with League appliers)
*Pose -
Axix
- Lady Crow - 5 (includes crows)
*Background -
Exposeur
- Paper Moon