My Attic opened on the 21st of September. Unfortunately it is only open until September 30th so that means you only have a couple of days until it closes.
Your going to have to get your pixel butts moving so you don't miss out on the bargains.
I grabbed a couple of things, including this adorable little dress and cardigan set from Sn@tch. The Pepper Cardigan comes in a pack of three different colours, the army colour being my personal favourite.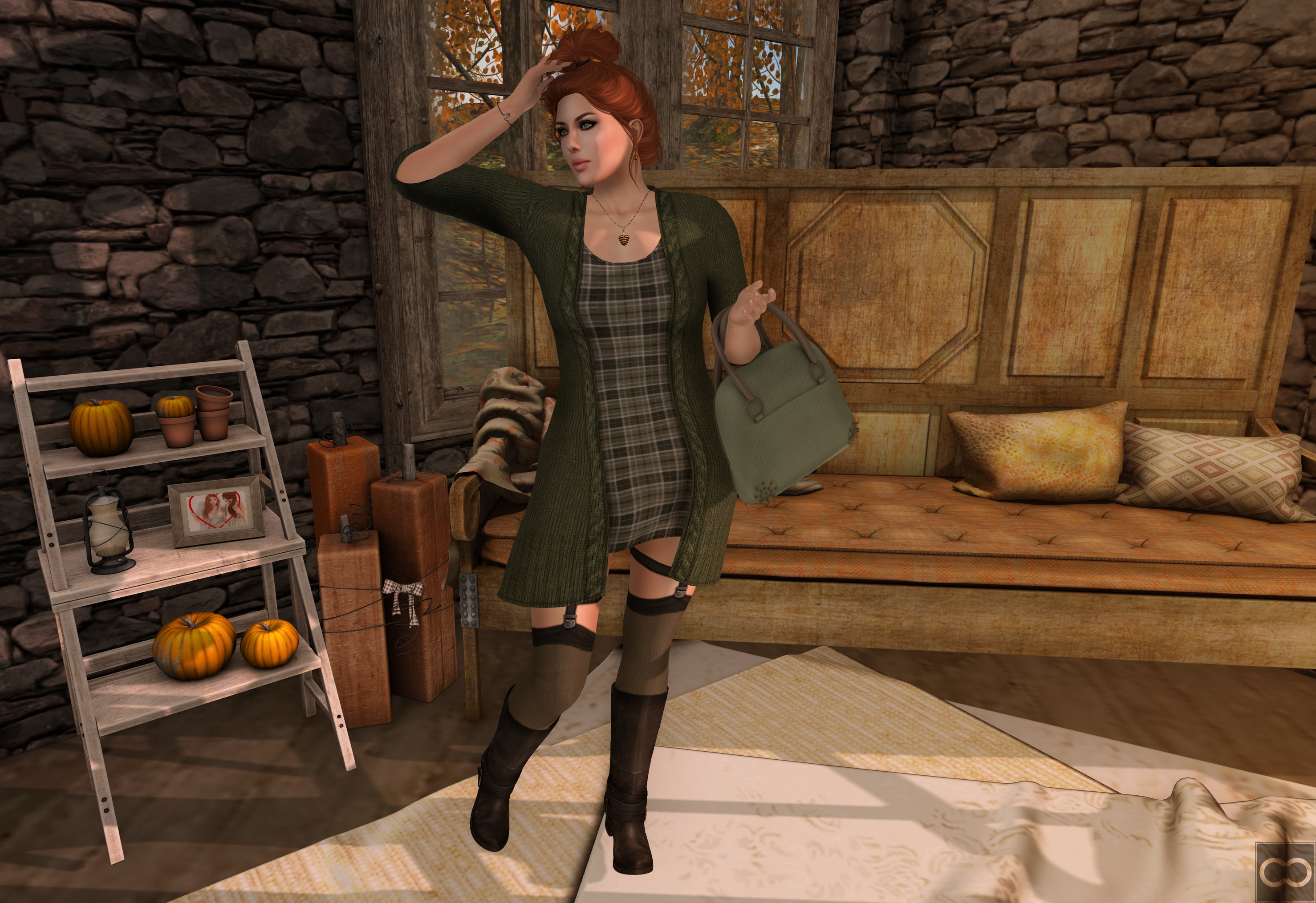 The pack includes standard sizes but no fitmesh for mesh bodies. However I had no problem fitting the standard sizes over my Maitreya Lara using their included alpha hud.
Sorry I was so late with this one I always seem to forget how short the My Attic event is.
Happy Shopping!
Pic 1:
Stockings -
Sn@tch
- Shannon Garter Socks - Pale
Jewellery -
Izzie's
- Pinecone Necklace & Earrings - Copper
Hair -
Truth
- Ximena - Gingers Pack
Skin -
League
- Erin Pale - Feline
Eyes -
Ikon
- Triumph Eyes - Moor
Body -
Maitreya
- Lara Mesh Body - Includes Hands & Feet (with League appliers)
H&G items:
*Pumpkin Blocks -
Cheeky Pea
- Poetry Wooden Pumpkin Blocks