Blacklace Lounge is a collaboration between Mariska Simons & Erielle Deschanel and when they join forces they make some gorgeous lingerie that is 100% original mesh.
Their latest creation is the Bébé Dulce baby doll. You can choose from sexy
lace, feminine florals or wickedly spiderwebs and pumpkin spice satin, which are perfect for Halloween. Each style comes in several different colour choices and all include a hud that lets you change the colour of the detachable bodice and bows.
I went for the Lacy designs because this rich Emerald just called to me.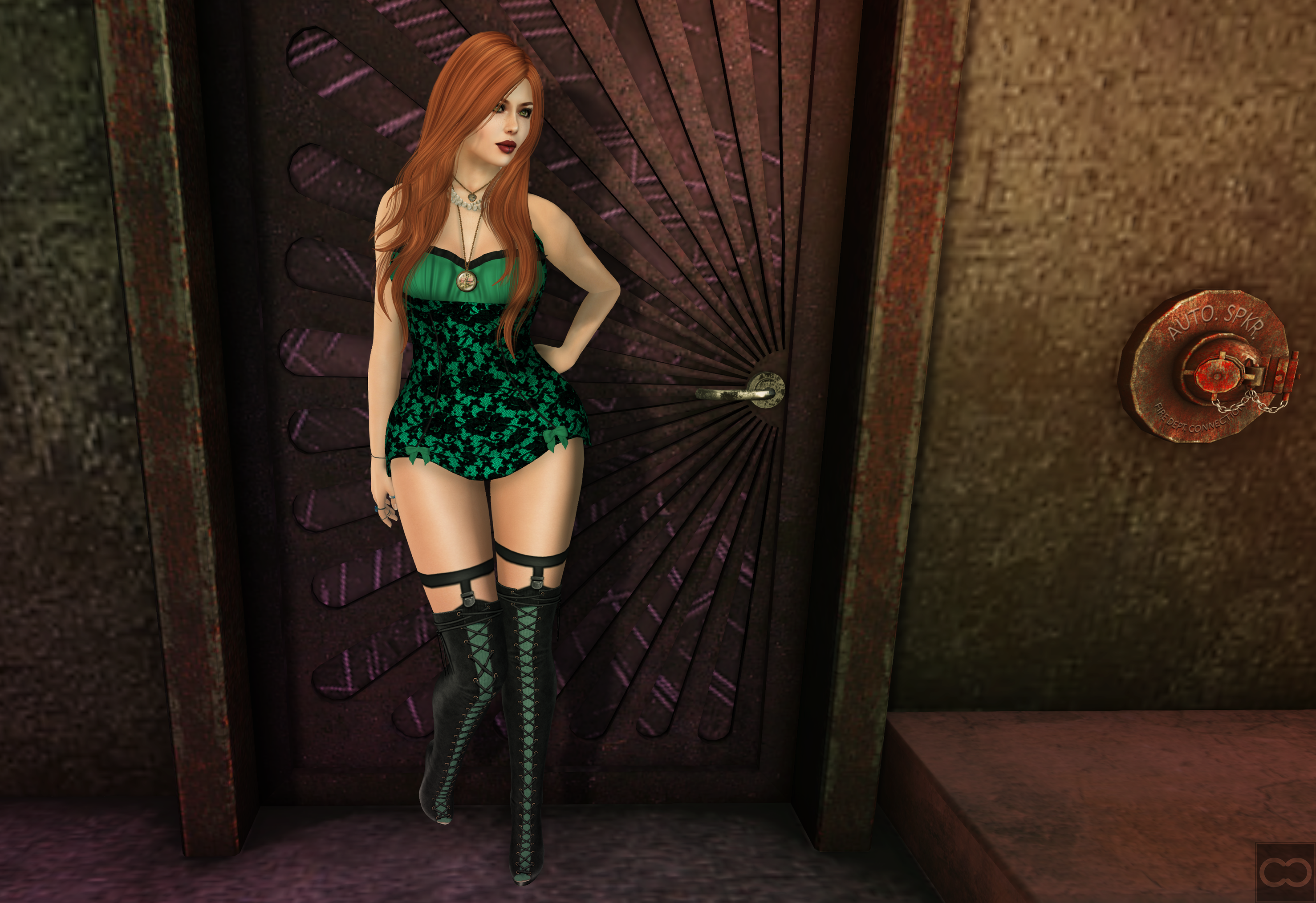 Wear me Cryssieeee... wear meeeeeee...
Standard sizes are included in the set and I had no problem fitting the standard size over my Maitreya Lara using the alpha hud included with the body. I'd suggest you try a demo to see if it works for your body and size.
Happy Shopping!
Pic 1:
*Lingerie -
Blacklace Lounge
- Bebe Dulce Baby Doll - Emerald Lacy
Socks -
Sn@tch
- Shannon Garter Socks - Pale
Boots -
N-Core
- Alexandra - Black @
Kustom9
Necklace -
League
- 3 Vintage Necklaces
Hair -
Exile
- Jill - Naturals Pack (hair fair gift)
Skin -
League
- Erin Pale - Feline
Eyes -
Ikon
- Triumph Eyes - Moor
Eyelashes -
Mon Cheri
- Falsies Eyelash
Body -
Maitreya
- Lara Mesh Body - Includes Hands (with League appliers)
*Pose Prop -
Exposeur
- Santa Monica - Seeds Of Inspiration Door