Blacklace have a spooky TGIF offer this week. You can get the Spooky Lace Camisole in this fun Halloween Set for only 99L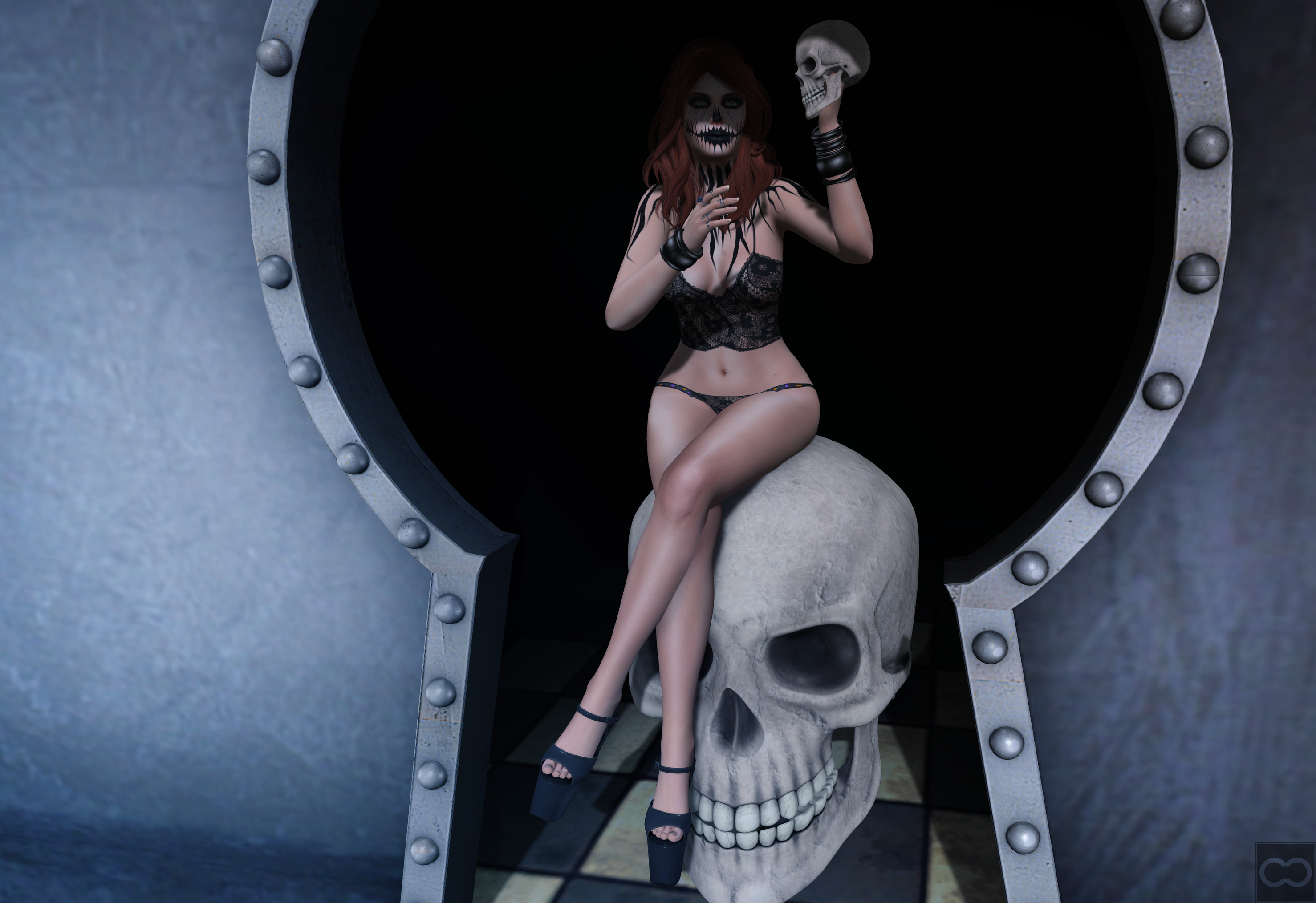 You get 3 camisole colours and 5 different panties variations. Perfect for a little bit of trick or treat with the person you love showing your lingerie off too.
It comes in standard system layers and Omega appliers for those with mesh bodies. Omega covers almost every mesh body out there, including SLink now, but don't forget to head down to the Omega in world store to grab your relay so that the applier works. The relays are 99L on Marketplace but only 1L in world. It's definitely worth the trip.
If you don't feel like heading down to the store, which you should because there will be other goodies to catch your eye, then you can grab it from Marketplace by clicking
here
.
Happy Shopping!
*Lingerie -
Blacklace
- Spooky Lace Camisole - Halloween Set
Bangles -
Maxi Gossamer
- Black Dare Set
*Shoes -
Livalle
- Luscious Corset Heels - Noir/Pearl
*Rings -
Ama
. - Anastasia Rings @
Cosmopolitan
*Tattoo -
Ama
. - Soul Eater (on sale @
The Fantasy Collective
)
Hair -
Magika
- First Light - Pack 01
Skin -
League
- Erin Pale - Feline
Eyes -
Ikon
- Triumph Eyes - Moor
Body -
Maitreya
- Lara Mesh Body - Includes Hands & Feet
Pose -
Belle Poses
- Love Skulls - 1 (includes both skulls)
*Room Prop -
Exposeur
- The Keyhole