Collabor88 is back with their truly gorgeous Muted Coven theme. It's another one of those themes where I'm sceptical at first but then ended up grabbing so much stuff that I'm going to have to split it into two posts.
So let's dive into the first...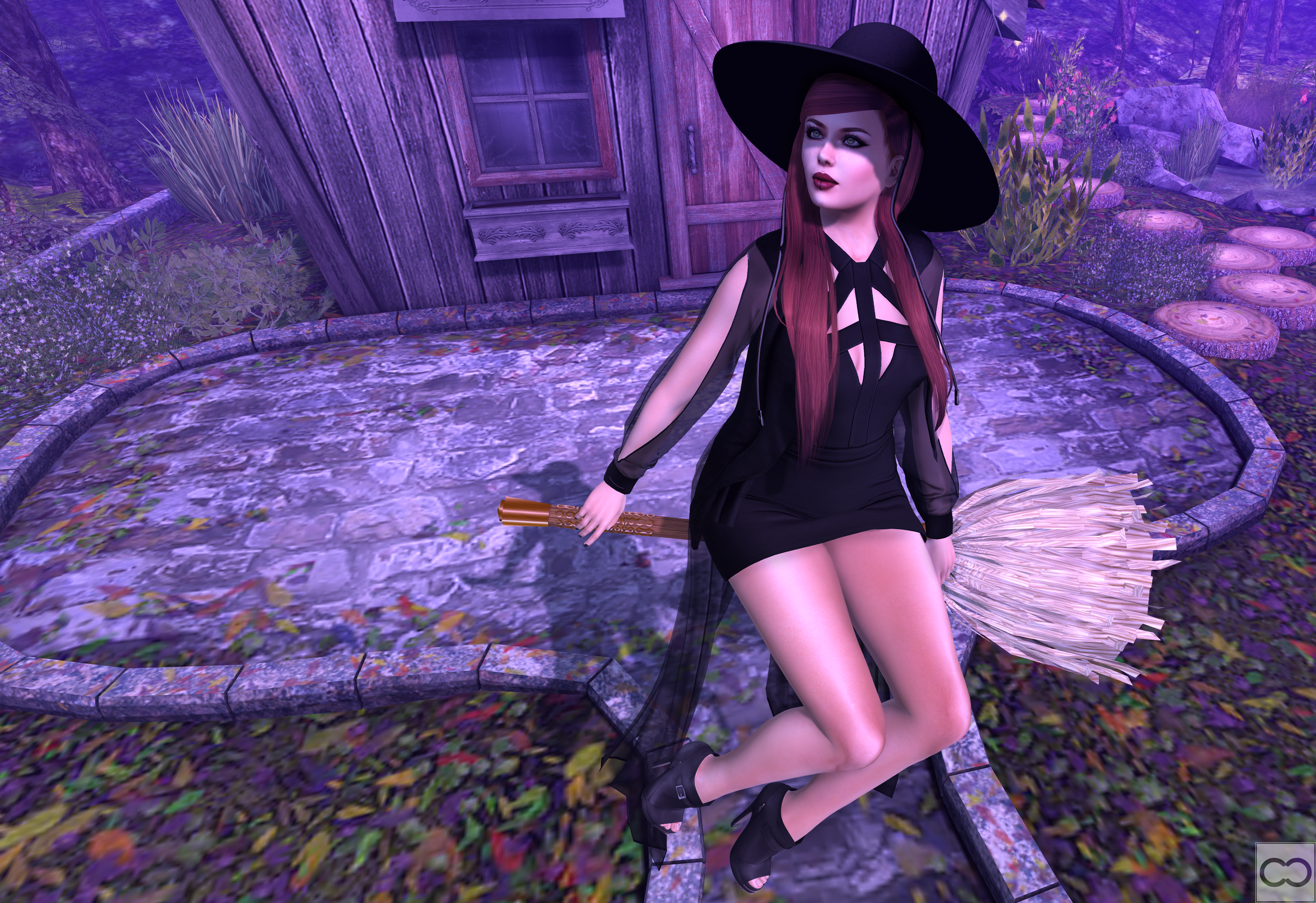 The Occult Dress and matching Occult Jacket are from ISON. The dress is gorgeous on it's own and could easily be worn as a cocktail dress but when teamed with the jacket it definitely takes on a very witchy feel. The jacket can we be worn with or without the additional sleeves and tails too. Both come in standard sizes and fitmesh for the Maitreya Lara mesh body.
Little bones released the Spectre hair with an optional hat. It has a witchy vibe without going with the cliche pointy style. Modern witches have style and pointy hats are so 1800's.
There will be another Collabor88 post coming soon!
Happy Shopping!
Pic 1:
Dress -
ISON
- Occult Dress - Black @
Collabor88
Jacket -
ISON
- Occult Jacket - Black @
Collabor88
Hair -
Little Bones
- Spectre w/Hat - Reds Pack @
Collabor88
Skin -
League
- Erin Pale - Feline (with Erin tintable lipstick)
Eyes -
Ikon
- Triumph Eyes - Moor
Eyelashes -
Mon Cheri
- Falsies Eyelash
Body -
Maitreya
- Lara Mesh Body - Includes Hands & Feet (with League appliers)
Pose Prop -
Purple Poses
- Broom Pack 01 - Broom 03 @
Collabor88
H&G item:
Building -
Trompe Loeil
- Le Fay Cottage & Garden @
Collabor88
Wicked Sign -
Floorplan
- Wicked Wire @
Collabor88
Cat Friend -
Pixicat
- Basket Sphynx - Lazy & Lying Down @
Collabor88