Just another quick post to show you some more goodies from FaMESHed that I didn't squeeze into the last post. I'm trying to keep my posts at a more readable length and I find anything more than 3 or 4 pictures is getting a bit too much so you'll probably see more splitting up of posts in the future.
So let's jump right into the few bits I had left to show you. The first being a Shirt and Shorts from Fishy Strawberry.
The Late Morning Shirt and Shorts are made to fit together perfect but you buy the pieces separately so you can chose your own colour combos. You get all the regular standard sizes but also fitmesh for the Maitreya Lara body.
If you're looking for a new bikini then pop by the Zaara booth because their Kasi Bikini is amazing.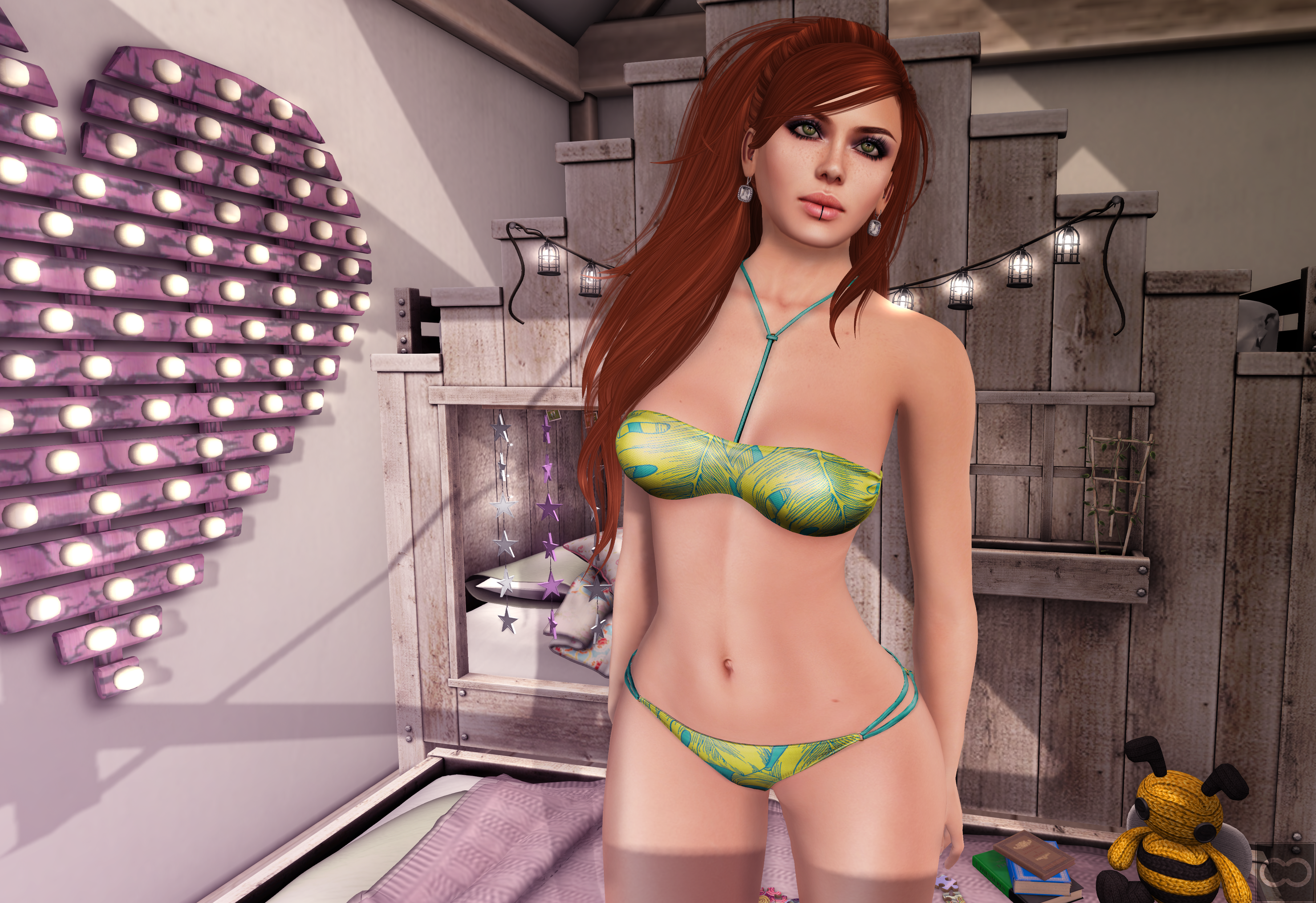 It's available in lots of pretty summer colours and the fitmesh for the Maitreya Lara is perfection. It's also in the usual standard sizes too for those of you who still love your system avatars. I love the Palms patterned bikini best because of the green/teal combo.
Happy Shopping!
Pic 1:
*Shirt -
Fishy Strawberry
- Late Morning Shirt - Persian Blue
@
FaMESHed
*Shorts -
Fishy Strawberry
- Late Morning Short - Mid Wash
@
FaMESHed
Jewellery -
Yummy
- Diamond Pendant & Hinge Earrings
Hair -
Truth
- Lola - Gingers Pack
Skin -
League
- Erin Pale - Lilac
Eyes -
Ikon
- Odyssey Eyes - Moor
Eyelashes -
Mon Cheri
- Falsies Eyelash
Body -
Maitreya
- Lara Mesh Body - Includes Hands (with League appliers)
*Pose -
Kirin
- Keiko - Pose 1
Pic 2:
Bikini -
Zaara
- Kasi Bikini - Palms
@
FaMESHed
Earrings -
Yummy
- Diamond Hinge Earrings
Hair -
Truth
- Lola - Gingers Pack
Skin -
League
- Erin Pale - Lilac
Eyes -
Ikon
- Odyssey Eyes - Moor
Eyelashes -
Mon Cheri
- Falsies Eyelash
Body -
Maitreya
- Lara Mesh Body - Includes Hands (with League appliers)
*Pose -
An Lar Poses
- Lotus Series - One
H&G Item: