I love lingerie with a vintage feel and it's even better when you can grab it for a bargain price. Blacklace have released this for their TGIF special so it can be all yours for 99L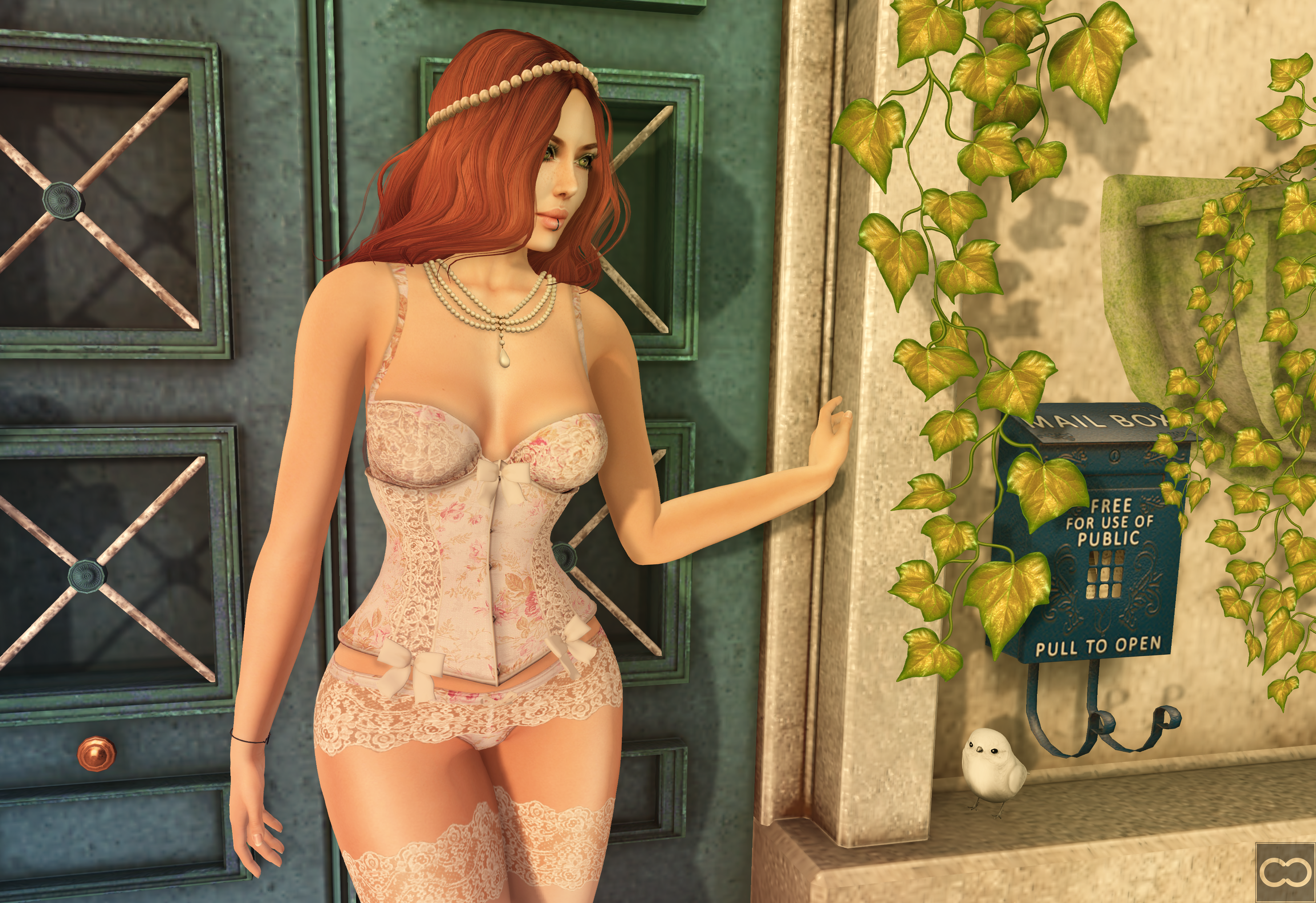 It's a gorgeous colour and has a pretty floral pattern. The corset is mesh and comes in the usual standard sizes and the panties, stockings and bra are all available on both system layers and SLink and Omega appliers. You can wear the set without the corset too if you just wanted some pretty, lacy underwear.
You can find the set by nipping over to
The Marketplace by clicking here
.
The hair you can nab from Little Bones at Collabor88. I love the pearl headband on this one, it's super cute and the hud allows you to change the colour too.
Happy Shopping!
Pic 1:
*Lingerie -
Blacklace
- Rousing Lingerie - Vintage Rose
Necklace -
Maitreya
- Vintage Pearl Necklace
Hair -
Little Bones
- Titania - Reds Pack @
C88
Skin -
League
- Erin Pale - Mint
Eyes -
Ikon
- Odyssey Eyes - Moor
Eyelashes -
Mon Cheri
- Falsies Eyelash
Body -
Maitreya
- Lara Mesh Body - Includes Hands (with League appliers)
*Pose Prop -
Exposeur
- Paris - Blue @
Gacha Garden
H&G Items:
Hanging Ivy -
Dysfunctionality
- Draping Ivy - A Strand
Planter Ivy -
Dysfunctionality
- Draping Ivy - Wall Planter
Mailbox -
Botanical
- Vintage Time Travellers Mailbox
Bird -
Half Deer
- Candy Chickadee Bird - Static