Oneword is back and theme this round is Angel. I was expecting lots of wings but everyone has outdone themselves and there are so gorgeous pieces on offer.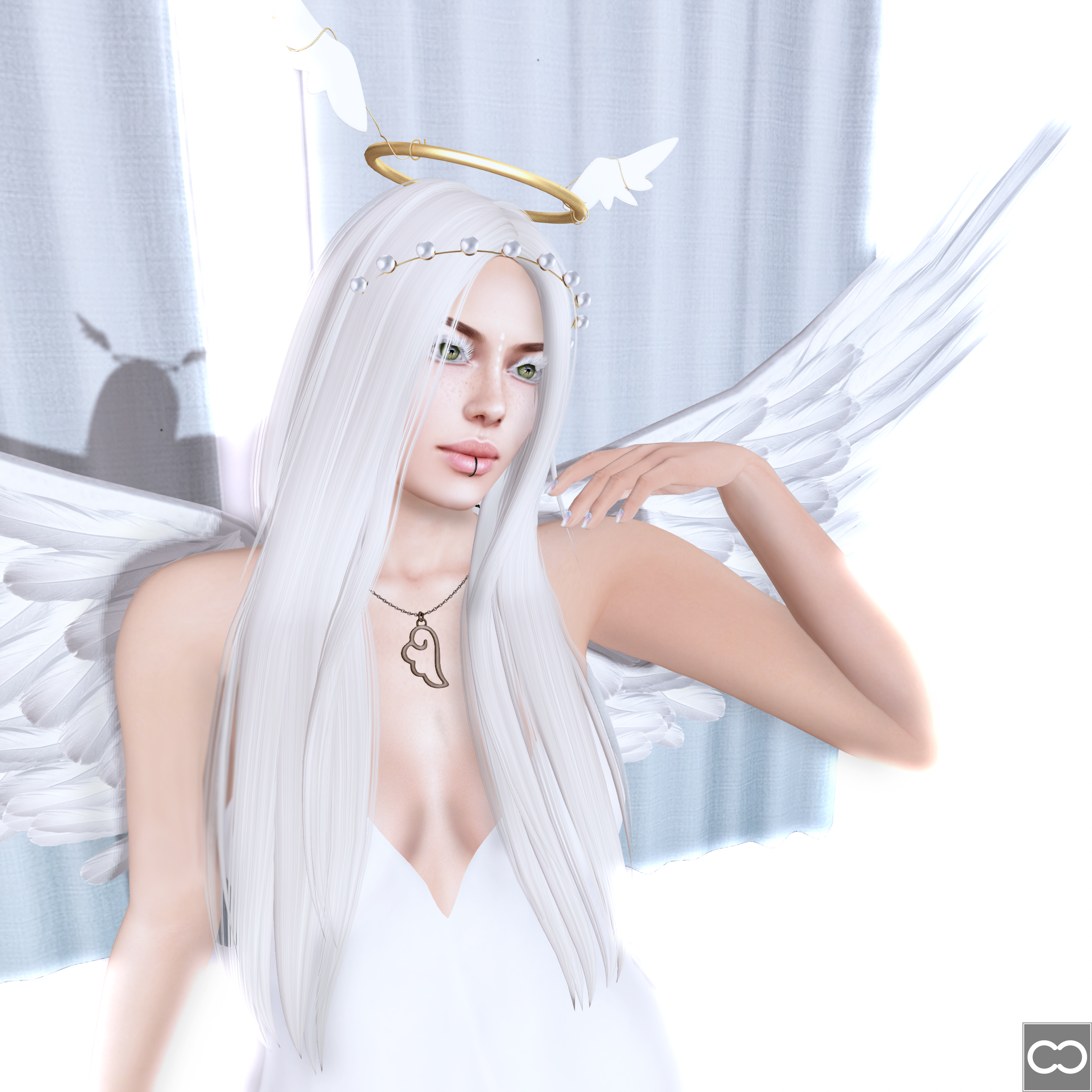 The Wing Necklace you can find at the Fetch booth. It's lovely little piece and I really like the stylised wing shape.
Pink Acid released a very pretty headband made of metal and big pearls. You have a choice of three metals and there are also matching earrings available.
All Angels need a halo and Cubic Cherry Kreations has made one for you. You can choose between Silver, Black and Gold and then choose the colour of wings you want too. I love the little wings and personally I prefer the white ones.
There's loads more to go see so please take a peek!
Happy Shopping!
*Dress -
Baiastice
- Aimee Dress - White @
Uber
*Necklace -
Fetch
- Wing Neclace - Bronze @
Oneword
*Crown -
Pink Acid
- Angels & Pearls Halo Crown - Gold @
Oneword
*Halo -
Cubic Cherry Kreations
- Nai Halo - Gold/White @
Oneword
*Make Up -
Arise
- Angel Facepaint - White @
Oneword
*Nail Polish -
Bella Elephante
- Angel Nails @
Oneword
*Hair -
Entwined
- Alice - Grey Scale Pack
Skin -
League
- Erin Pale - Feline
Eyes -
Ikon
- Odyssey Eyes - Moore
Eyelashes -
Mon Cheri
- Falsies Eyelash
Body -
Maitreya
- Lara Mesh Body - Includes Hands (with League applies)
*Pose -
Black Tulip
- Angel Pack 1 - #1 @
Oneword
*Wings were taken from the Elysium Chair by
22769
@
Oneword
*Drapes -
Brixley
- Sky Curtains @
Oneword