No21 is open until July 10th so you still have plenty of time to head over there and check out all the goodies on offer. Some of them are exclusive to the event so you're only going to be able to grab them there.
I saw a couple of bits that took my fancy. Mostly it was the gorgeous little Nina Summer Beach Dress from Teefy.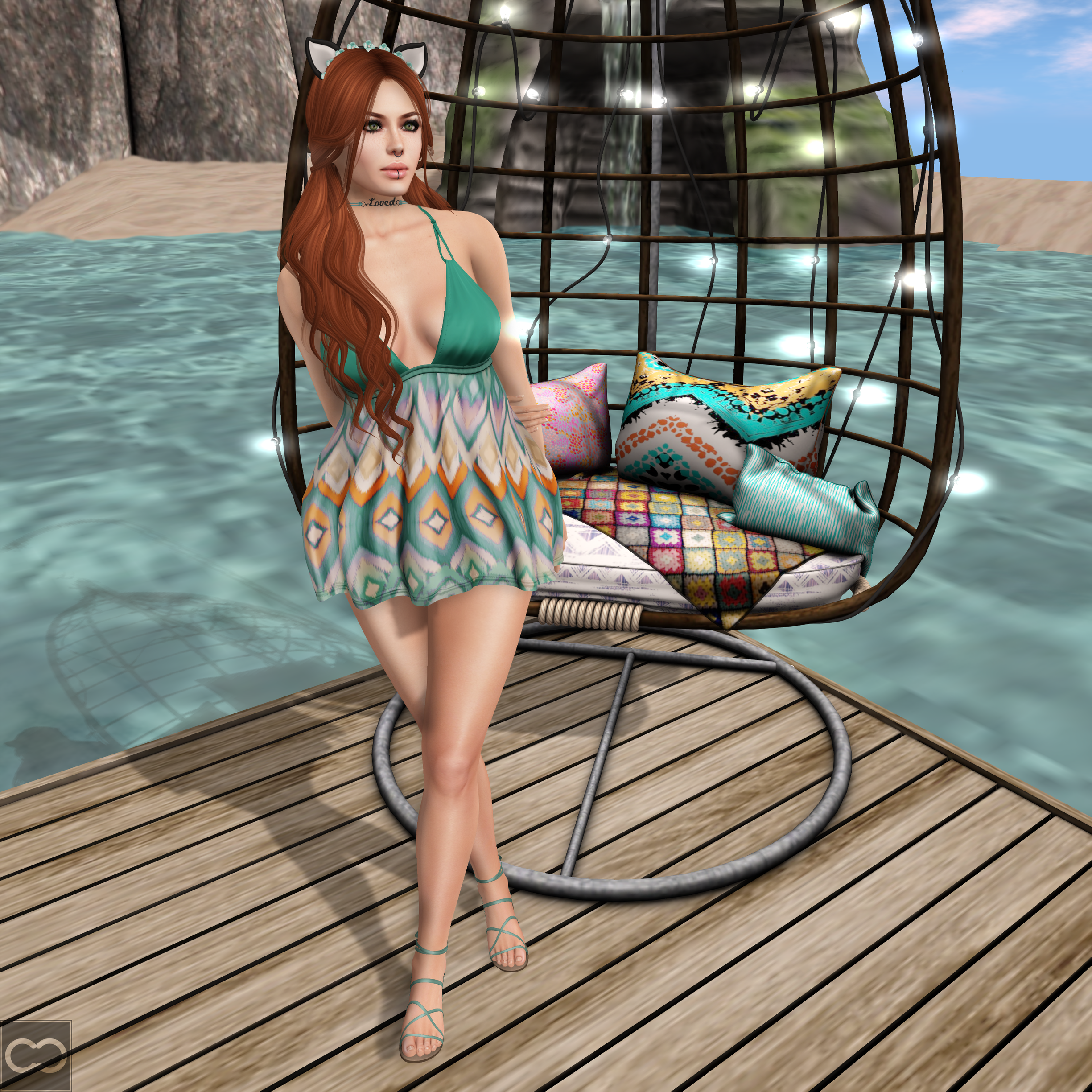 Teefy have recently started making fitted mesh sizes for mesh bodies so I'm really happy about that. You also still get the usual standard sizes too so don't worry.
Imeka released a cute little Cat Flower Ear Headband with cat ears and flowers but you'll have nip over to the Kawaii Project to grab this. It's also open until July 10th.
The Loved Choker is from Ama. You'll need to be quick for this one because Cosmopolitan is only open until July 5th. It's super cute and comes in five colours and the metal changes colour too.
Last up before we sneak off. The cute hanging chair is from Cheeky Pea. That one is at No21 so make sure you grab it before you run off to other events. You have a choice of adult or PG animations and the option of a chair with or without fairy lights.
Happy Shopping!
Dress -
Teefy
- Nina Summer Beach Dress - Elixir @
No21
*Headband -
Imeka
- Cat Flower Ear Headband @
Kawaii Project
*Choker -
Ama
. - Loved Choker - Teal/Black @
Cosmopolitan
Hair -
Truth
- Lyric 1 Side - Gingers Pack
Skin -
League
- Erin Pale - Feline
Eyes -
Ikon
- Odyssey Eyes - Moor
Body -
Maitreya
- Lara Mesh Body - Includes Hands & Feet (with League appliers)
Pose -
oOo Studio
- Brevity - Seven
*Chair -
Cheeky Pea
- Kathya Seat W/Lights @
No21
Deck -
LISP
- Bergamot Square Decking - Rustic Pine