I'm probably going to break a few of you with this confession but... I'm not a Harry Potter fan. I've tried the books, I've tried the movies and yet nothing seems to grab me about it so I'm in that small collection of people who really don't care about it. Sorry Harry Potter fans!
However that doesn't mean I don't respect and enjoy decent cosplay outfits when I see them and FATEplay have once again outdone themselves for the Wizarding Faire with their Wright outfits.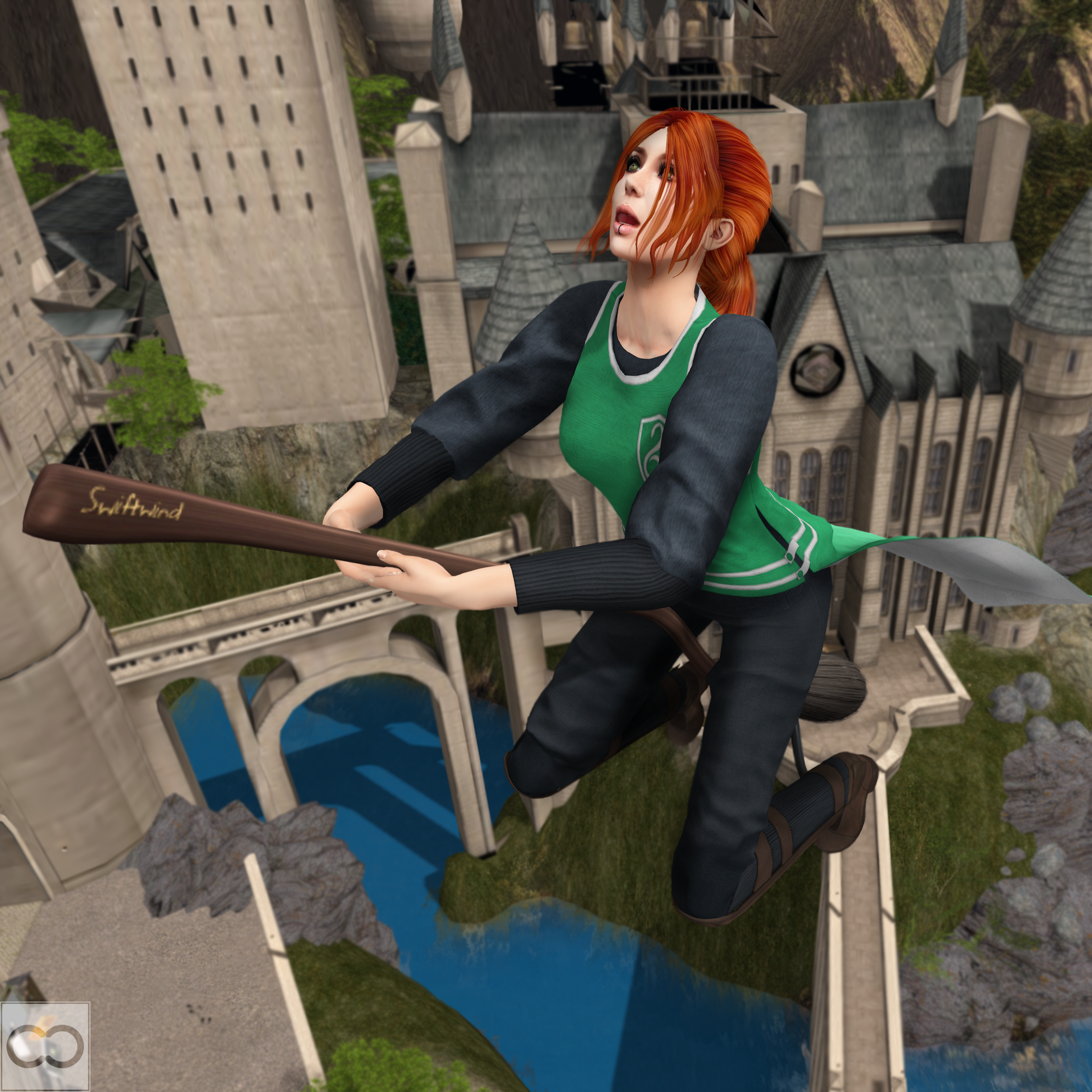 I went for the Serpent because it was green and I'm a sucker for green but of course they have the other 3 house colours that are well known in Harry Potter including a 'By The Book' version for one of the houses that apparently is different in the movie than it is in the book.
The Swiftwind Broom is also included in the pack with the outfit or you can choose to buy it separately.
There are lots of other goodies available the Wizarding Faire so go take a look.
Happy Shopping!
*Outfit -
FATEplay
- Wright - Serpent (Includes shoes) @
Wizarding Faire 2015
*Broom -
FATEplay
- Swiftwind - Original
*Hair -
Mina
- Nicolet - Dark Reds Pack @
Hair Fair 2015
Skin -
League
- Erin Pale - Feline
Eyes -
Ikon
- Odyssey Eyes - Moor
Eyelashes -
Mon Cheri
- Falsies Eyelash
Body -
Maitreya
- Lara Mesh Body - Includes Hands (with League appliers)