I'm interrupting my lazy Sunday with the most delicious chicken shawarma to drop you a quick picture with two bargains you can grab. I know I've mentioned both of these stores in the past, probably in the same post, but missing out on bargains is not something I can do.
The lingerie is the Cotton Candy Lingerie in Yellow Lace from Blacklace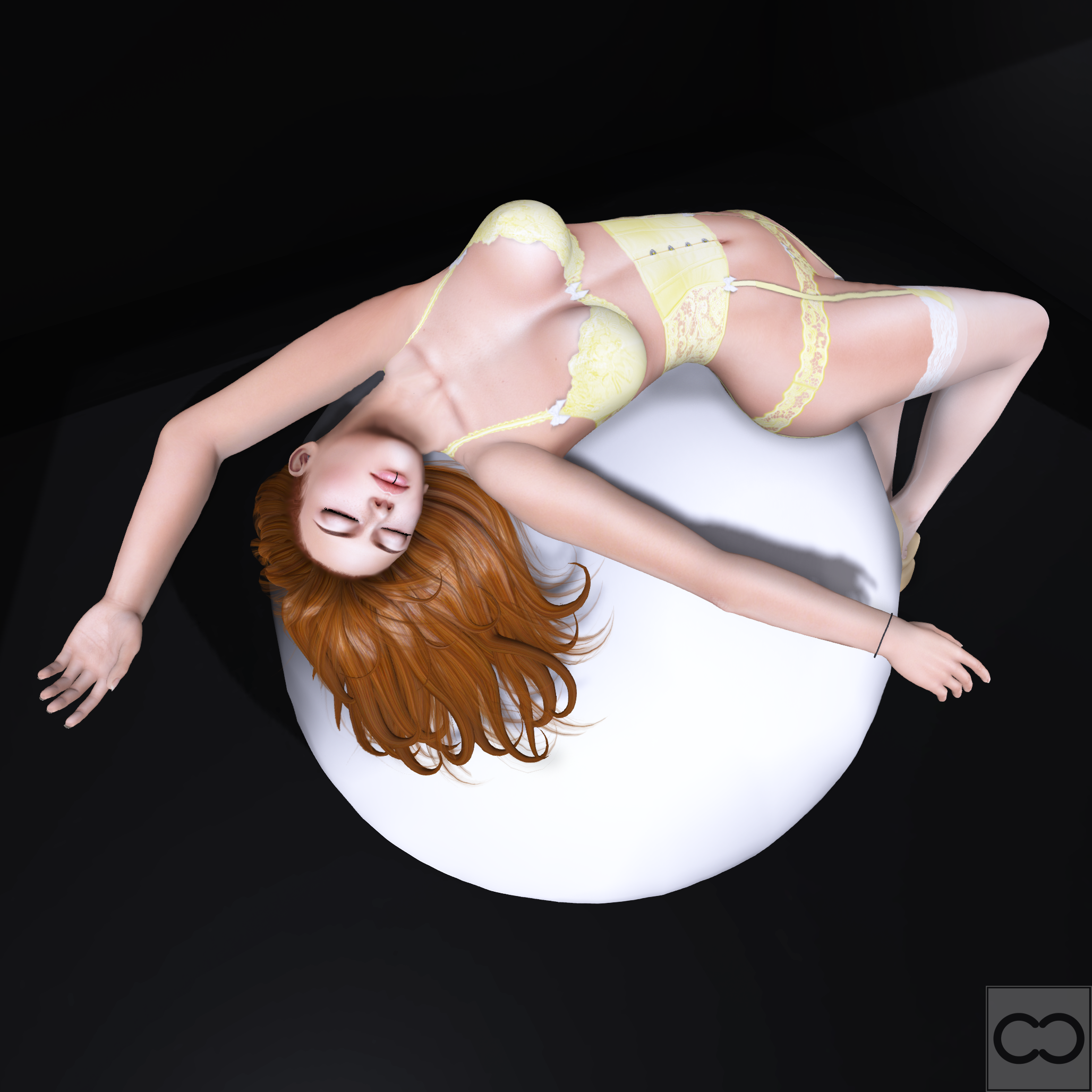 It's the TGIF from last week but as always with Blacklace it is still available on the Marketplace at the same bargain price. It's a super pretty, yellow lingerie set that has a definite spring as spung feel to it. It comes with appliers for SLink Physique and Omega appliers to cover pretty much everything else. You can also purchase The Mesh Project appliers separately. TGIF is always only 99L.
Click
here
to get the main pack with the SLink and Omega appliers or click
here
to get the pack with The Mesh Project appliers.
The pose prop is The Minimalist from Exposeur. It's a white ball in a black room that has 10 poses included and an additional 10 mirror poses. That's 20 poses in an original mesh pose prop for 50L. That's crazy money and I think Ruby has lost her mind so I'd take advantage and head to the marketplace to buy it by clicking
here
before she finds her mind!
Now back to lying on the couch and making out with my chicken shawarma.
Happy Shopping!
*Lingerie -
Blacklace
- Cotton Candy - Yellow Lace
Hair -
Argrace
- Akane - Ginger
Skin -
League
- Erin Pale - Natural
Body -
Maitreya
- Lara Mesh Body - Hands & Feet Includes (with League appliers)
Eyelids -
SLink
- Mesh Eyelids
Ears -
CheerNo
- Human Ears - Tragus
*Pose Prop -
Exposeur
- The Minimalist