The Fantasy Collective is back with a brand new round filled with fantastic new creations from some of your favourite creators.
Of course I had to show you these new shoes from Ama.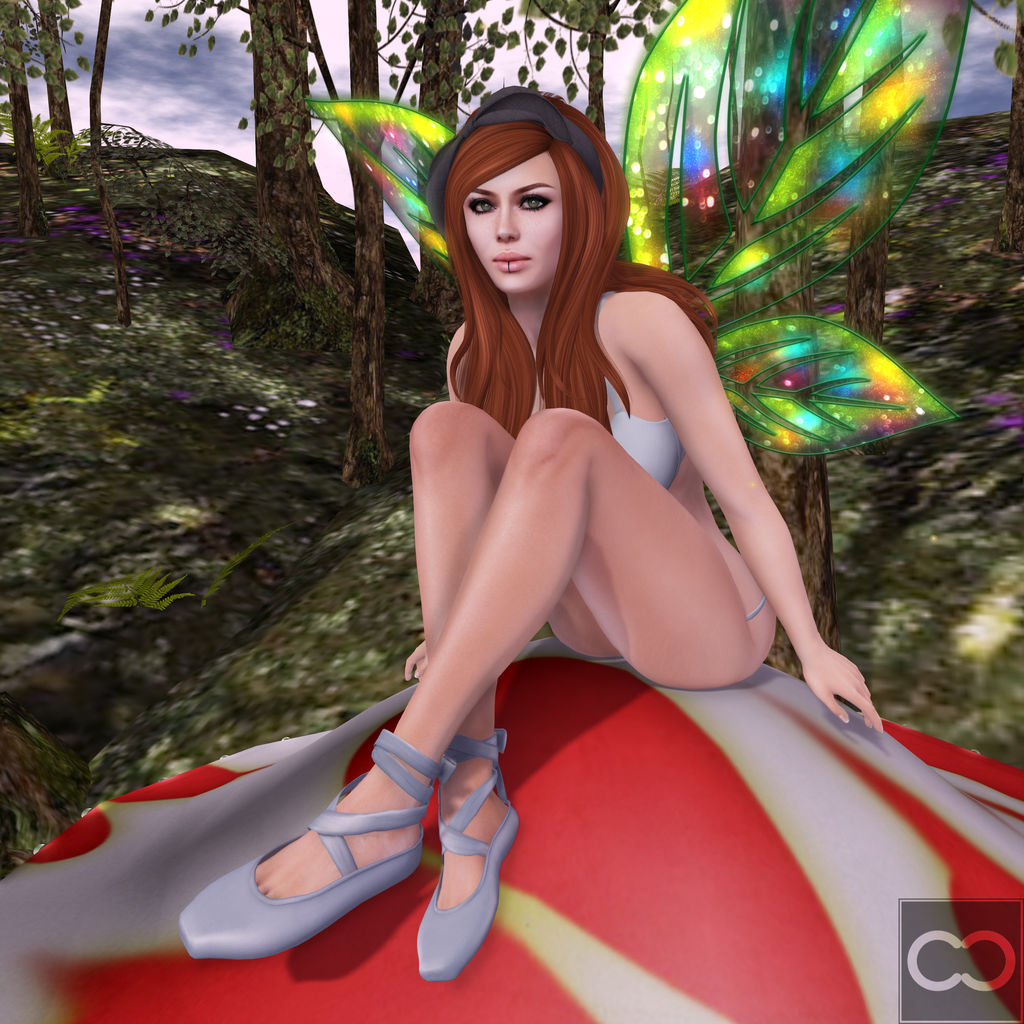 The Pointe Flats come in six colours; Chocolate, Forest, Nude, Pink, Silver and Slate. They are for both men and women and fit the SLink flat feet. The shoes are rigged so the straps around the ankles move with the bend of your body.
They are 50% off for the duration of the event so you can grab them for a bargain price of 99L
The adorable little mushroom pose prop is the Fairy Toadstool from Exposeur.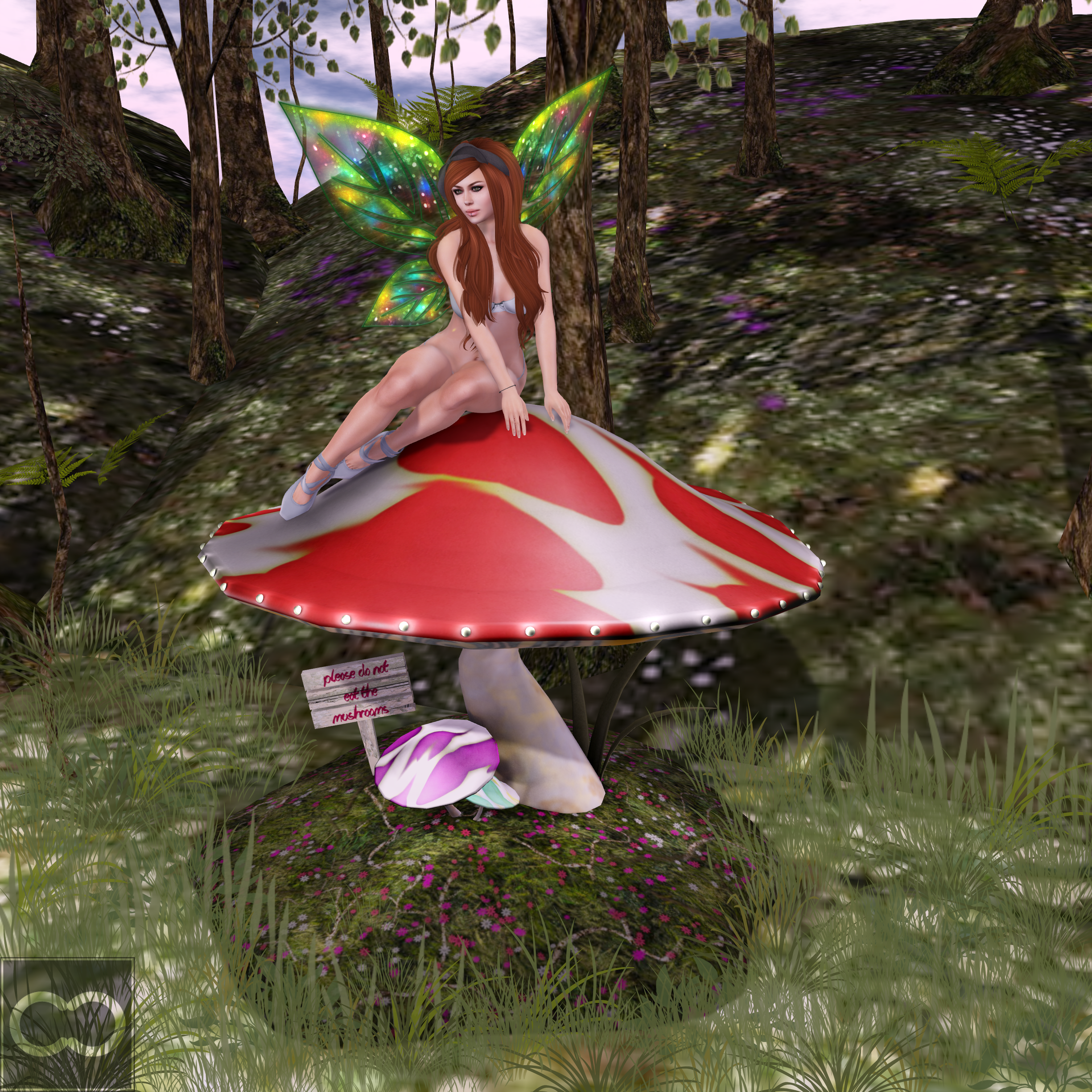 You don't have to be a fairy to love this prop but I can't resist slapping on a pair of fairy wings when I get a chance. It comes with 5 poses and 5 mirror poses that are all on top of the mushroom cap. Perfect for garden pictures.
You have until April 10th to get your butt over there.
Happy Shopping!
Lingerie -
Maitreya
- Lara Lingerie (comes with the Lara Mesh Body)
*Shoes -
Ama
. - Pointe Flats - Silver (SLink flat) @
The Fantasy Collective
Wings -
Epic
- Fairy Sparkle Leaf Wings - Jade
*Hair -
Truth
- Fynnea - Gingers Pack
Skin -
League
- Erin Pale - Feline
Eyes -
Ikon
- Charm Eyes - Moor
Eyelashes -
Mon Cheri
- Falsies Eyelash
Body -
Maitreya
- Lara Mesh Body - Includes Hands (with League appliers)
Feet -
SLink
- Avatar Enhancement Mesh Feet - Flat (with League appliers)
*Pose Prop -
Exposeur
- Fairy Toadstool @
The Fantasy Collective