I wanted to squeeze in a few quick posts today about things that have ended up in my inventory over the past couple of weeks.
Bang have released a few new poses recently for The Men's Department and for 50L Friday but unless you got your butt over then on that specific Friday then you'll have to pay normal price. However normal price is very decent when you get poses like these.
So the first up is a pose called Obvious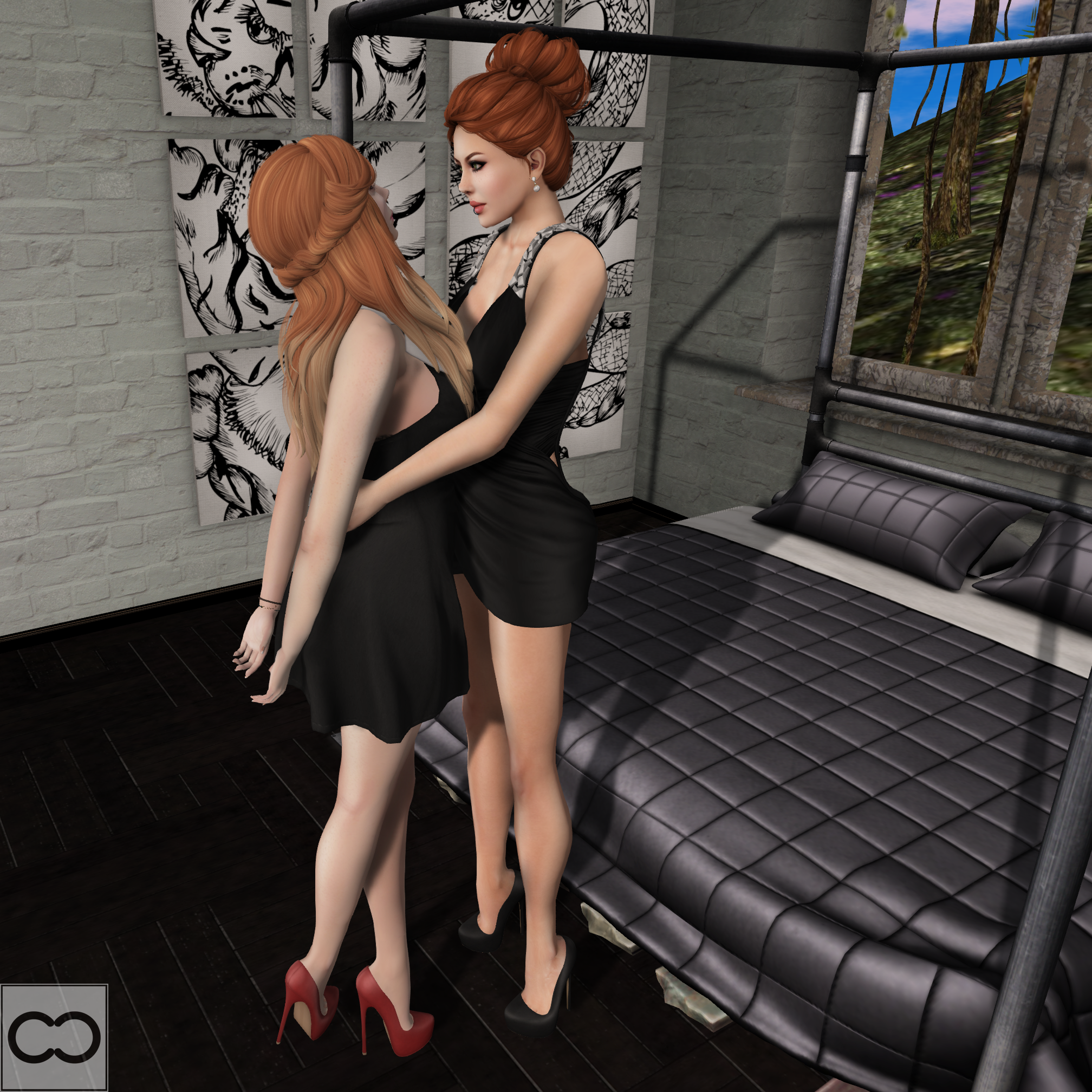 This is a m/f pose but I say fuck rules and made Cat pose with me! lol. I'm kidding! There are no rules when it comes to poses and lots of m/f poses work just as well for f/f couples and m/m couples too. This one helps if there's some serious height between the two of you. In my case that can be achieved with a short Cat and some heels. Of course we had to fiddle around with the pose to make it fit for us but it's a rare thing to fit perfectly on a pose no matter who it was made for.
You can find this pose down at The Men's Department, along with another pose that isn't show here.
Next up is Hush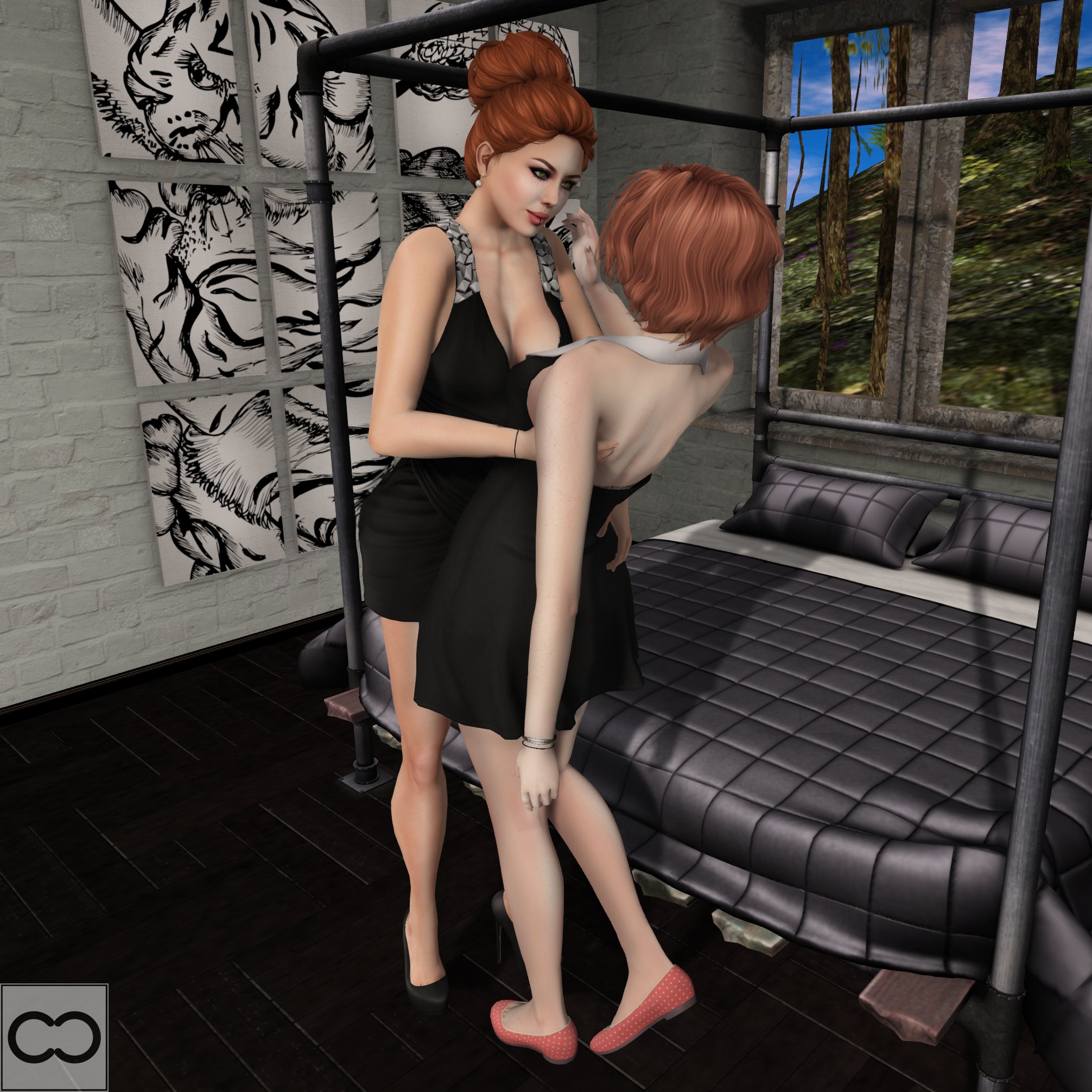 This was originally a 50L Friday pose but it's rare I'm able to blog about sales that happen one day on the day so if you didn't manage to get it for 50L then of course it's still out at the main store for you to grab. This is another m/f pose but feel free to mix it up. This one requires a little less height difference than Obvious so if you and your posing partner are closer in height it'll work great. Don't forget that there are always demos for you to hop on to give you a rough idea how it will look.
Last up is Entangled.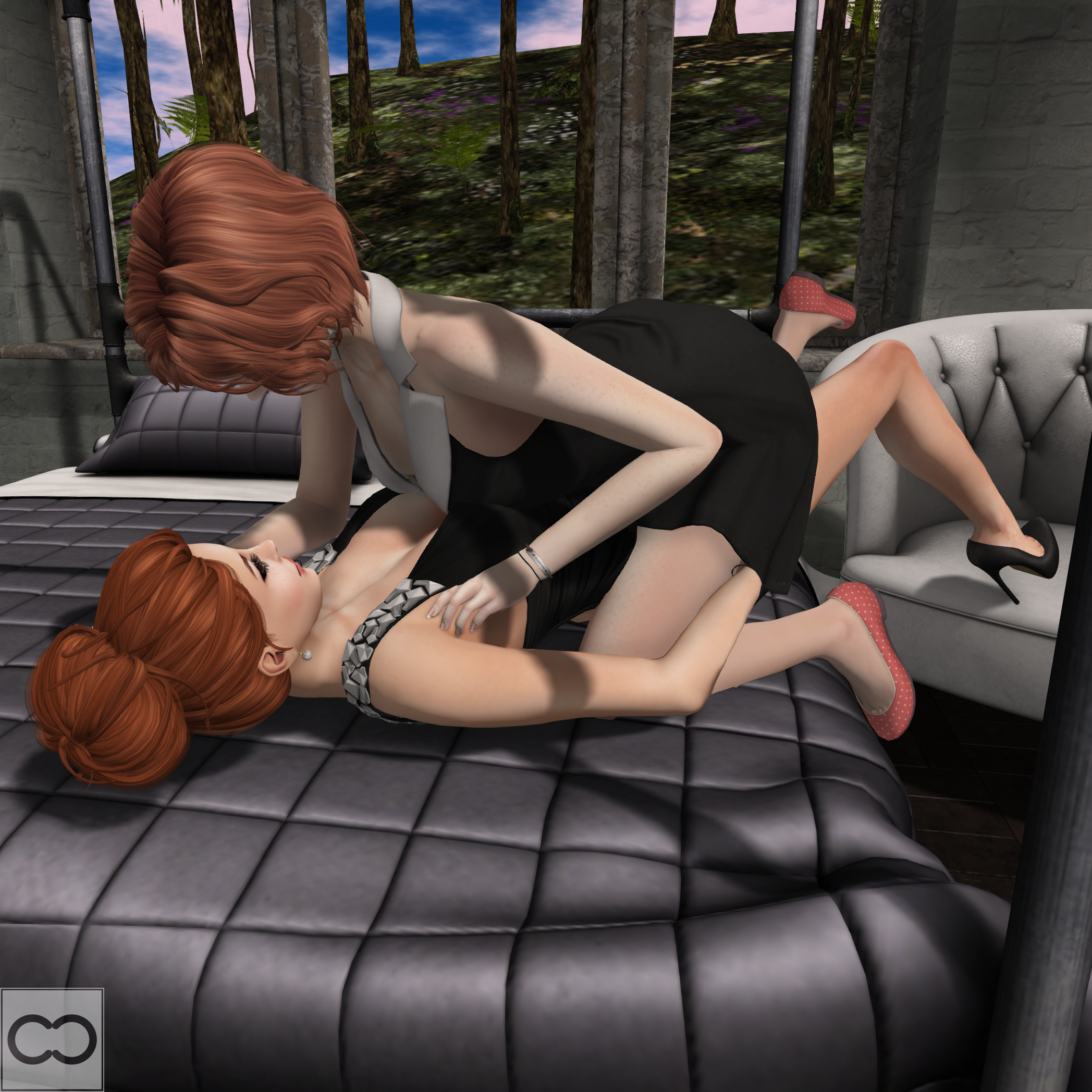 This one was also out for 50L Friday but is also available for it's regular price now. I really like this pose. It's probably my favourite of the three and not just because I got Cat to crawl around on top of me! It's a nice pose, it fit us well without too much fussing around with it and I'm pleased with the picture I got from it. Another m/f pose but I never listen!
The bed you see us rolling around on is from Cheeky Pea. It's the Industrial Romance Bed and you can grab yourself a copy of this lovely piece of furniture by running over to Consensual before they close on the 27th!
The Mens Dept is open until 31st for anyone wondering.
Happy Shopping!
Cryssie:
*Dress -
Blacklace
- Glimmer Dress
*Hair -
Truth
- Harmony Bun - Gingers Pack
Skin -
League
- Erin Pale - Feline (with Erin tinted lipstick)
Eyes -
Ikon
- Charm Eyes - Moor
Eyelashes -
Mon Cheri
- Falsies Eyelash
Hands -
SLink
- Avatar Enhancement Mesh Hands - Casual (with League appliers)
Feet -
SLink
- Avatar Enhancement Mesh Feet - High (with League appliers)
Cat:
Dress -
ColdLogic
- Morgan - Glacier
Shoes -
FATEstep
- Carter Flats
Hair -
Exile
- Touch So Warm - Reds Pack (not second picture)
Skin -
Pink Fuel
- Doll v2 - Crystal
Body -
Maitreya
- Lara Mesh Body
Hands -
SLink
- Avatar Enhancement Mesh Hands - Casual (with Pink Fuel appliers)
Feet -
SLink
- Avatar Enhancement Mesh Feet - High (with Pink Fuel appliers)
*Pose -
Bang
- Entangled
*Pose -
Bang
- Hush
*Pose -
Bang
- Obvious @
The Mens Dept
*Bed -
Cheeky Pea
- Industrial Romance Bed @
Consensual