Oh you bad, bad boys and girls! Not that type of quickie! I don't think The owners of The Chapter Four would want you running around their event have quickies so please do keep your clothes on until you get home.
I only grabbed a couple of things this round because it wasn't really my style or things I was falling over myself in an attempt to get into my inventory. That doesn't mean however that it won't be packed full of things you'd love so please go take a peek.
I did however grab myself this cute little dress from Gizza.
I went for the floral version of the Louisa Dress because I liked the vintage floral print of the skirt part. The peach colour of the floral is really very pretty and usually floral is pinkish or bluish and I much prefer my floral prints in this colour. There are others available, including a full denim version of the dress too.
The hair is a new release from Mina. It's the Ariana style and of course the Dark Reds is my favourite colour pack. I like the really high pony tail on this and it has some serious volume for those of you that love big hair.
What I really wanted from The Chapter Four was a bash at the Apple Fall gacha. I made a beeline for that thing like a blood hound!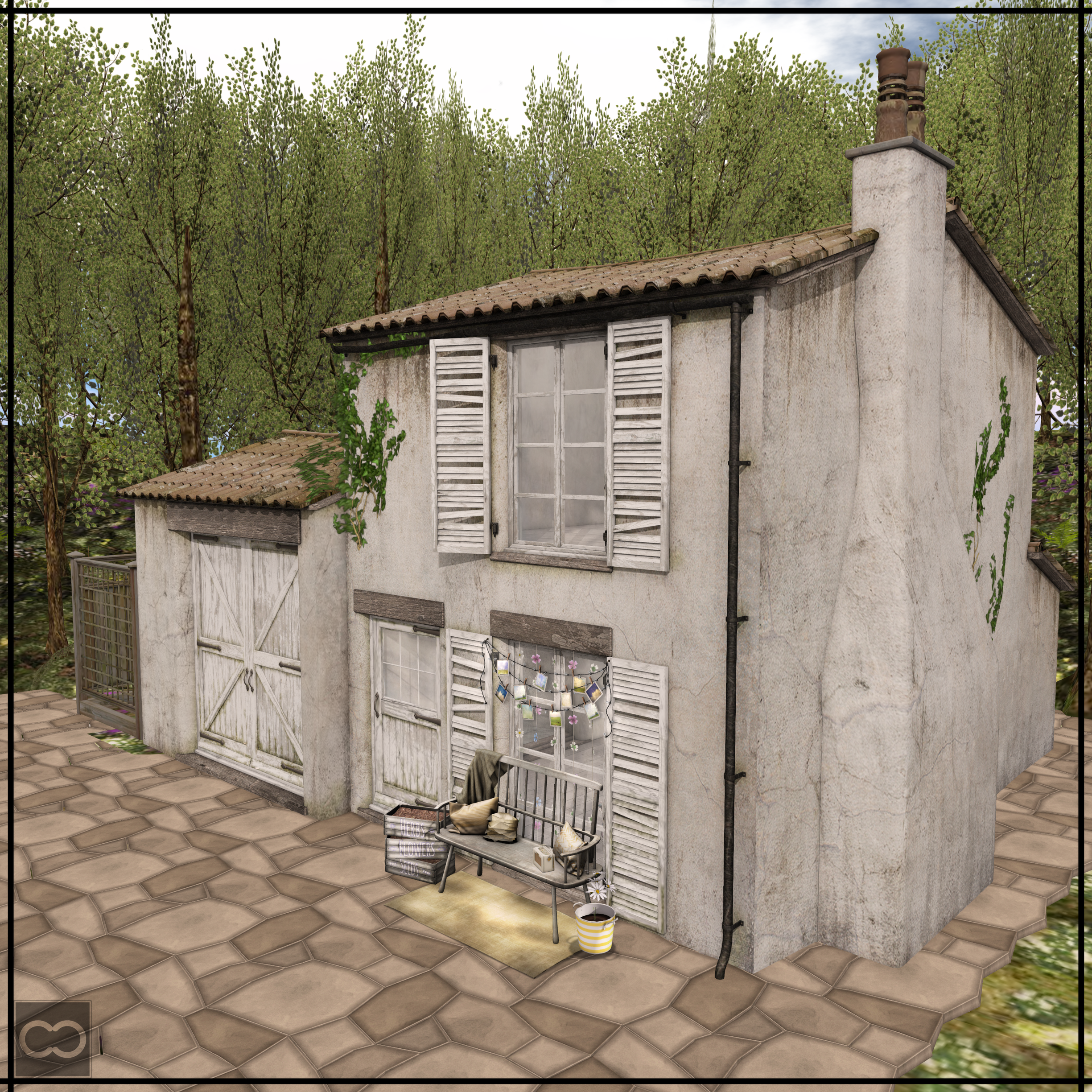 I wanted the Rural Farmhouse more than I've wanted anything in a gacha machine for a long time. I hate The Arcade. I don't think I've ever gotten more than 3 rares from there in all the rounds and all the times I've ever been there. It frustrates me to no end. However after the run of good luck I had on the last Apple Fall gacha at The Chapter Four I was feeling fairly hopeful.
First play.... BAM THERE IT WAS! You'd have laughed if you saw the dance I did. I thought I might be able to replicate my 'one of everything' run like last month but it was not to be. I got the piece I wanted though. It's gorgeous and I'm in love with it. You may catch me on my parcel just stroking it lovingly
Happy Shopping!
Pic 1:
Dress -
Gizza
- Louisa Dress - Floral @
The Chapter Four
*Necklace -
Mynx
- Tree Stone Necklace
*Bangles -
Mynx
- Bohemian Wood Bangles - Mix 1 & 2
*Hair -
Mina
- Ariana - Dark Reds Pack @
The Chapter Four
Skin -
League
- Erin Pale - Feline (with Erin tintable lipstick)
Eyes -
Ikon
- Charm Eyes - Moor
Eyelashes -
Mon Cheri
- Falsies Eyelash
Ears -
CheerNo
- Human Ears - Tragus
Pose -
Le Poppycock
- Milky Chance B - From What I've Heard @
The Chapter Four
H&G Items:
*Bench -
Cheeky Pea
- Nile Bench - White
*Rug -
Cheeky Pea
- Nile Rug - Gold
*Lights -
Cheeky Pea
- Nile String Light Hangers
*Flower Box -
Cheeky Pea
- Poppy PlantBox
Daisies -
What Next
- Cornwall Daisies Planter - Yellow
Flower Curtain -
Ionic
- My Curtain @
The Chapter Four
Radio -
Apple Fall
- Retro Radio @
The Chapter Four
Building -
Apple Fall
- Rural Farmhouse RARE @
The Chapter Four
Patio -
Barnesworth Anubis
- Flagstone Pavers
Fence -
Apple Fall
- Privacy Fencing @
The Chapter Four