IDK is a brand new monthly event for all you shopping addicts out there. I don't actually know what IDK stands for other than 'I don't know'. I don't think it means that in this case so if someone does know then please do tell me!
There wasn't much that took my fancy this round but hopefully next round they'll have more stuff that suits my taste. However I did grab a sexy little dress from Blueberry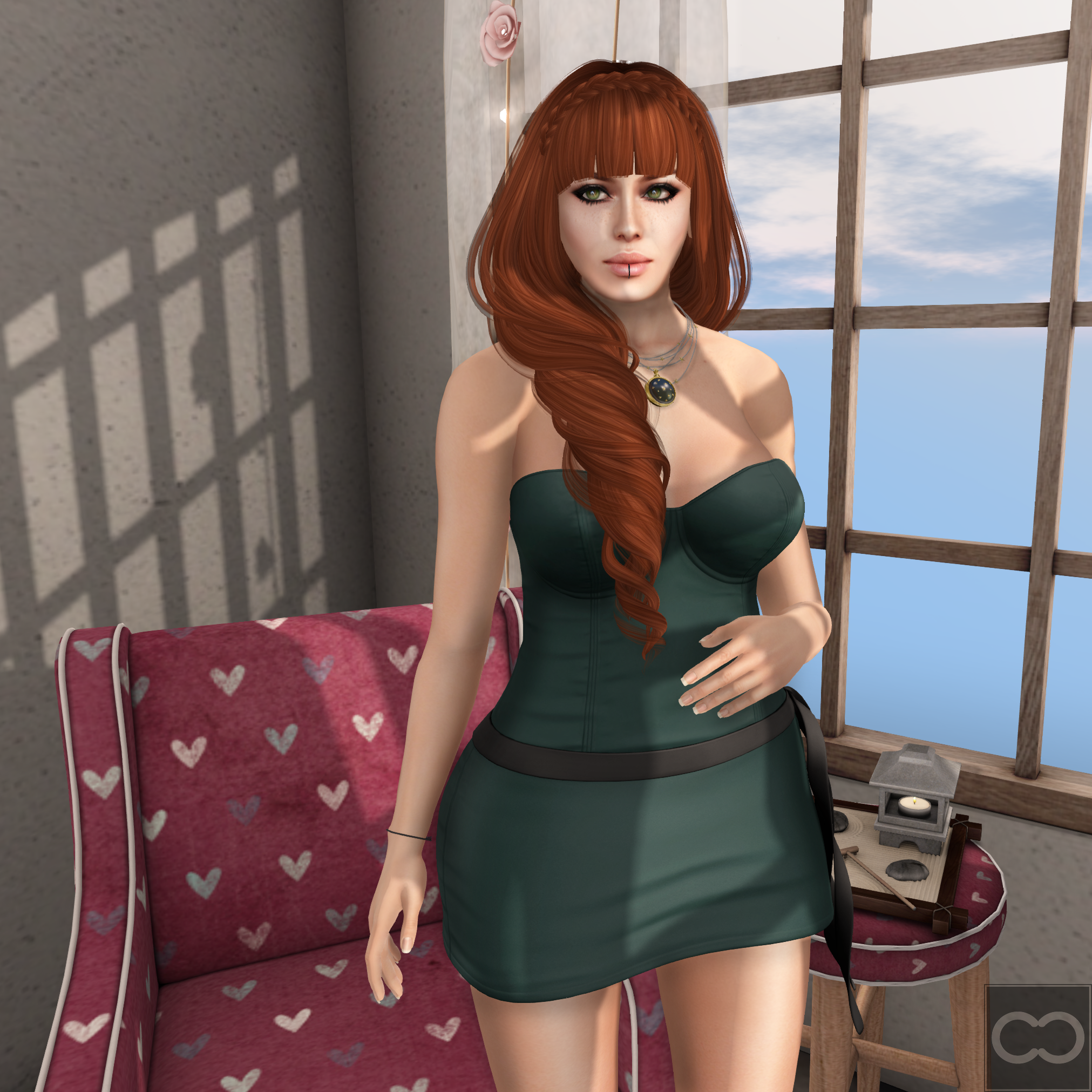 The dress comes with a hud that allows you to change the colour of the ribbon around the waist. There are a lot of colours to choose from and each one comes in the regular standard sizes. Also included are fit mesh versions for the SLink Physique, the Maitreya Lara and the Belleza Venus mesh bodies. Loving the options and the large colour palette too.
The pose, also at IDK, is from the The Possibilities Series by An Lar Poses. Always great pose packs from them with mirrors too!
Not at IDK but still a new release is the Mireya hair from Truth. It comes in all the usual colour packs and I love the fringe (bangs) on this one. The little breaks in the blunt cut makes it much less harsh. I also like the braid across the top of the head. It's a very spring feeling hair.
Happy Shopping!
Dress -
Blueberry
- Bustier Dress - Mint @
IDK
Necklace -
Maxi Gossamer
- The Moon And Stars For You - Short
*Hair -
Truth
- Mireya - Gingers Pack
Skin -
League
- Erin Pale - Feline
Eyes -
Ikon
- Charm Eyes - Moor
Eyelashes -
Mon Cheri
- Falsies Eyelash
Body -
Maitreya
- Lara Mesh Body - Includes Hands (with League appliers)
*Pose -
An Lar Poses
- The Possibilities Series - Two @
IDK
H&G Items:
*Chair -
Alouette
- Vintage Fabric Chair
*Stool -
Alouette
- Vintage Fabric Stool
*Zen Garden -
Alouette
- Miniature Zen Garden
Curtains -
Half Deer
- Fairy Curtain Long - White
Building -
Hideki
- The Bakery