The Fairytales round of OneWord is open until the 15th so you still have a few more days to pick up anything that takes your fancy.
I have one more dress to show you and this one is from Storybook is awesome.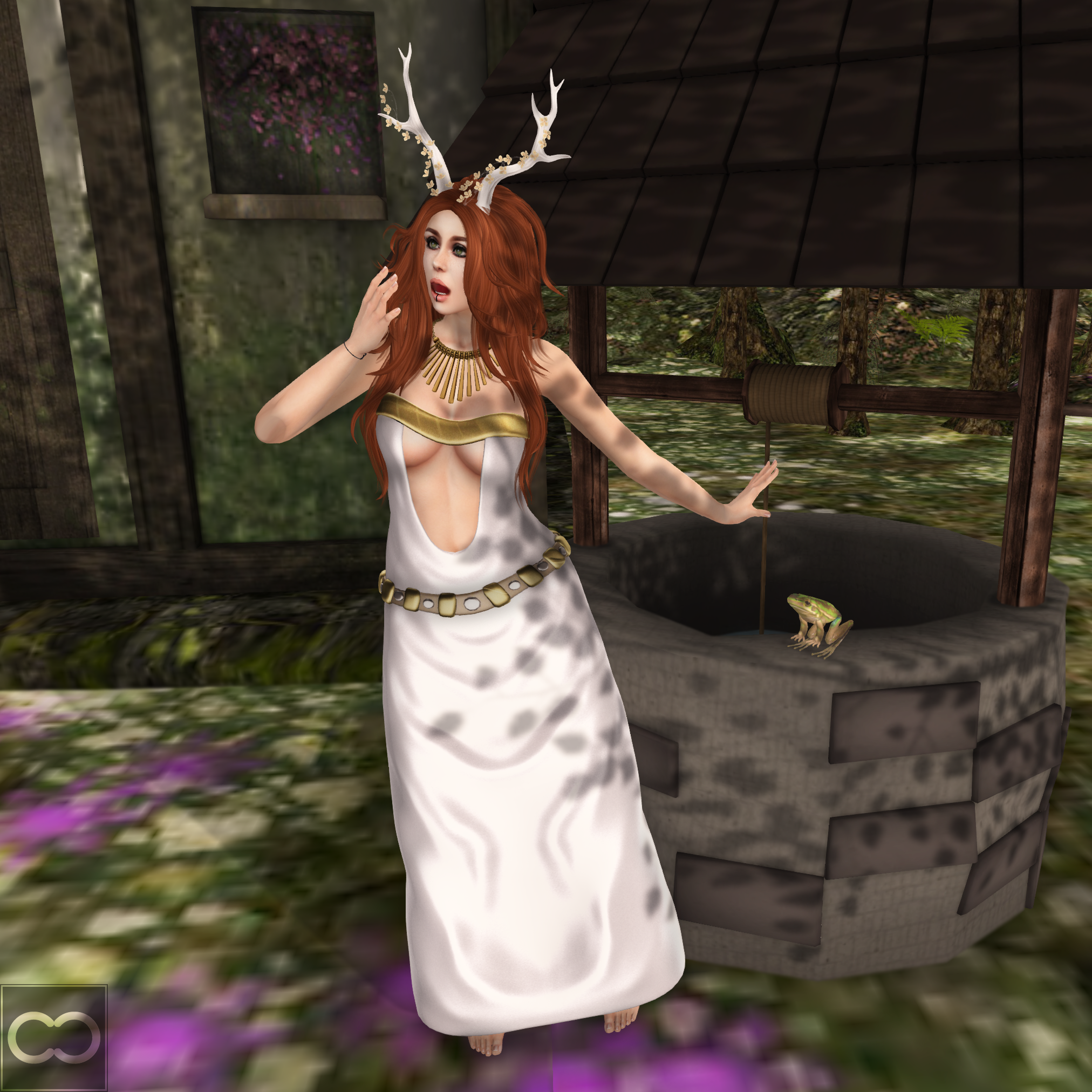 The Sorcerer's Apprentice comes in several different colours but I went for the Holy. I feel a bit like a Greek Goddess in this dress, especially with the gold accents. It has a delicate feel but can still stand up to some fairly hefty jewellery.
I teamed it with the Midsummer Dreams Flower Horns from Lucky Charlotte Camille. You pick your horn colour to purchase and then you get a hud that allows you to change the colour of the delicate little flowers.
There's a few more home and garden items I wanted to show you.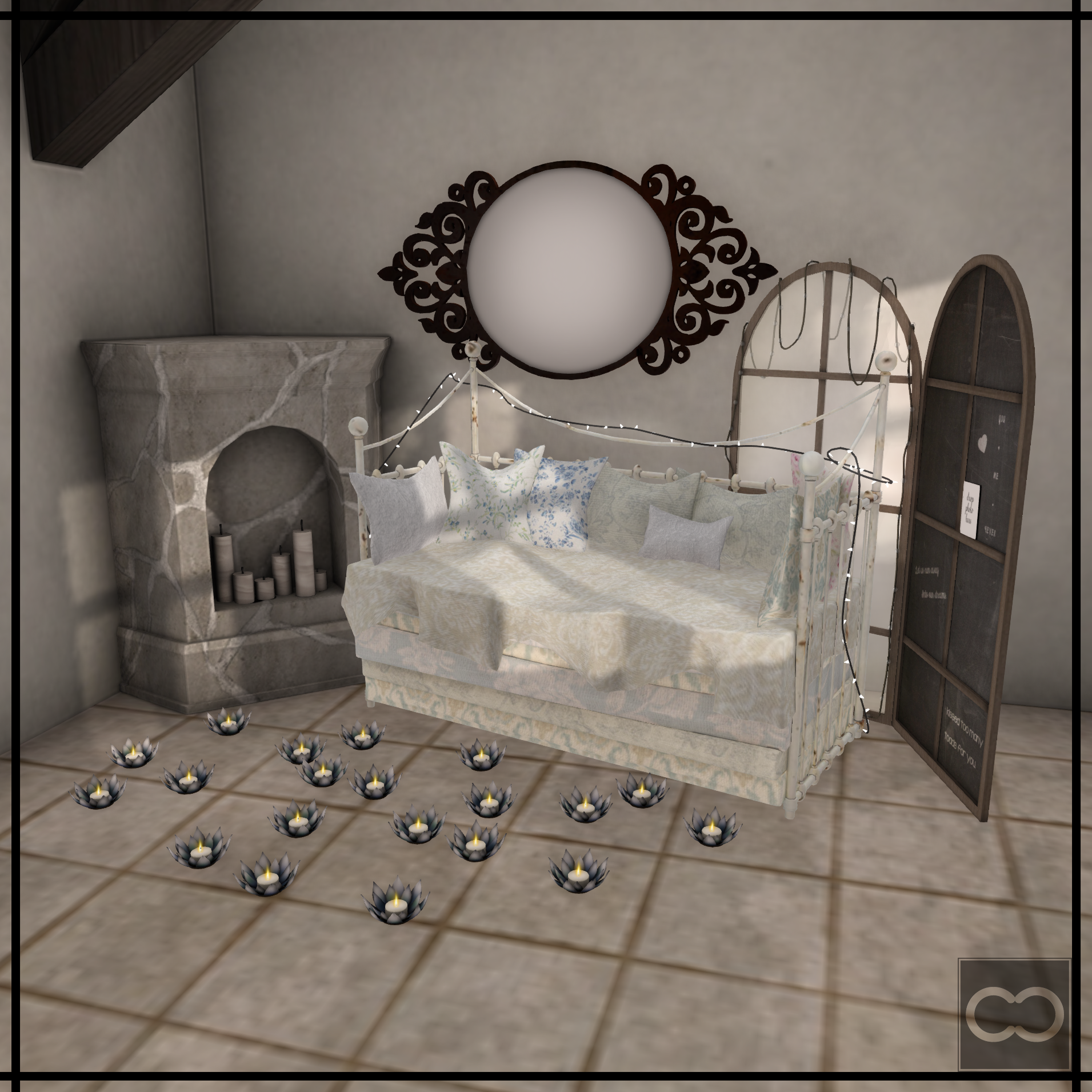 I was so impressed by the Princess On The Pea Sofa from 22769. It's cute and girly with soft floral patterns and a string of fairy lights wrapped around it. It's so delicate that it definitely feels like it belongs to a princess.
Windsong has released several pretty pieces which include the Window Chalkboard Divider, the Rustic Mythical Mirror and the Water Lillies. They work together as a great set or of course as individual pieces. I was especially fond of the Water Lillies with the little candles inside because they included a hud that allowed you to change the colours of the petals. These would look just as cute floating on water too.
If you wanted to get a little cottage then grab yourself the Buttercup Cottage from Frogstar. It's an adorable little one room cottage which includes the little fireplace in the corner with candles inside. Perfect for a little quiet space in a wooded area of a sim.
Happy Shopping!
Pic 1:
*Dress -
Storybook
- Sorcerer's Apprentice - Holy @
OneWord
*Horns -
Lucky Charlotte Camille
- Midsummer Dreams Flower Horns - White Horn @
OneWord
Necklace -
Maxi Gossamer
- Kalistar Collar
*Hair -
Truth
- Neria - Gingers
Eyes -
Ikon
- Charm Eyes - Moor
Eyelashes -
Mon Cheri
- Falsies Eyelash
Hands -
SLink
- Avatar Enhancement Mesh Hands - Flat & Splayed (with League appliers)
Feet -
SLink
- Avatar Enhancement Mesh Feet - Flat (with League appliers)
*Pose -
HopScotch
- You Gotta Kiss Many Frogs - 4 (includes well and frog) @
OneWord
Pic 2:
*Couch -
22769
- Princess On The Pea Sofa @
OneWord
*Lillies -
Windsong
- Water Lillies @
OneWord
*Mirror -
Windsong
- Rustic Mythical Mirror @
OneWord
*Divider -
Windsong
- Window Chalkboard Divider @
OneWord
*Building -
Frogstar
- Buttercup Cottage @
OneWord