We Love Role-Play is open until April 30th so you still have a few days before it ends. If you haven't been already then it's definitely time for you to go take a peek.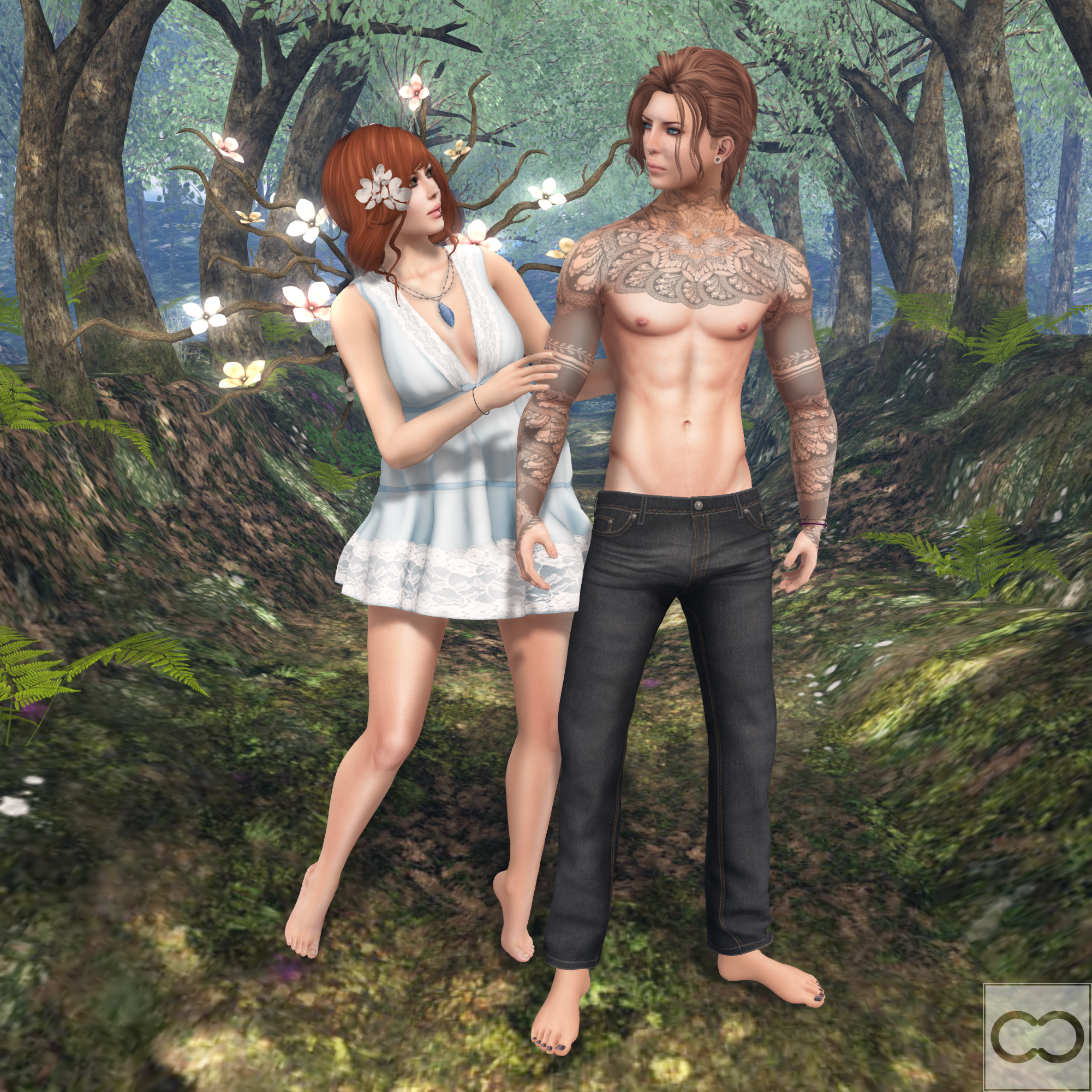 This pretty little Starfly Dress is from Dead Dollz and is available in three colours. I went for this delicate blue colour because it felt super girly to me.
The wings are from Sweet Lies and you can find them at The Fantasy Room after you've finished your trip around We Love Role-Play. These are actually supposed to face the opposite way but I wanted to show you the beautiful flowers in the picture so I flipped them around.
I grabbed Amadeo to be my man-prop for this pose from An Lar Poses. It's the 'Guide' pose and would just as easily work for a m/m or f/f couple too.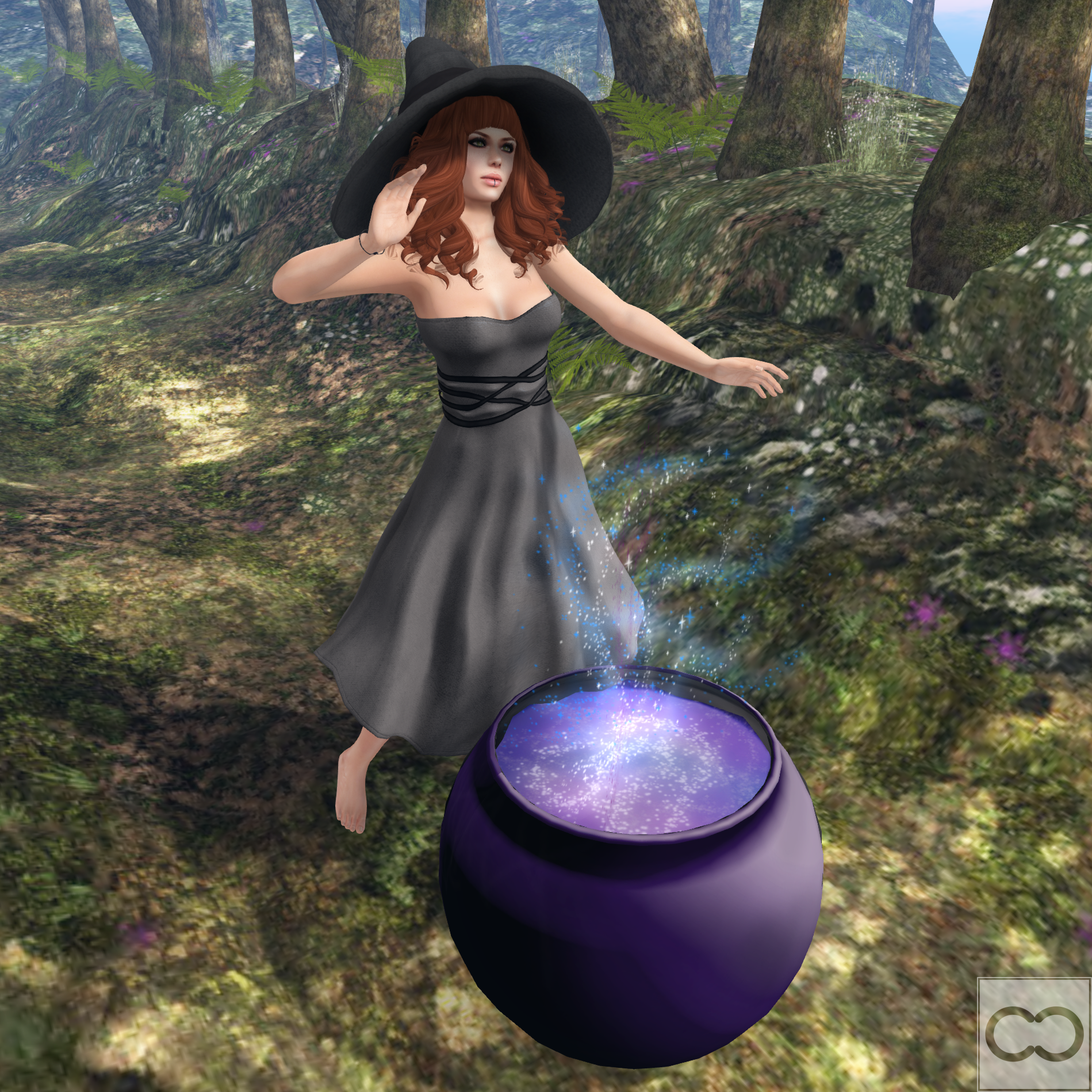 The second dress I grabbed from We Love Role-Play is the Elyne Dress from Pure Poison. You get three colours in the pack for one great price. I loved the grey colour but it's awesome that you don't have to choose. It's like a mini fatpack.
The Hocus Pocus pose prop you can find in the Elephante Poses stall. It has some great poses in it, all based around the cauldron. The poses are also included as separate poses too so you can use them with your own cauldron or for other pieces of furniture too.
Happy Shopping!
Pic 1:
Cryssie:
Dress -
Dead Dollz
- Starfly Dress - Blue @
We Love RP
Necklace -
Maxi Gossamer
- Fairy Infinity - Short
Wings -
Sweet Lies
- Flower Wings - #1 @
The Fantasy Room
*Hair -
Truth
- Fleur - Gingers Pack (includes flowers)
Skin -
League
- Erin Pale - Feline
Eyes -
Ikon
- Charm Eyes - Moor
Eyelashes -
Mon Cheri
- Falsies Eyelash
Body -
Maitreya
- Lara Mesh Body - Includes Hands & Feet (with League appliers)
Amadeo:
Pants -
FATEwear
- Straight Billy
Tattoo -
Things
. - Imperial Tattoo
Hair -
Exile
- Give Away Your Secrets
Skin -
Pink Fuel
- Ash - Peach
Body -
The Mesh Project
- Beta Deluxe Body - Includes Hands & Feet
*Pose -
An Lar Poses
- Guide @
We Love RP
Pic 2:
Dress -
Pure Poison
- Elyne Dress - Grey @
We Love RP
Hat -
Stephmo
- Wandering Wizard's Hat
*Hair -
Truth
- Topaz 2 - Gingers Pack
Skin -
League
- Erin Pale - Feline
Eyes -
Ikon
- Charm Eyes - Moor
Eyelashes -
Mon Cheri
- Falsies Eyelash
Body -
Maitreya
- Lara Mesh Body - Includes Hands & Feet (with League appliers)
*Pose Prop -
Elephante Poses
- Hocus Pocus @
We Love RP