Kustom9 is back for it's 22nd round. The doors are open until May 10th so you have lots of time to get your butts down there.
Bueno have released a teenie tiny little Spring Skirt. You will need some knickers to wear under this one but it's too cute not to have.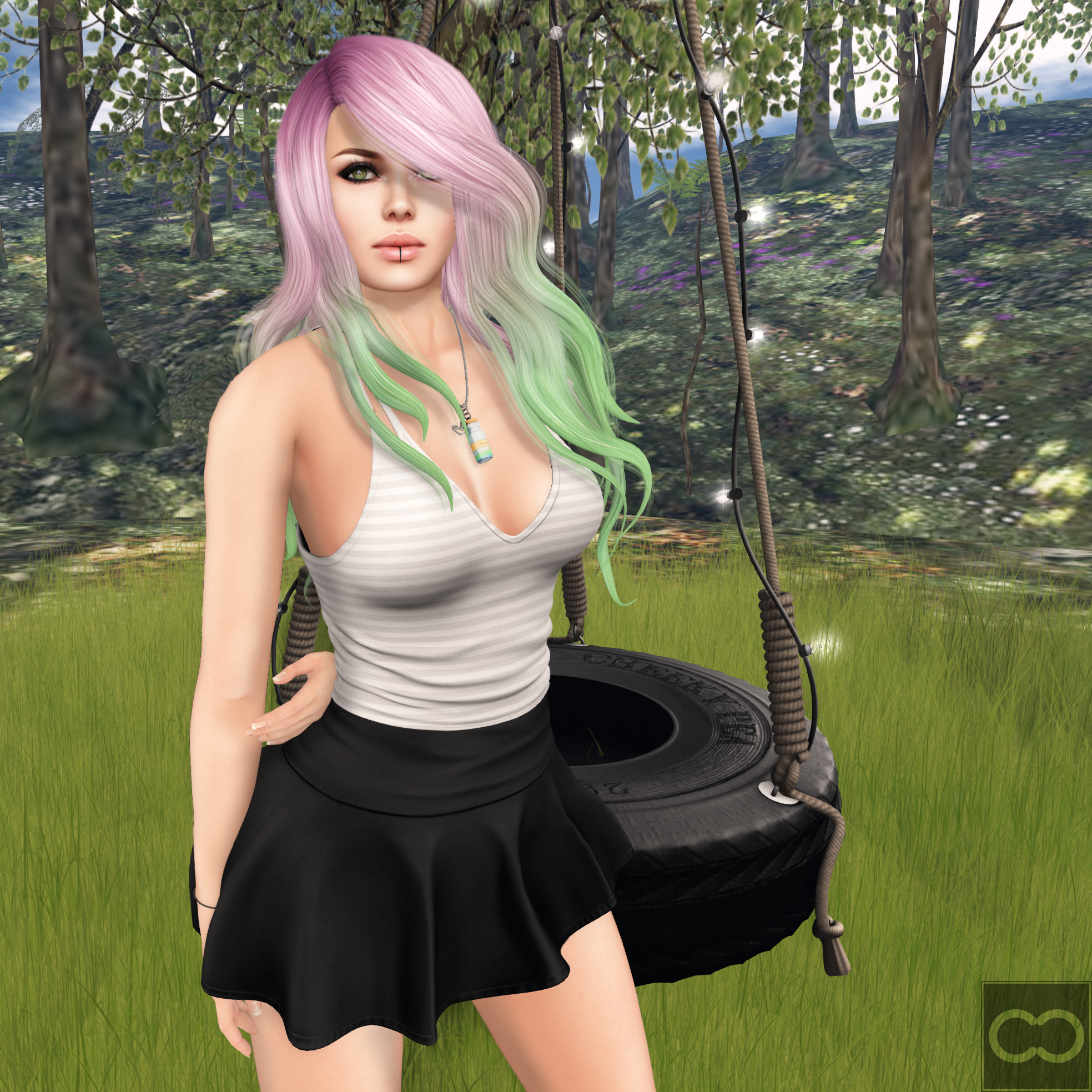 I went for the Black because I have a million and one things that will go with black but if you wanted a more spring feeling colour then those are also on offer. As usual with Bueno you get the regular standard sizes and the fitted mesh versions for SLink Physique, Maitreya Lara and Belleza Venus mesh bodies.
The hair is a previous release from Mina but with a brand new colour pack just for Kustom9. You can get the Peggy style in these adorable pastel colours, ombre pastels and even a new greys pack. So if you wanted to rock your granny chic (I'm seriously considering it in RL) then this pack is for you.
The swing is also at Kustom9 and is from Cheeky Pea. You can get a version with PG or Adult animations and she's even added a version that swings but has reduced animations. If you already got one of these before the swinging version was added then go get yourself a redelivery.
Happy Shopping!
Pic 1:
Shirt -
Bueno
- Tank - Mist
Skirt -
Bueno
- Spring Skirt - Black @
Kustom9
Necklace -
Fetch
- Wayward Necklace - Unicorn Tears (wayward hunt)
Socks -
Atomic
- Slouchy Knee Socks - Shell
*Hair -
Mina
- Peggy - Pastels Ombre Pack @
Kustom9
Skin -
League
- Erin Pale - Feline
Eyes -
Ikon
- Charm Eyes - Moor
Eyelashes -
Mon Cheri
- Falsies Eyelah
Body -
Maitreya
- Lara Body - Includes Hands & Feet (with League appliers)
Pic 1 Pose -
Imeka
- Kimbra - Pose 7 @
Kustom9
Pic 2 Pose - In swing
H&G:
*Tire Swing -
Cheeky Pea
- Miranda Tyre Swing @
Kustom9