Pose Fair is back for 2015 and if you're like me then you're practically squirming in your seats with excitement. The doors will open at Noon on April 11th which might seem like it's forever and a day away but really it's Saturday!
Luckily I've been given a sneaky peek and not only is a gorgeous sim but it's filled to the rafters with amazing creators who want to help make your pictures look incredible.
As you know I've blogged Pose Fair in the past so there will be a LOT of posts about it coming over the next couple of weeks. It's my favourite fair so it's to be expected.
So I'm kicking things off with some great pose props from Elephante Poses because she has released SO MUCH STUFF that it warranted a post all to themselves.
So my favourite pieces from Elephante Poses this year is a gorgeous collaboration project with YumYums. The Ballerina Sets come in three separate packs, each with it's very own custom made ballet themed pose prop.
Ballerina Set 1 is a stand alone balance bar.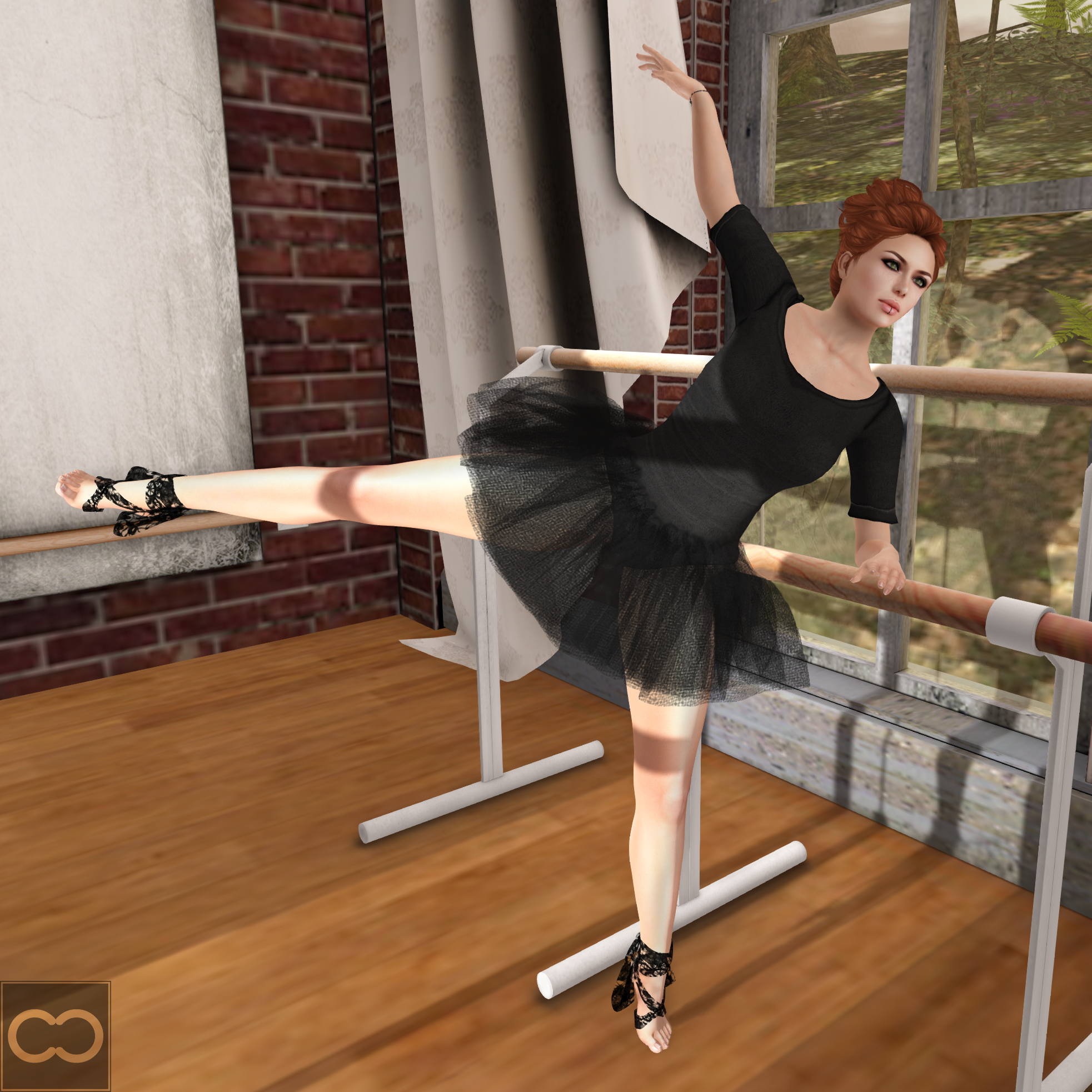 All of these props come with 10 preloaded poses but they also include the poses themselves in pack so you can feel free to use them without the prop or maybe with another piece of furniture.
Ballerina Set 2 is a mirror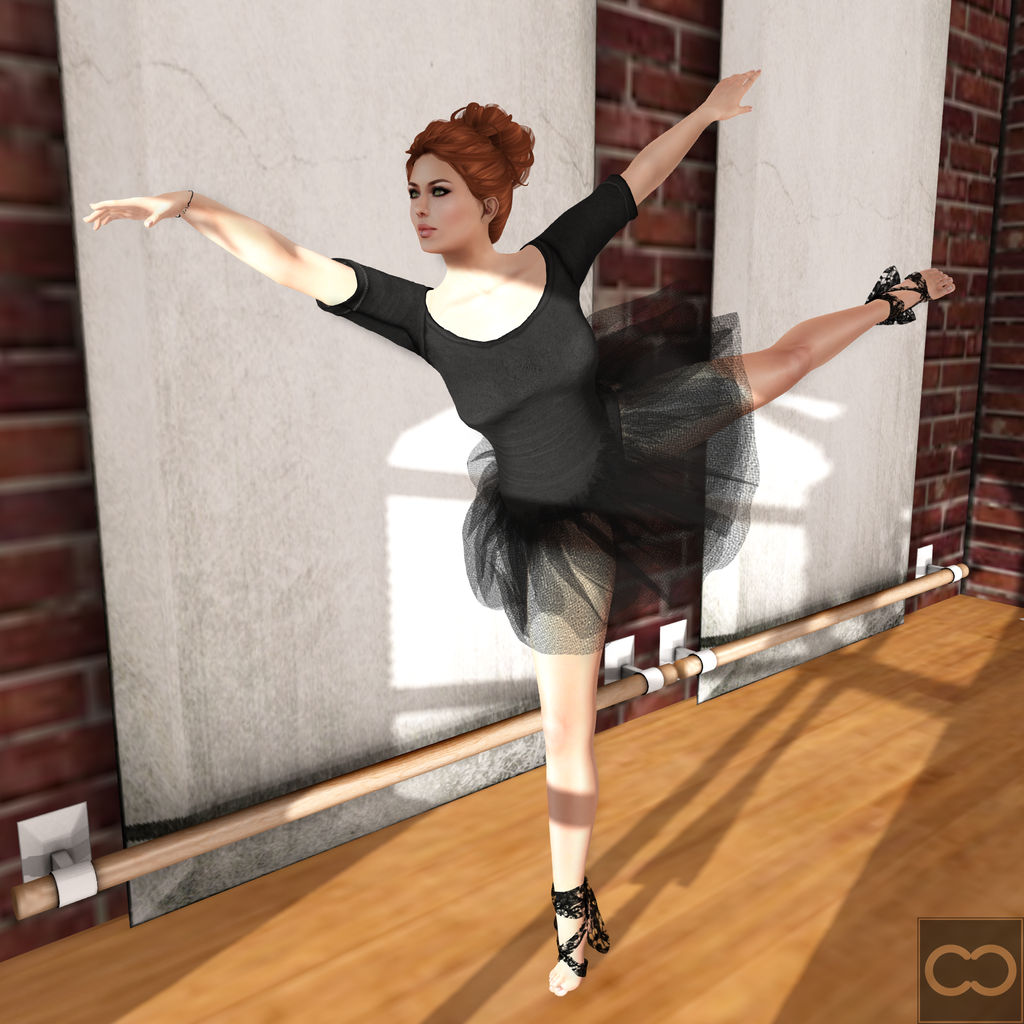 The props in the Ballerina Sets can all be resized. I made the mirrors dramatically bigger to fit the space I was using but it's entirely up to you. You can use it as it is right out of the box. Don't forget that each prop has an adjust menu too to make sure you can fit yourself on the prop perfectly.
Ballerina Set 3 is a mirror with an attached balance bar.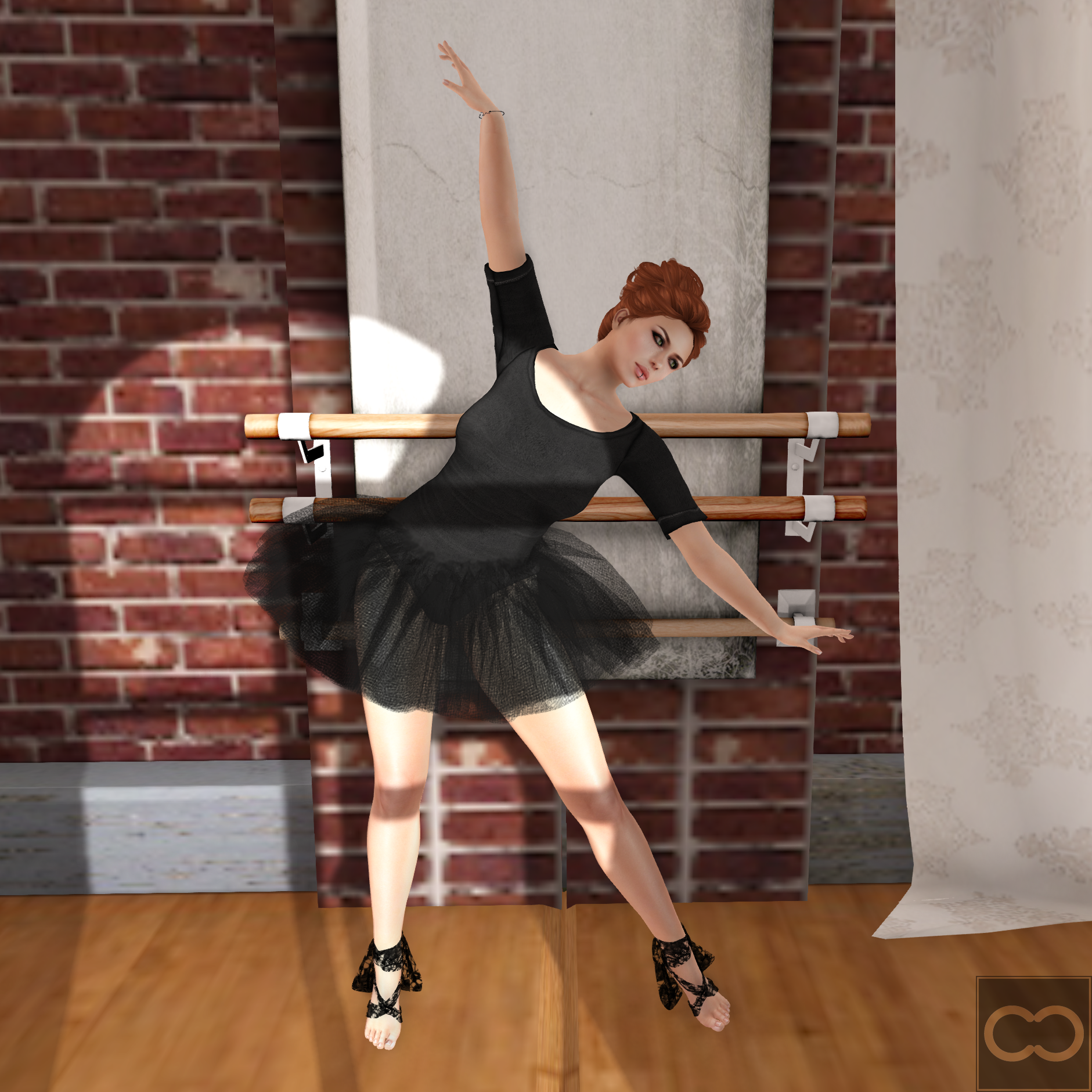 You can purchase each piece on it's own or there's a fatpack for those who can't choose which also saves you a few linden too!
You'll have to wait until Saturday 11th to go check it all out but trust me it will be worth the wait. I'll post the SURL to the sim when it opens!
Happy Shopping!
Pic 1, 2 & 3:
Leotard -
Go!
- Leotard & Tutu - Black
Foot Wraps -
The Creatures
- Ribbon Lace - Black (SLink High)
*Hair -
Truth
- Harmony (bun) - Gingers Pack
Skin -
League
- Erin Pale - Feline
Eyes -
Ikon
- Charm Eyes - Moor
Eyelashes -
Mon Cheri
- Falsies Eyelash
Ears -
CheerNo
- Human Ears - Tragus
Body -
Maitreya
- Lara Mesh Body (with League appliers)
Hands -
SLink
- Avatar Enhancement Mesh Hands - Elegant 1 (with League appliers)
Feet -
SLink
- Avatar Enhancement Mesh Feet - High (with League appliers)
*Drapes -
Kalopsia
- Arabella Drapes
*Building -
Breno
- Ballet Studio
*Pose Prop Pic 1: -
Elephante Poses
&
Yumyums
- Ballerina Set 1 @Pose Fair from April 11th
*Pose Prop Pic 2: -
Elephante Poses
&
Yumyums
- Ballerina Set 2 @Pose Fair from April 11th
*Pose Prop Pic 3: -
Elephante Poses
&
Yumyums
- Ballerina Set 3 @Pose Fair from April 11th