Pose Fair 2015 closes today so if you haven't had chance to get yourself down there then now is the time before the doors close and you miss out.
I wanted to show you a couple more things from there and some other bits I've been hoarding in my inventory that needed to make their way to my blog. So this post is all about the odds and sods...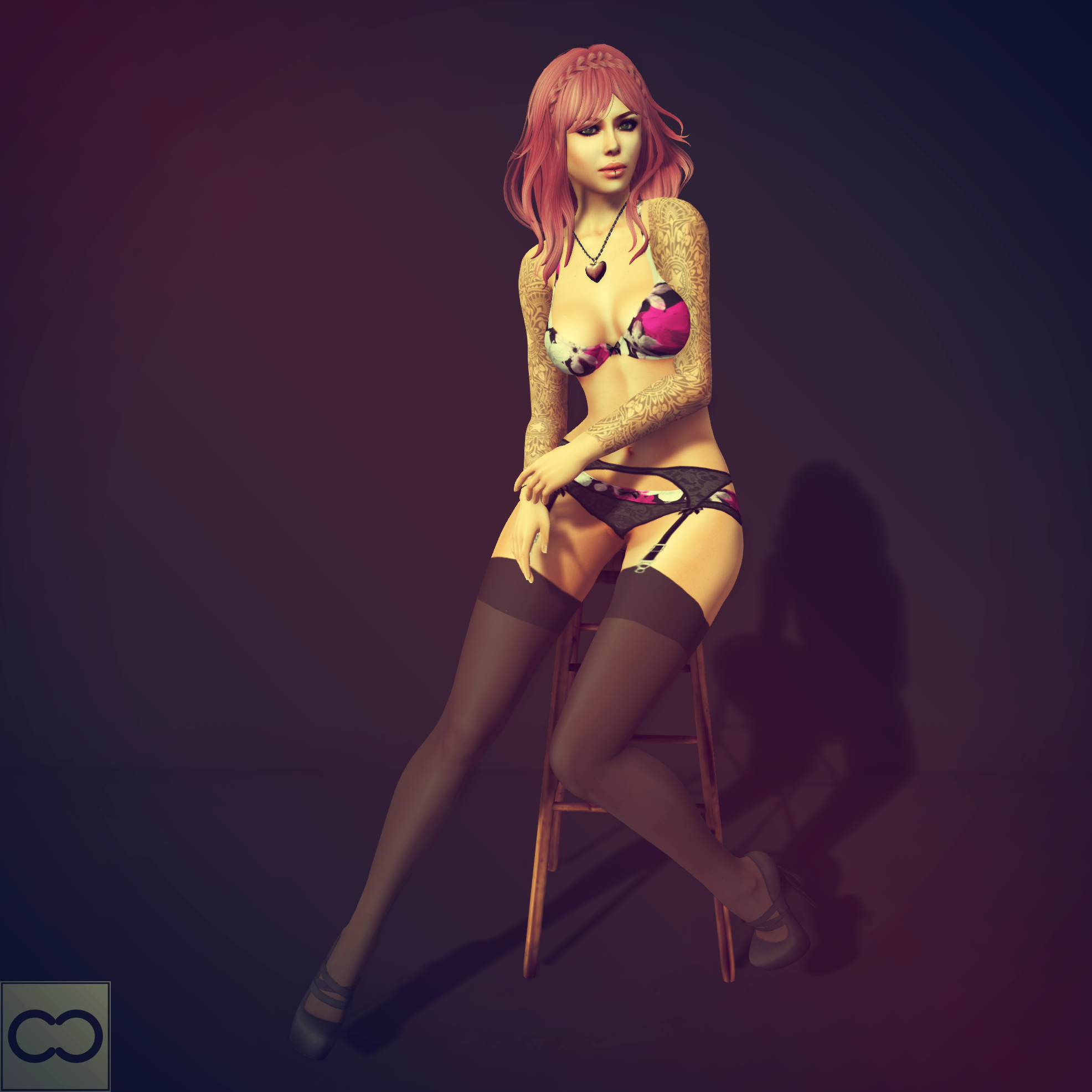 The stool is from Le Poppycock and you can find it in the Sitting Pretty gacha down at Pose Fair. I got the Scent of Licorice version and each one comes with a wearable or rezzable version.
The lingerie was kindly dropped on me by Hiram Walker & Kirsten Corleone from Dabble Dooya. It's the Anastasia Lingerie Set in Obsidian. I'm a total lingerie hoarder so I'm more than happy to squirl this one away into my inventory. Thanks very much! I comes with your usual system layers and also appliers for SLink Physique, Maitreya Lara and Omega.
Happy Shopping!
Pic 1:
*Lingerie -
Dabble Dooya
- Anastasia Lingerie - Obsidian
Necklace -
Izzie's
- Heart Necklace
Tattoo -
Reckless
- Alvarrez - Faded (Wayward hunt)
Hair -
Wasabi Pills
- Ariel - Crystal Pink
Skin -
League
- Erin Pale - Feline
Eyes -
Ikon
- Charm Eyes - Moor
Eyelashes -
Mon Cheri
- Falsies Eyelah
Body -
Maitreya
- Lara Body - Includes Hands & Feet (with League appliers)
*Pose Prop -
Le Poppycock
- Sitting Pretty - Scent Of Licorice @
Pose Fair 2015