Shiny Shabby is in it's last few days so now is your chance to grab anything that you haven't already.
My personal favourite from this round is the Juniper sweater dress from Dead Dollz.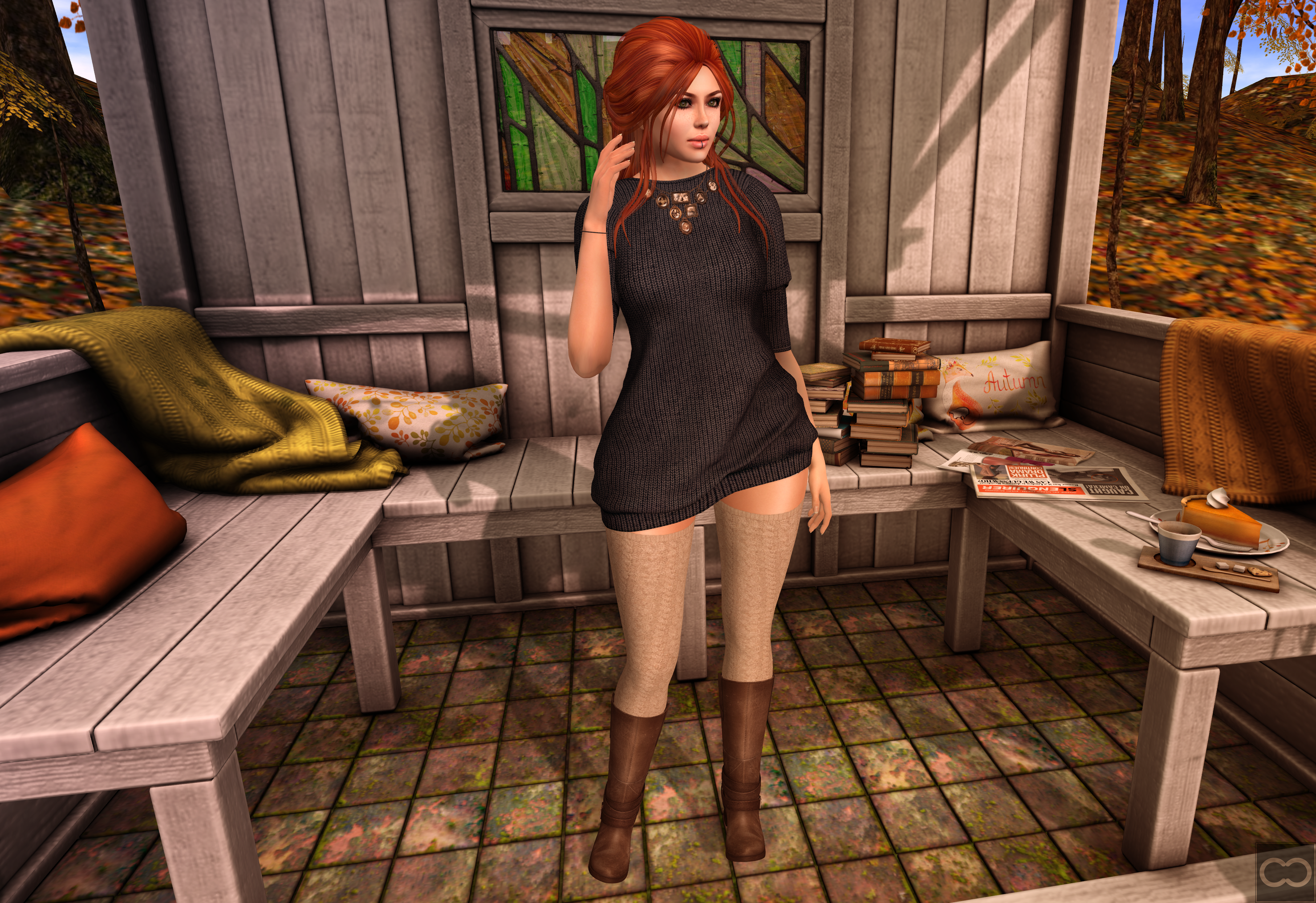 I went for the Blue but there are other gorgeous autumnal colours on offer. It only comes in fitmesh for the Maitreya Lara so please, please, PLEASE try a demo if you use another mesh body or the standard avatar as there is no guarantee it will fit you.
Happy Shopping!
Pic 1:
Dress -
Dead Dollz
- Juniper - Blue @
Shiny Shabby
Socks -
Izzie's
- Thigh High Knit Socks
Necklace -
League
- Sideshow Necklace - Style 3
Hair -
Mina
- Elsa - Dark Reds Pack
Skin -
League
- Erin Pale - Feline
Eyes -
Ikon
- Triumph Eyes - Moor
Eyelashes -
Mon Cheri
- Falsies Eyelash
Body -
Maitreya
- Lara Mesh Body - Includes Hands (with League appliers)
*Pose -
An Lar Poses
- The Polarius Series - Five M @
Shiny Shabby
H&G items:
*Cubby -
Cheeky Pea
- Autumn Garden Snug
Coffee -
Hideki
- Coffee
Pumpkin Pie -
What Next
- Slice of Pumpkin Pie Decor
Magazines -
Erratic
- Lazy Sunday Morning - Magazine & News
Books -
Apple Fall
- Reading Pile