Autumn is really kicking in and it's starting to get cold. I know running around in teenie tiny Summer clothes in SL can be a great thing for some people but it makes me feel even colder in RL. So once I get chance to get my hands on lovely, snuggly warm sweaters I'm all over them.
Kustom9 is having it's 2nd Anniversary event and you can get lots of great 9L specials there but what caught my eye most is this Cozy Sweater from Pixicat.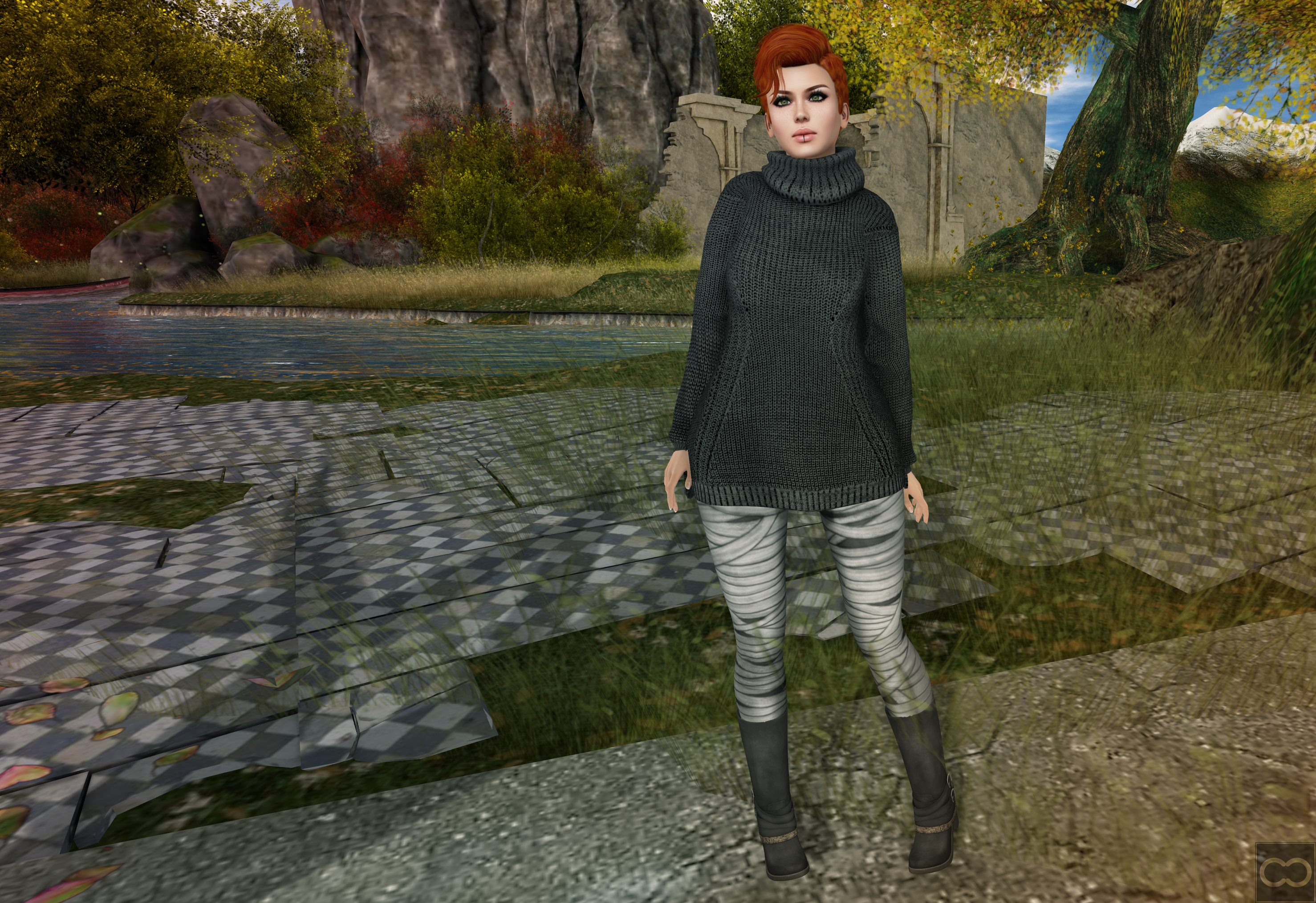 Each sweater comes in a pack of two colours and includes fitmesh for Maitreya Lara along with the regular standard sizes. I wish I was wearing one of these in RL right now. It's just so big, fluffy and warm looking.
Josef is actual a male hair style from Mina but fuck it, I break all the rules. Well maybe not all the rules but this is SL, you can wear whatever the hell you want and I enjoy rocking some awesome male hair styles. This colour can be found in the Dark Reds Pack.
The leggings are a new release from Ama. They are the Mummypants and you can find them if you take a quick trip over to Gen-Neutral. You only have until the 26th October so get your butts moving. These come in system layers and appliers for Maitreya, SLink and Omega. So spoopy, such creppy but also super cute!
Happy Shopping!
Pic 1:
Top -
Pixicat
- Cozy Sweater - Shade Pack @
Kustom9
*Leggings -
Ama
. - Mummypants @
Gen-Neutral
*Hair -
Mina
- Josef - Dark Reds Pack @
Kustom9
Skin -
League
- Erin Pale - Feline
Eyes -
Ikon
- Triumph Eyes - Moor
Eyelashes -
Mon Cheri
- Falsies Eyelash
Body -
Maitreya
- Lara Mesh Body - Includes Hands (with League appliers)
*Pose -
Kirin
- Moca - Pose 6 @
Kustom9