Wayward Market is open until December 10th and you can find some great winter themed goodies from some of the grids best designers.
Coquette have this adorable little Sweater Skirt that you need for Winter.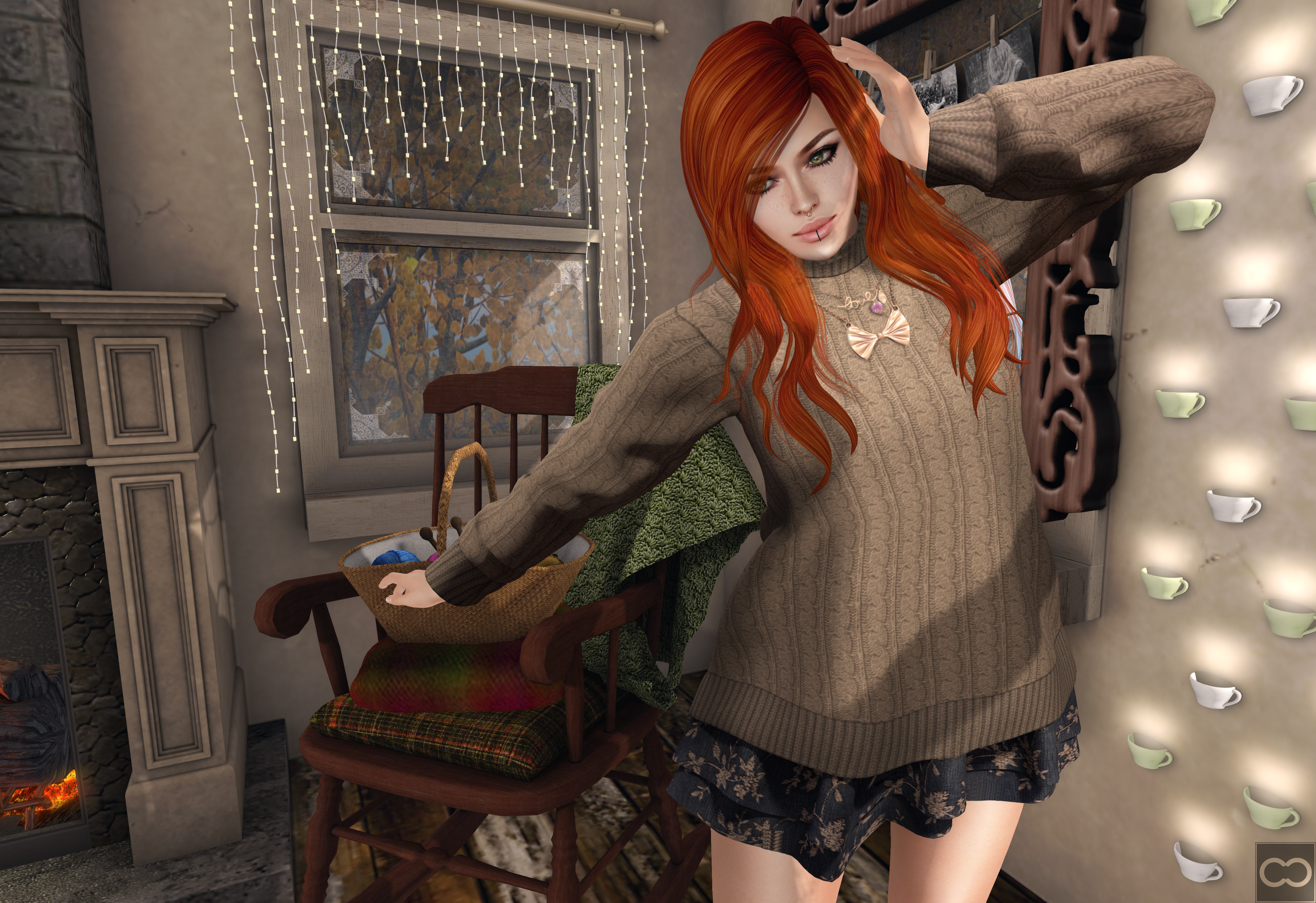 This is the Tan but there are three other colours available. They come in standard sizes and are super cute. I had to go a size bigger than my usual standard size to fit this over my Maitreya Lara so make sure you try a demo before purchasing.
The necklaces are both from Imeka. The Love Necklace and Bow Necklace both include a hud that allows you to choose between 4 metal colours. They are separate purchases but you can wear them together.
Happy Shopping!
*Dress -
Coquette
- Sweater Skirt - Tan @
Wayward Market
*Love Necklace -
Imeka
- Love Necklace @
Wayward Market
*Bow Necklace -
Imeka
- Basic Bow Necklace @
Wayward Market
*Septum Ring -
Imeka
- Septum Ring Type 2 @
Wayward Market
*Hair -
Mina
- Hanne - Dark Reds Pack @
Hairology
Skin -
League
- Erin Pale - Feline
Eyes -
Ikon
- Triumph Eyes - Moor
Eyelashes -
Mon Cheri
- Falsies Eyelash
Body -
Maitreya
- Lara Mesh Body - Includes Hands (with League appliers)
*Pose -
Exposeur
- Fancy Fall - 4 Mirrored @
Wayward Market
*Rocking Chair -
Roawenwood
- Heritage Rocking Chair @
Wayward Market
*Wool Basket -
Roawenwood
- Heritage Rocker Sewing Basket @
Wayward Market
*Picture Frame -
Cute Poison
- DIY Photo Frame - Brown @
Wayward Market
*Hanging Lights -
Cute Poison
- Hanging Lights - Gold @
Wayward Market
Cup Lights -
Kalopsia
- Wall Cup Lights
Building -
Trompe Loeil
- Josette Boutique @
Collabor88