Indulgence is a month long adult fair themed about BSDM and kink. It's a sim packed full of designers bringing you the naughtiest things they could conjure up!
You have until the end of June to go and pick out some kinky bits for your sexyfuntime drawer. Yes I know you have one. Everyone has one!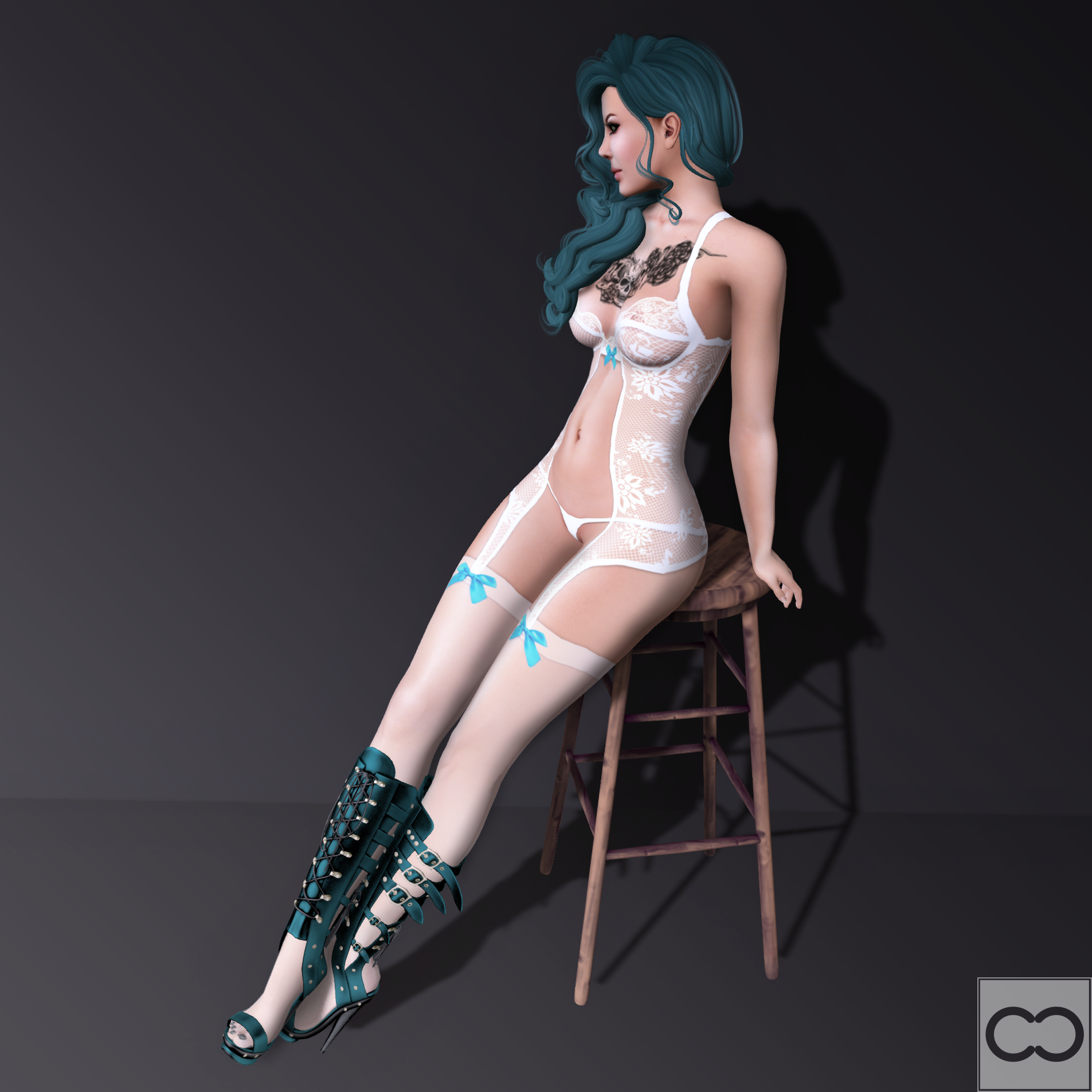 The pretty lacy lingerie is the Good Morning Amelie set from Milk Tea. You have a choice of white, black or red and comes in system layers, Maitreya, Omega and SLink appliers.
Diamante released the Provocative Reloaded Boots. You will need the SLink high feet for these and they include a hud that allows you to change the colours of individual sections of the boots to make yourself a unique colour should you be inclined.
The tattoo is from Invader and is the Skulls N Roses tattoo. You have a choice of Fresh or Healed and of course it includes system laters and Omega appliers.
Happy Shopping!
Pic 1:
*Lingerie -
Milk Tea
- Good Morning Amelie - White @
Indulgence
*Boots -
Diamante
- Provocative Reloaded Boots @
Indulgence
*Tattoo -
Invader
- Skulls N Roses - Healed @
Indulgence
Hair -
Magika
- Friday - Pack 02
Skin -
League
- Erin Pale - Feline
Eyes -
Ikon
- Charm Eyes - Moor
Eyelashes -
Mon Cheri
- Falsies Eyelash
Ears -
CheerNo
- Human Ears - Tragus
Body -
Maitreya
- Lara Mesh Body - Includes Hands (with League appliers)
Feet -
SLink
- Avatar Enhancement Mesh Feet - High
*Pose -
Le Poppycock
- Sitting Pretty - Take My Word (includes stool)