I'm back with the Part 2 of my Collabor88 Summer Punch posts. I know I've been a little long between posts recently but I've got a nasty ear infection that is seriously kicking my ass so I've been spending more time recovering than blogging. You'll forgive me right? Awesome, I knew I liked you guys!
So let's jump right into the post...
In the Part 1 post I showed you an adorable fruity bikini from Baiastice but they also released this lovely little Lola Dress.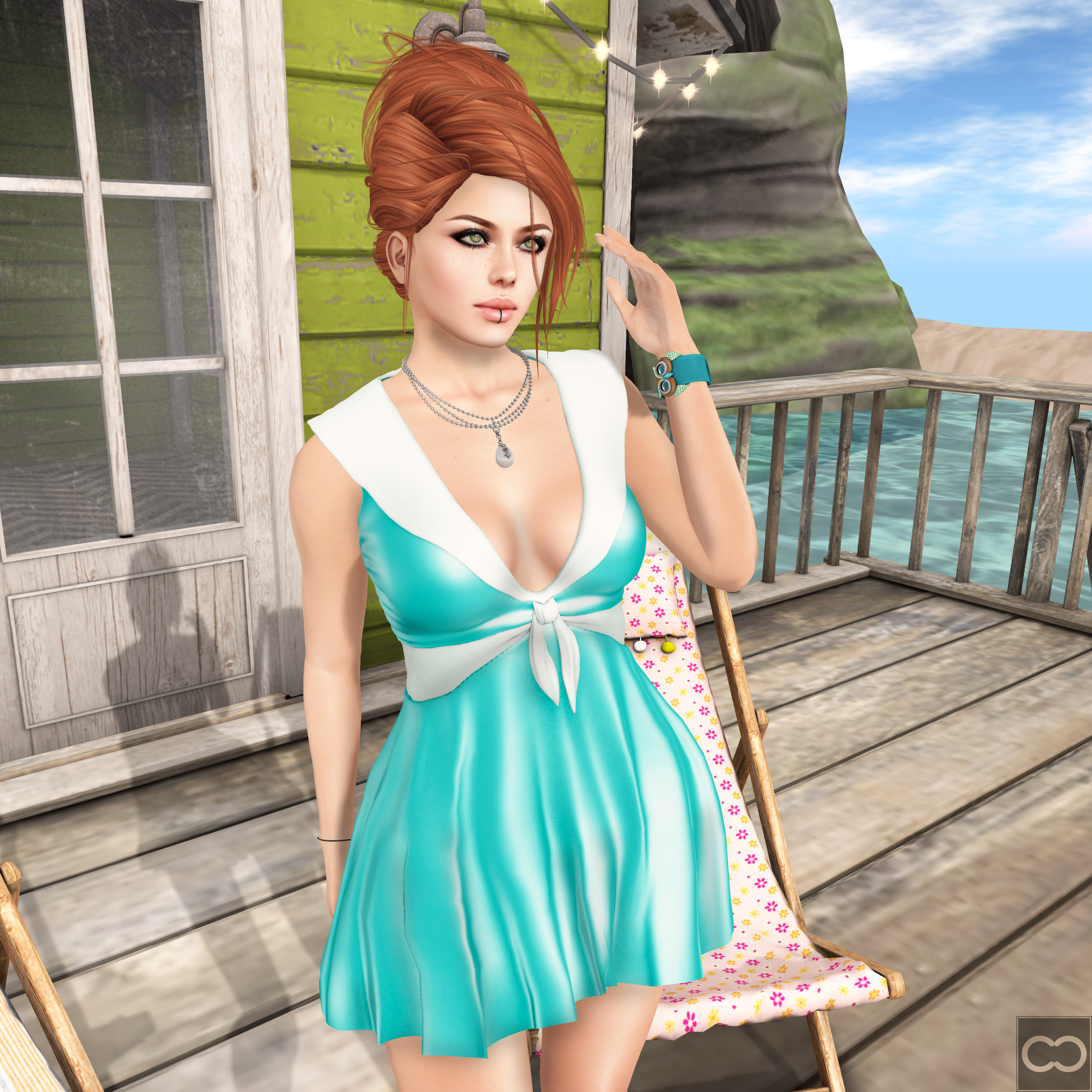 The Cian flew into my hands quicker than I could blink but you have a choice of six plain colours with white accents or six floral print colours to choose from. Yes the dress also includes a fitted mesh version for you to use with your mesh bodies. I use the Maitreya Lara and it fitted perfectly.
Happy Shopping!
Pic 1:
*Dress -
Baiastice
- Lola Dress - Cian
@
Collabor88
Necklace -
Maxi Gossamer
- Jewelled Dragon's Egg - Silver
*Watch -
Mynx Designs
- Owl Watch - Aquatic
Hair -
Exile
- Full Of Grace - Naturals Pack
@
Collabor88
Skin -
League
- Erin Pale - Feline
Eyes -
Ikon
- Charm Eyes - Moor
Eyelashes -
Mon Cheri
- Falsies Eyelash
Body -
Maitreya
- Lara Mesh Body - Includes Hands (with League appliers)
*Pose -
An Lar Poses
- The Girly Girl Series - Four
H&G Items:
Beach House -
Trompe Loeil
- Kiya Beach Hut - Lime @
Collabor88
Deck Chairs -
LISP
- Summer Punch Vintage Deck Chairs - Stripes & Flowers Pink @
Collabor88
Cliffs -
InVerse
- Cliff Screen
Waterfall -
Organica
- Waterfall 3