It's June and that means a new round of FaMESHed. The doors opened on the 1st and of course the place was flooded with people so now hopefully it's a bit quieter over there.
Fishy Strawberry have released the Hortensia Bodysuit for you to snatch up.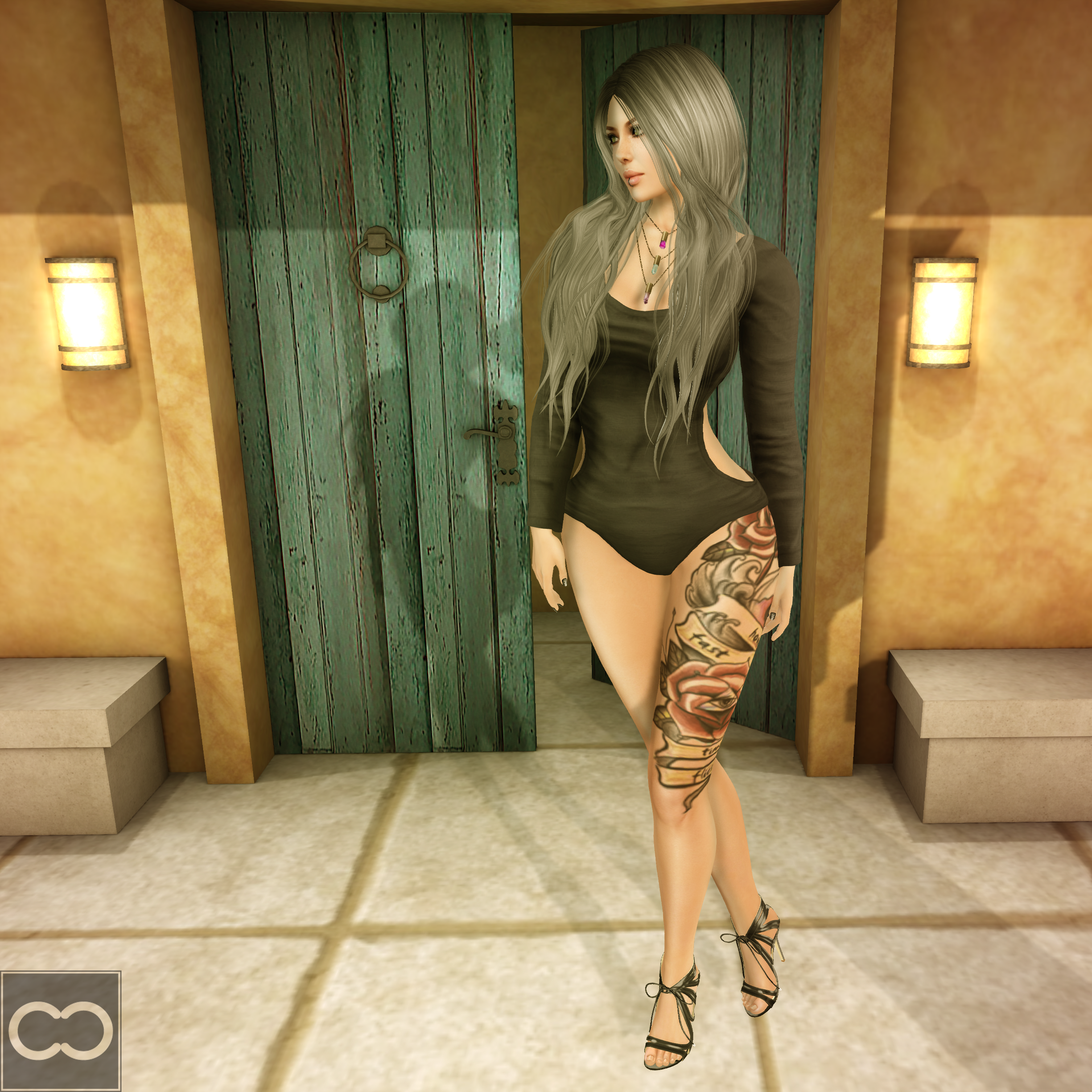 The bodysuit comes in a choice of six colours and is available in standard sizes and fitted mesh for the Maitreya Lara, Belleza Venus and SLink Physique.
The shoes are a brand new release from Gos and not only have they released the Chelsea Sandals with the Gos feet but also for the Maitreya Lara feet and the SLink Medium feet. I love that they are now making their shoes for other feet as I was having a little trouble making the Gos feet work with my Maitreya Lara mesh body.
The pose prop you see me standing on is the Spanish Patio mesh pose prop from Exposeur. You get 15 poses inside and 15 additional mirror poses. Some are in the door, some are in the pool and other are standing against or near the pillars. It really is a great prop.
Happy Shopping!
Pic 1:
*Bodysuit -
Fishy Strawberry
- Hortensia Bodysuit - Black @
FaMESHed
Shoes -
Gos
- Chelsea Sandals - Patent @
FaMESHed
Necklace Top -
Yummy
- Nugget Crystal - Pink
Necklace Middle -
Yummy
- Point Crystal - Quartz
Necklace Bottom -
Yummy
- Rough Crystal Purple
Tattoo -
Tattoo Mania
- Roses
*Hair -
Mina
- Guusje - Greys Pack @
FaMESHed
Skin -
League
- Erin Pale - Feline
Eyes -
Ikon
- Charm Eyes - Moor
Eyelashes -
Mon Cheri
- Falsies Eyelash
Body -
Maitreya
- Lara Mesh Body - Includes Hands & Feet (with League appliers)
*Pose Prop -
Exposeur
- Spanish Patio @
FaMESHed