We Love Role Play is open until the 28th of Feb so you still have a few days to run around and snatch up anything that takes your eye.
I grabbed a couple of bits there so it's time to flash them off to you before the event closes for this month and you miss out.
Haste have released another great harness that has panties attached.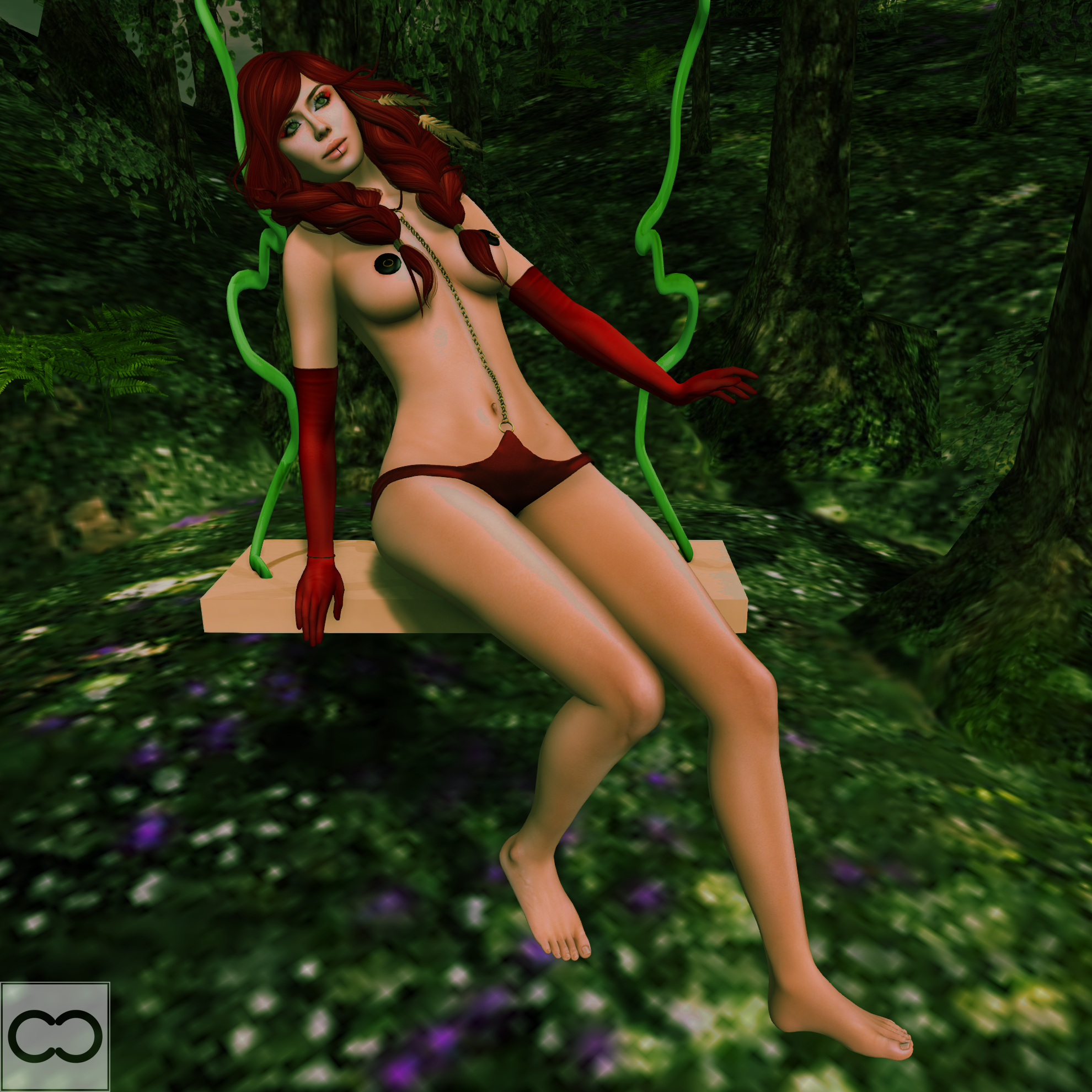 This one is the Provoking harness and the part that goes up around the neck is a chain instead of a piece of fabric. The hud allows you to change the colour of the metal chain and of the fabric around the neck.
Ama has made these awesome Opera Length Gloves that come in several different colours. They come with appliers too for SLink, Omega and Maitreya. You won't find these at We Love Role Play but I couldn't resist throwing them on for this outfit.
The swing is an Elephante Poses prop called Woodland. This one definitely is at We Love Role Play and comes with lots of pretty sitting poses in it.
Another clothing grab from this round was from Pixicat.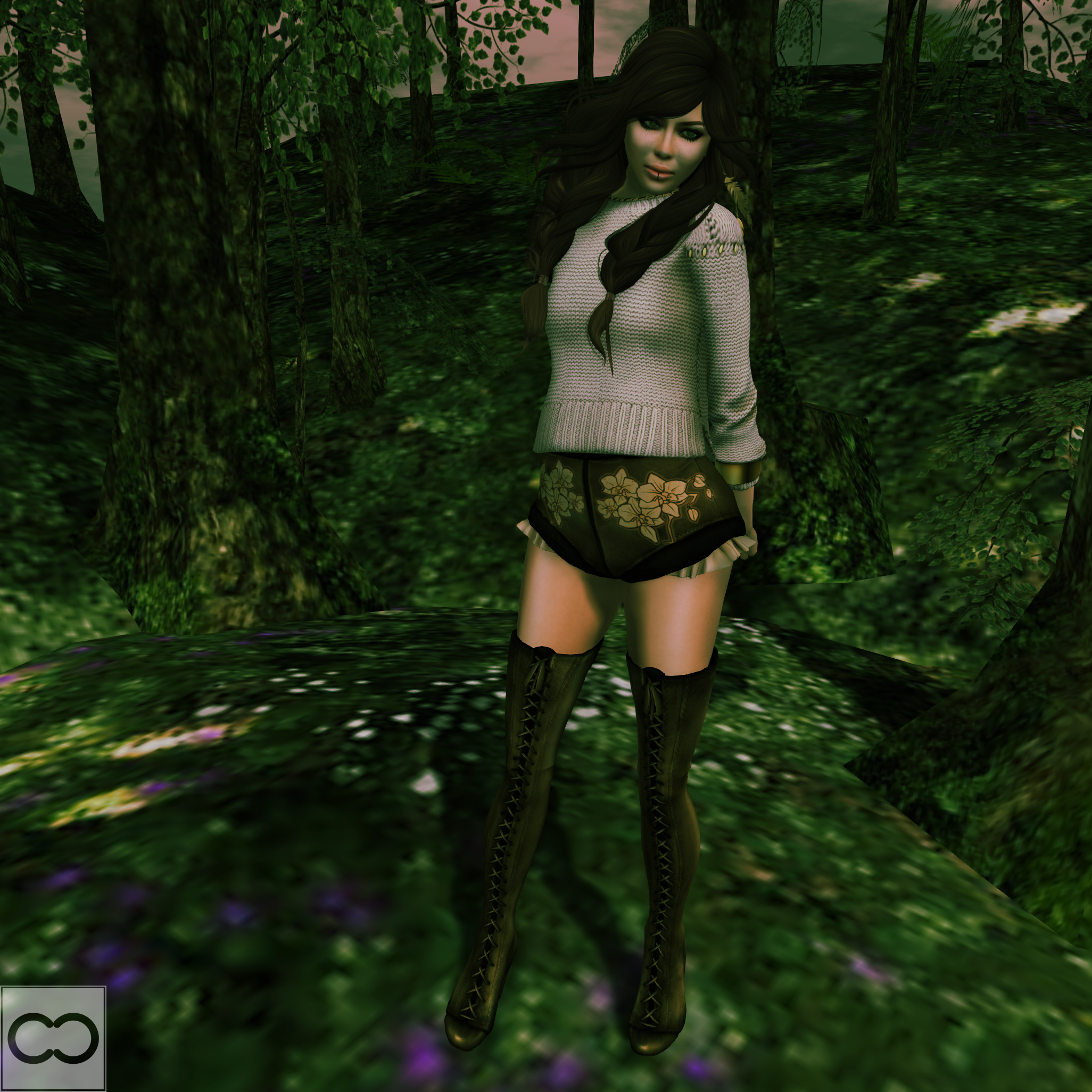 The Freja Shorts and the matching Freja Boots are both at this round and are gorgeous. I went for the brown because they felt earthy and warm but there are lots of colours, including brighter colours, available so you can grab whichever takes your fancy.
Happy Shopping!
Pic 1:
*Harness -
Haste
- Provoking - Red @
We Love Role Play
*Gloves -
Ama
. - Opera Length Gloves
*Pasties -
Ama
. - Ring Pasties
Eye Make Up -
The Wicked Peach
- Pixie Dust - 4 @
The Fantasy Room
*Hair -
Truth
- Wren - Colours Pack
Skin -
League
- Erin Pale - Natural
Body -
Maitreya
- Mesh Body Lara - Includes Hands & Feet (with League appliers)
Eyes -
Ikon
- Charm Eyes - Moor
Eyelashes -
Mon Cheri
- Falsies Eyelash
*Pose Prop -
Elephante Poses
- Woodland @
We Love Role Play
Pic 2:
Top -
Pixicat
- Crop Sweater - Black&White
Shorts -
Pixicat
- Freja Shorts - Brown @
We Love Role Play
Boots -
Pixicat
- Freja Boots - Brown @
We Love Role Play
*Hair -
Truth
- Wren - Browns Pack
Skin -
League
- Erin Pale - Feline
Eyes -
Ikon
- Charm Eyes - Moor
Eyelashes -
Mon Cheri
- Falsies Eyelash
*Pose -
Bang
- Stand 473 @
The Thrift Shop