Love is most definitely in the air at the Love Is In The Air Fair.
There's lots of love themed goodies from a ton of great designers. I grabbed a few bits that I couldn't resist. If you want to go check it out then make sure you head over there before the 14th of Feb.
I love gowns because I love going formal dancing with Cat. So I was pleased to find two that made me clap my hands with excitement.
The first is the Karin Dress from Baiastice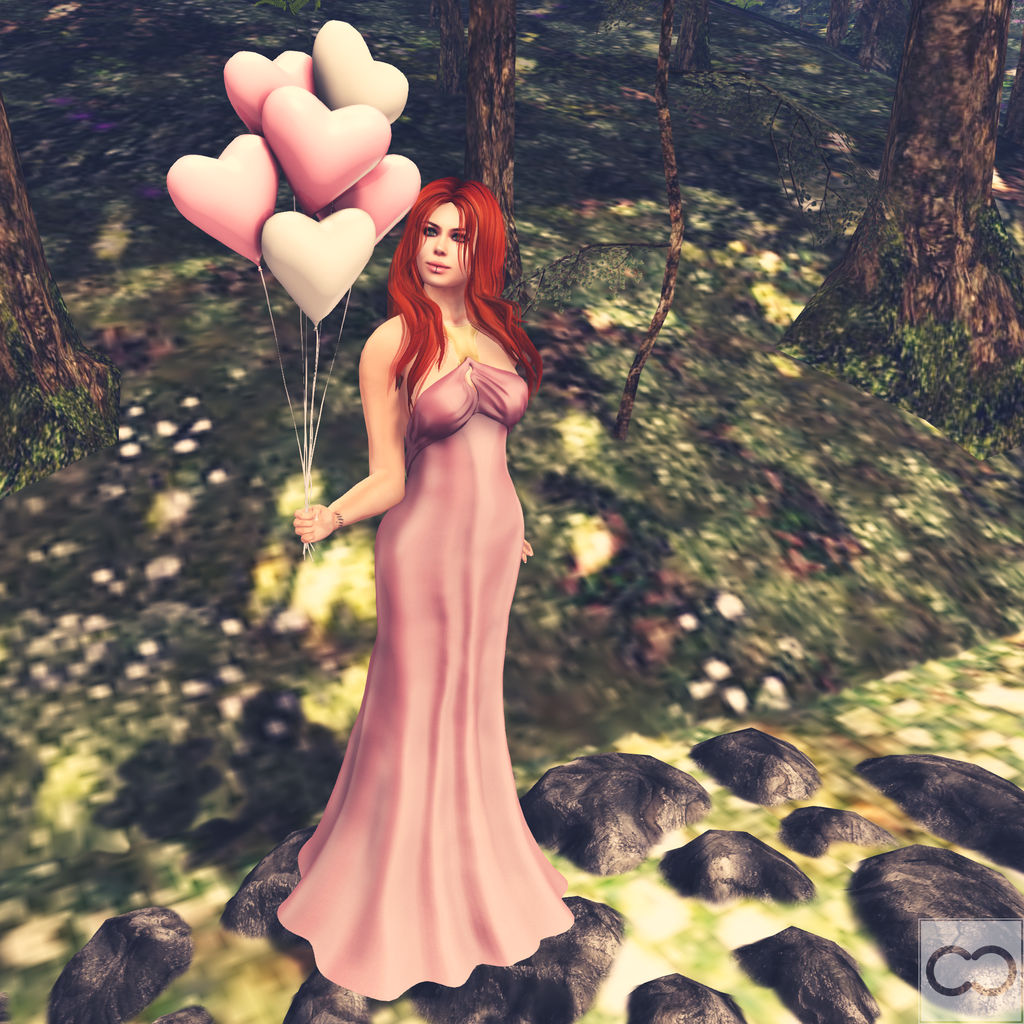 The pink is lovely and dusky and has a gold neck piece which means you don't have to try and find yourself some jewellery to match as it's almost like it his jewellery built in. If dusky pink isn't your thing then of course Baiastice have lots of other colours on offer for you. Perfect for slow dancing with your other half on Valentine's Day.
The other gown I couldn't wait to get my hands on is the Amira Gown from Zaara.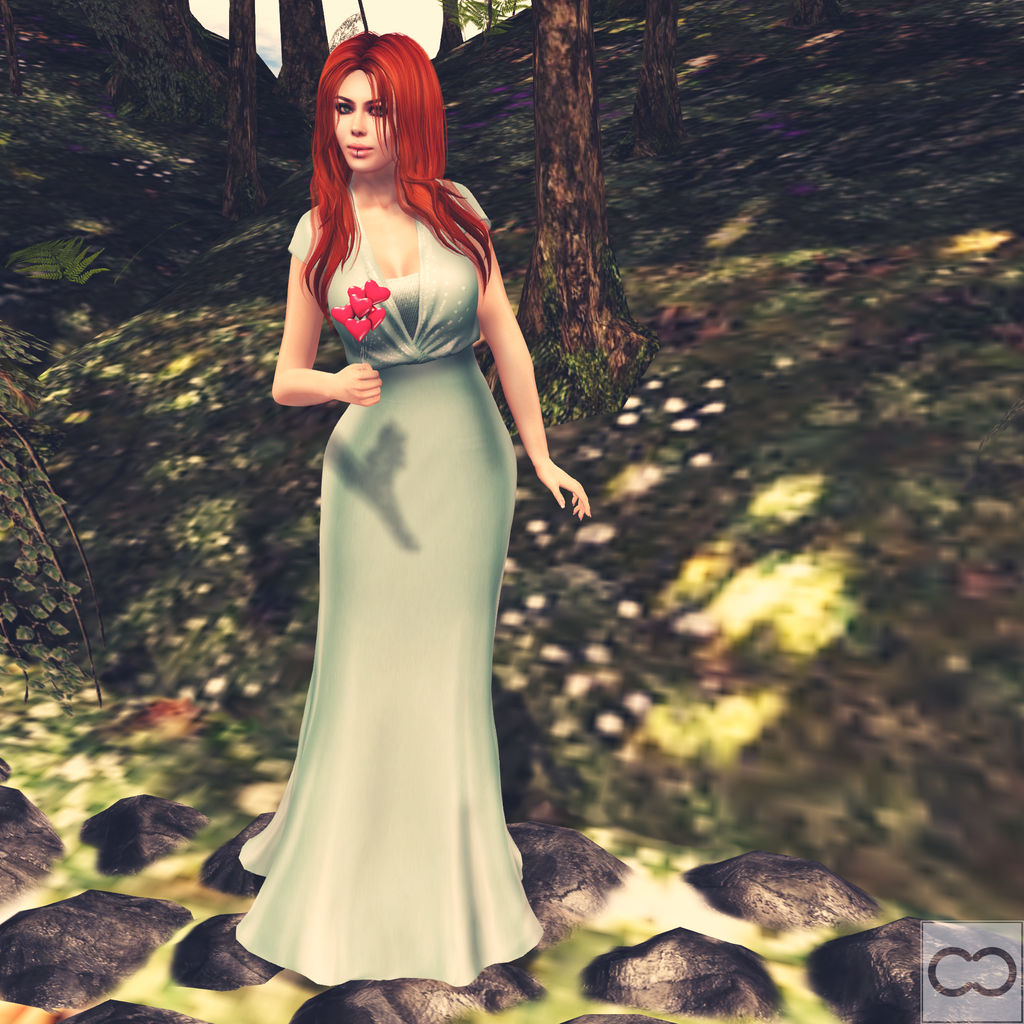 I like how it looks like a shrug over a dress but it's actually all one piece with delicate sequins over the 'shrug' part of the dress. I went for the Pistachio because I can't resist green but the red is stunning and very Valentine's.
The hair is both pictures is from Mina. It's the Daisy style and you can also find it at the Love Is In The Air Fair while you're over there grabbing your other loved up goodies. It comes in all her usual colour packs and includes busty versions for you well endowed ladies!
If you're wondering about the little heart balloons then they are something else you can nab while at the fair. They are the Sweetheart Sweetheart Balloons Decor pack from What Next. There is also a pack available with poses that temp rez ballons for each individual pose.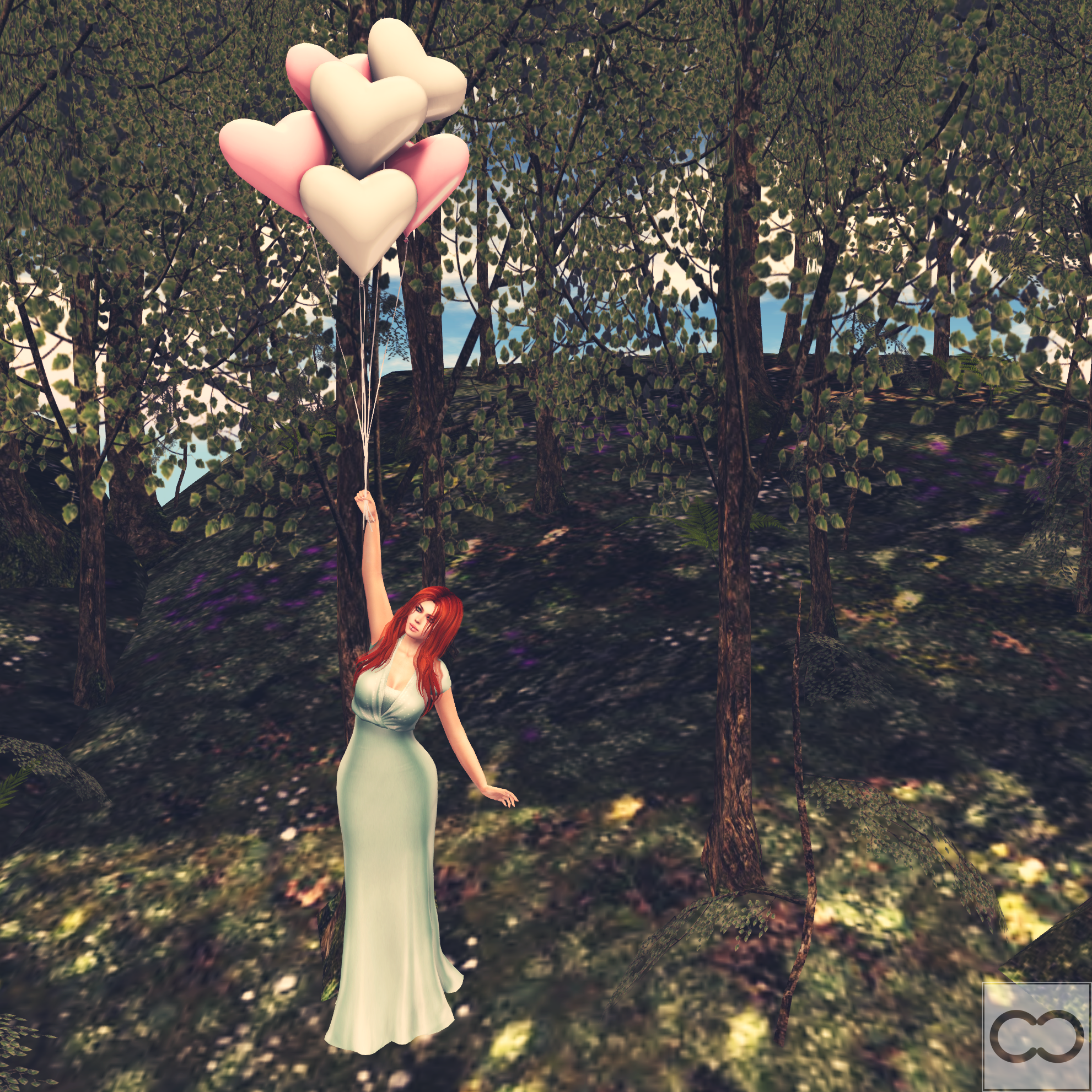 You can float away with some pretty heart balloons. The above picture is the Love Is In The Air Balloons Pose Prop with the temp rez ballons included in it. The balloons in the other pictures are from the decor pack.
Happy Shopping!
Pic 1:
*Dress -
Baiastice
- Karin Dress - Pink @
Love Is In The Air Fair
*Hair -
Mina
- Daisy - Dark Reds Pack @
Love Is In The Air Fair
Skin -
League
- Erin Pale - Feline
Eyes -
IKON
- Hope Eyes - Moor
Eyelashes -
Mon Cheri
- Falsies Eyelash
Hands -
SLink
- Avatar Enhancement Mesh Hands - Fist (with League appliers)
Pose -
What Next
- Love Is In The Air Balloons Pose Prop (also used in pic 3) @
Love Is In The Air Fair
(Balloons used are from the Sweetheart Balloons Decor pack and not from the pose prop)
Pic 2 & 3
Dress -
Zaara
- Amira Gown - Pistachio @
Love Is In The Air Fair
*Hair -
Mina
- Daisy - Dark Reds Pack @
Love Is In The Air Fair
Skin -
League
- Erin Pale - Feline
Eyes -
IKON
- Hope Eyes - Moor
Eyelashes -
Mon Cheri
- Falsies Eyelash
Hands -
SLink
- Avatar Enhancement Mesh Hands - Fist (with League appliers)
*Pose -
Elephante Poses
- Lucy - #1 (only used in pic 2)
Balloons -
What Next
- Sweetheart Balloons Decor Pack @
Love Is In The Air Fair