December is a busy month but our regular monthly events are still running so don't forget to pop down to places like FaMESHed to get your monthly fix from your favourite designers.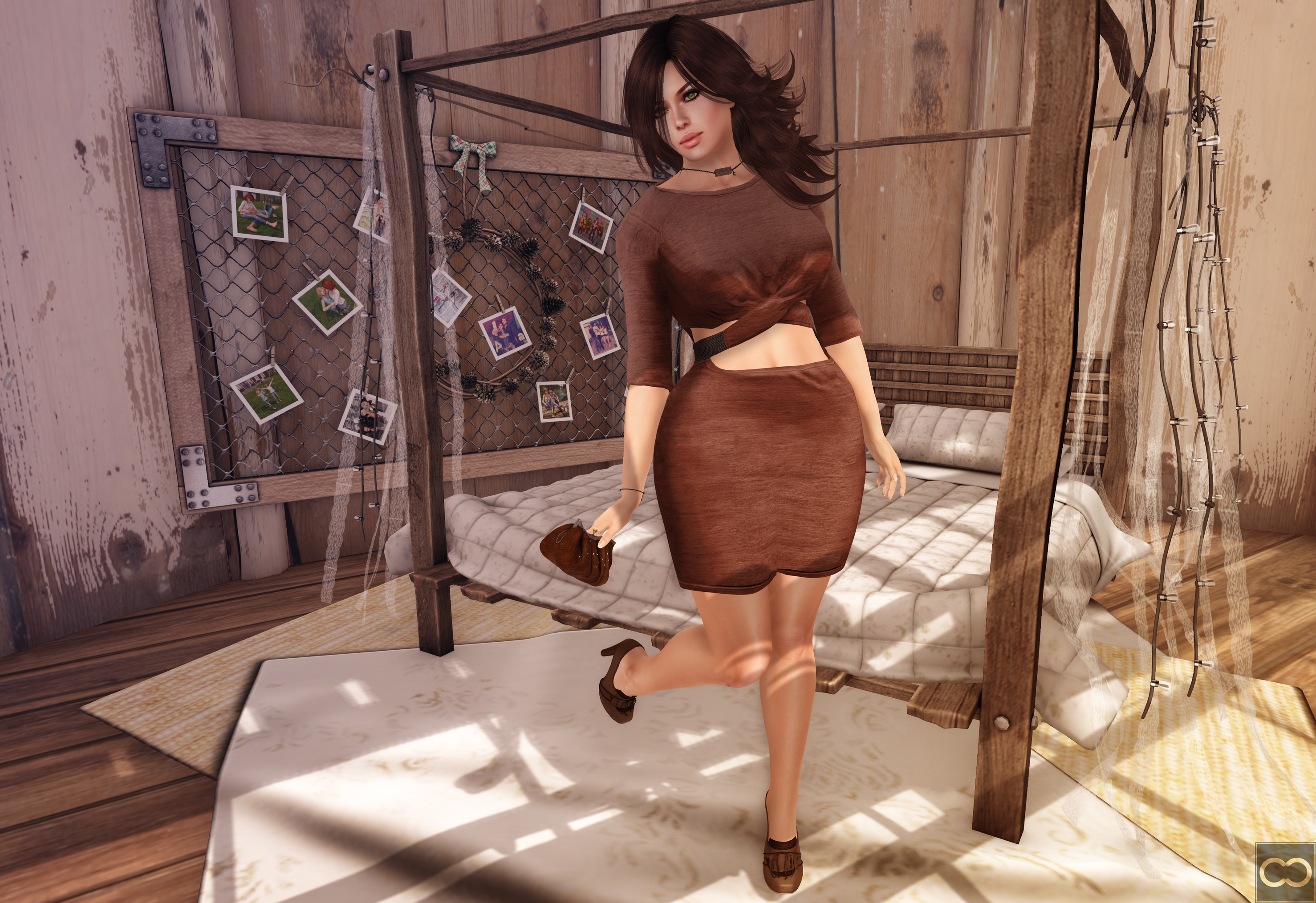 The Jersey Wrap Dress is a brand new release from Fishy Strawberry. It comes in six colours and each colour includes all five Standard Sizes and fitmesh for Belleza Isis/Frey, SLink Physique/Hourglass and Maitreya Lara. This is the Bronze colour which is a delicious, warm, rich brown and these would make great dresses for the party season, especially the red!
Baiastice have released the gorgeous North Pumps at FaMESHed too. You have the option of grabbing these in suede or leather, each fabric having 10 colour options to choose from. They are made the fit the Belleza, Maitreay, SLink, The Mesh Project and MyFeet in the high versions of each foot.
je suis... is back (after a bit of a long break) and their big release for their return is the De Retour Clutch. It comes in nine colour packs, each pack has five tones of that colour included on a hud that also allows you to switch up the colours of the diamonds too. You get both left and right hand attachments or a version that includes a carry pose too.
Merry Christmas, Happy Holidays and Happy Shopping!
*Dress -
Fishy Strawberry
- Jersey Wrap Dress - Bronze @
FaMESHed
*Shoes -
Baiastice
- North Pumps - Leather Brown @
FaMESHed
*Bag -
je suis...
- De Retour Clutch - Browns Pack
*Necklace -
Ama
. - The Cyclic Necklace - Black
*Hair -
Mina
- Grace - Essentials Pack
Skin -
League
- Erin Pale - Feline
Eyes -
Ikon
- Triumph Eyes - Moor
Eyelashes -
Mon Cheri
- Falsies Eyelash
Body -
Maitreya
- Lara - Includes Hands & Feet (with League appliers)
*Pose -
An Lar Poses
- The Glory Series - Two @
We Love Role Play
*Bed -
Cheeky Pea
- Rustic Romance Bed
*Rugs -
Cheeky Pea
- Delilah Earth Rugs
*Frame -
Cheeky Pea
- Wire Pinecone Wreath Frame - Christmas Neutral
Building -
Scarlet Creative
- Princess Jezibell Snug