So we're moving into the final stretch for this round of 20Twenty. Each store will have their item out until December 9th so make sure you don't miss out on that 20% discount!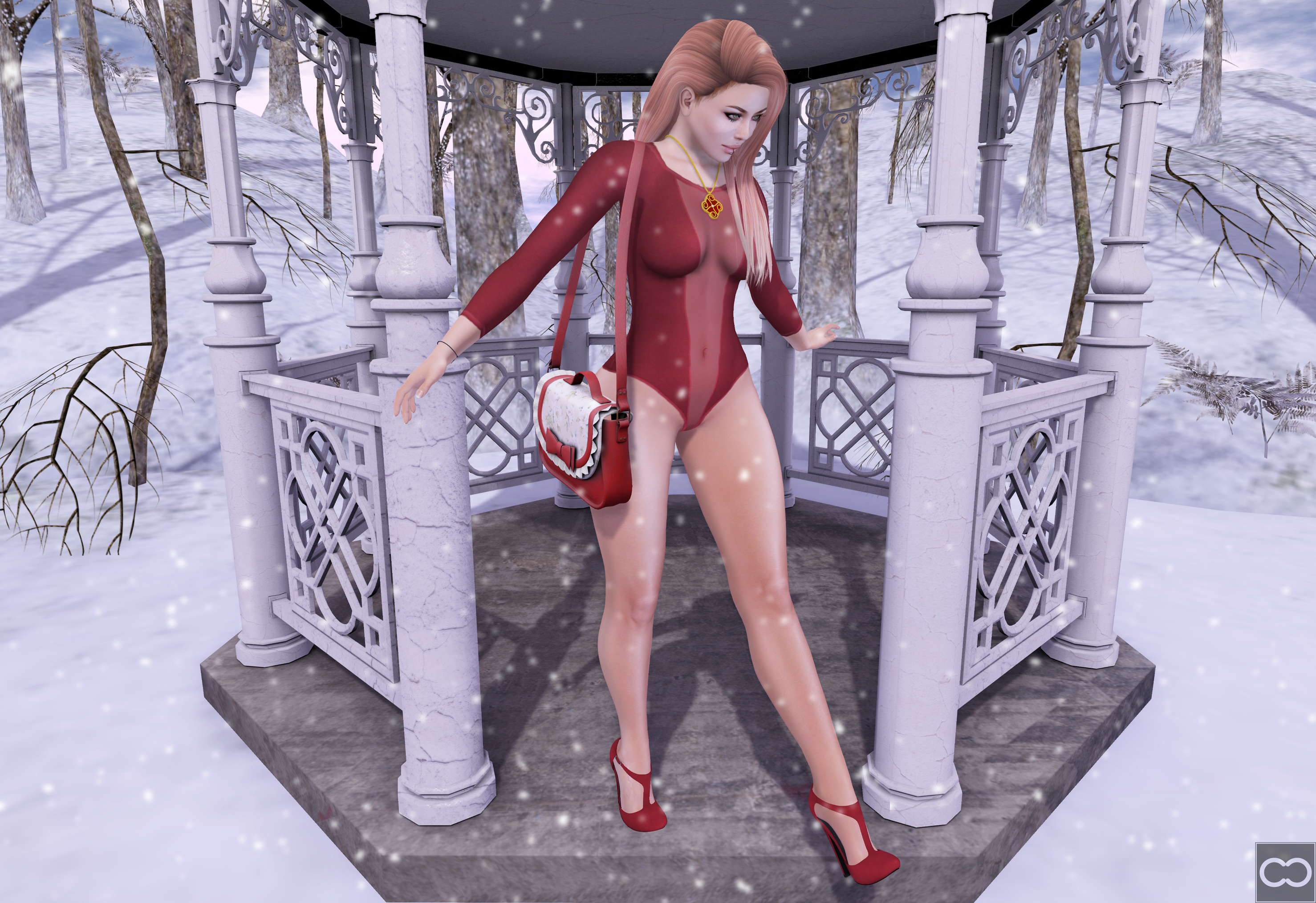 Luxuria have released their Luna Bodysuit in 5 lovely jewel colours. Each colour comes with system layers and appliers for SLink, Omega and Maitreya. I love the rich tones on these colours, especially around this time of year.
The Emee necklace is from Oxide and you get all three metal colours in the pack. It also includes a menu that allows you to switch between four different colours of the inner stone of the necklace.
Bounce on over to ChiMia and throw a few lindens at the Bowtiful Bag Gacha. It's only 40L per play during the event and there are no rares so you have an equal chance to get every gorgeous colour bag there is. There are nine in there and honestly these would make adorable little Christmas gifts for the ladies in your life!
Happy Shopping!
Pic 1:
*Bodysuit -
Luxuria
- Luna Bodysuit - Chilli Red - For
20Twenty
*Necklace -
Oxide
- Emee Necklace - Gold - For
20Twenty
*Bag -
ChiMia
- Bowtiful Bag - Red - For
20Twenty
*Hair -
Elikatira
- Elodie - Exclusives Pack
Skin -
League
- Erin Pale - Feline
Eyes -
Ikon
- Triumph Eyes - Moor
Eyelashes -
Mon Cheri
- Falsies Eyelash
Ears -
CheerNo
- Human Ears - Tragus
Body -
Maitreya
- Lara Mesh Body - Includes Hands & Feet (with League appliers)
*Pose -
Lalochezia Poses
- After The Storm - 3 -
For 20Twenty
H&G Item:
*Gazebo -
Dysfunctionality
- Ornamental Gazebo