20Twenty is heading into it's 3rd round and you've got 20 new designers with 20% off! It's time to grab those bargains before they go back to full price.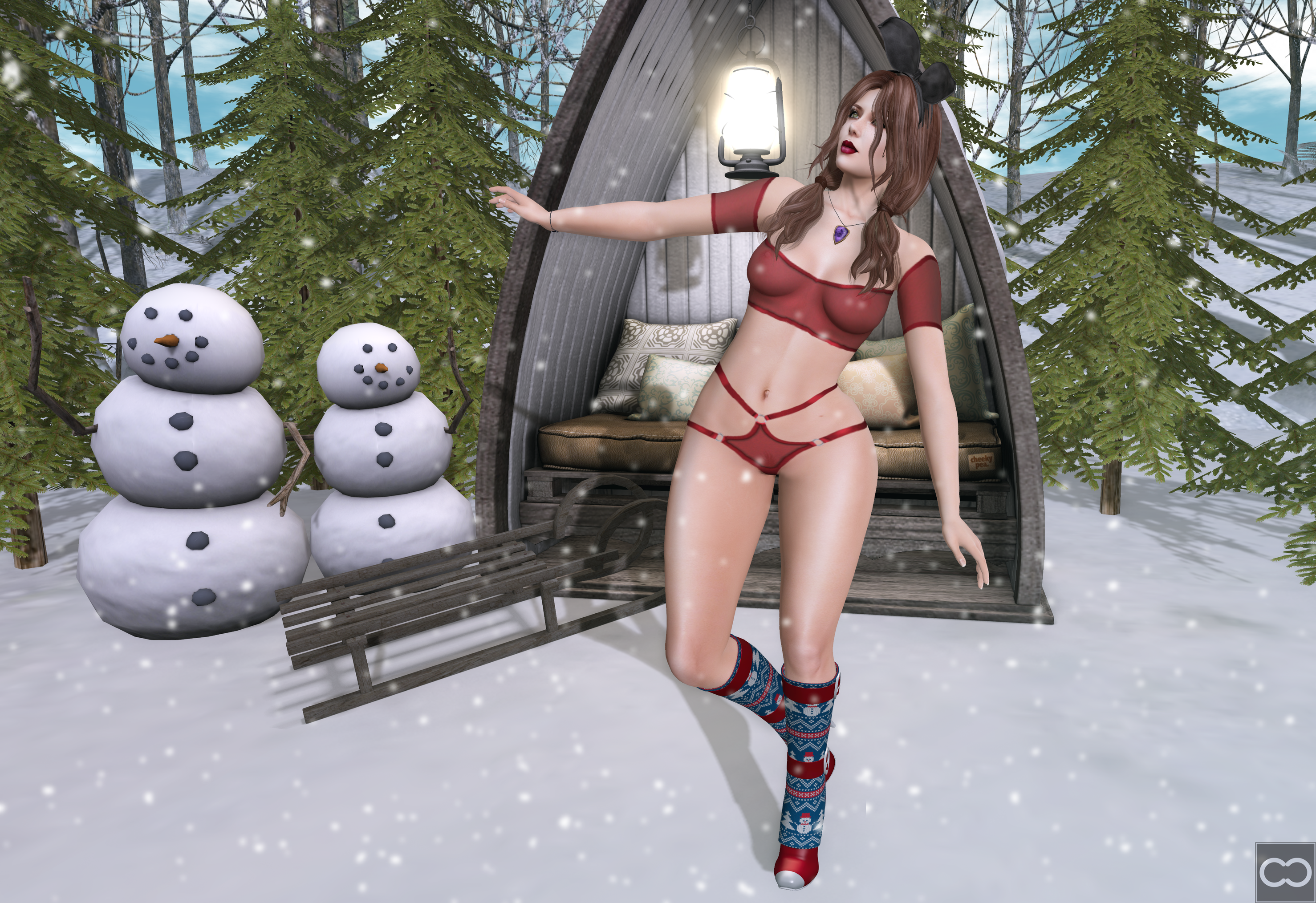 You can get this gorgeous Ophella Lingerie from Luxuria. It comes in 5 different colours and each one includes system layers and appliers for SLink, Maitreya and Omega. I love the straps on this and how it's just a little bit sheer. Very sexy.
The Avery In Winter Boots you can grab by hopping over to Dilly Dolls. These are the red version but you can also get green and white. They're only 60L a pair and are resizable so they should fit any leg, mesh or system, with a little adjusting.
The big Bow Headband is the offering from Winged for 20Twenty. You have a choice of 7 different colours and you can resize to fit any size or shape head.
Merry Christmas, Happy Holidays and Happy Shopping!
*Lingerie -
Luxuria
- Ophella - Red
~For 20Twenty
*Boots -
Dilly Dolls
- Avery In Winter Boots - Red
~For 20Twenty
*Necklace -
Ama
. - Madina Necklace - Violet (advent gift)
*Headband -
Winged
- Bow Headband - Black
~For 20Twenty
*Hair -
Mina
- Polly - Light Browns Pack @
Hairology
*Lipstick -
Senzafine
- Endless Lip Colours - Desire
~For 20Twenty
Skin -
League
- Erin Pale - Bronze
Eyes -
Ikon
- Triumph Eyes - Moor
Eyelashes -
Mon Cheri
- Falsies Eyelash
Body -
Maitreya
- Lara - Includes Hands & Feet (with League appliers)
*Pose -
Elephante Poses
- Holly - #1
~For 20Twenty
H&G Items:
*Bench -
Cheeky Pea
- Boat Canopy With Snow
*Sleigh -
ChiMia
- Winter Sled - Dark
~For 20Twenty
*Trees -
Dysfunctionality
- Fluffy Pine
~For 20Twenty
*Snowmen -
Dysfunctionality
- Pair Of Waving Snowmen