The Chapter 4 is always full of bargains and this round is no different.
However I decided to be a little bit naughty :P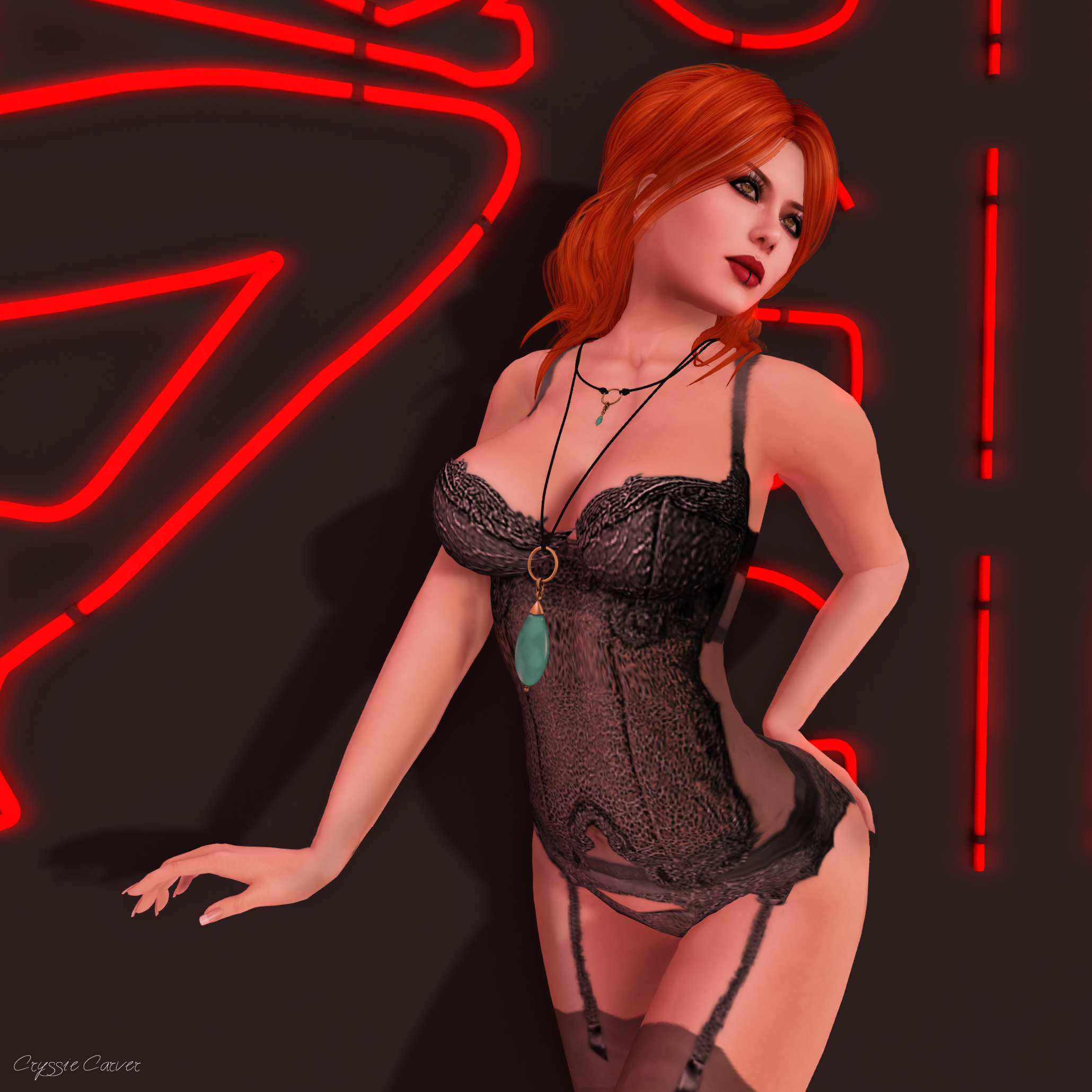 When I got these neon signs from Seven Emporium I couldn't resist getting all sexy in my brand new Magnetic Lingerie from Fishy Strawberry
Little Miss Not So Innocent
The hair is also a release at The Chapter Four. The Ilse style from Mina. I'm really digging Mina hair recently and she always has such great prices at the events she takes part in.
Since you've seen Little Miss Not So Innocent it's only fair you get to see Little Miss Innocent.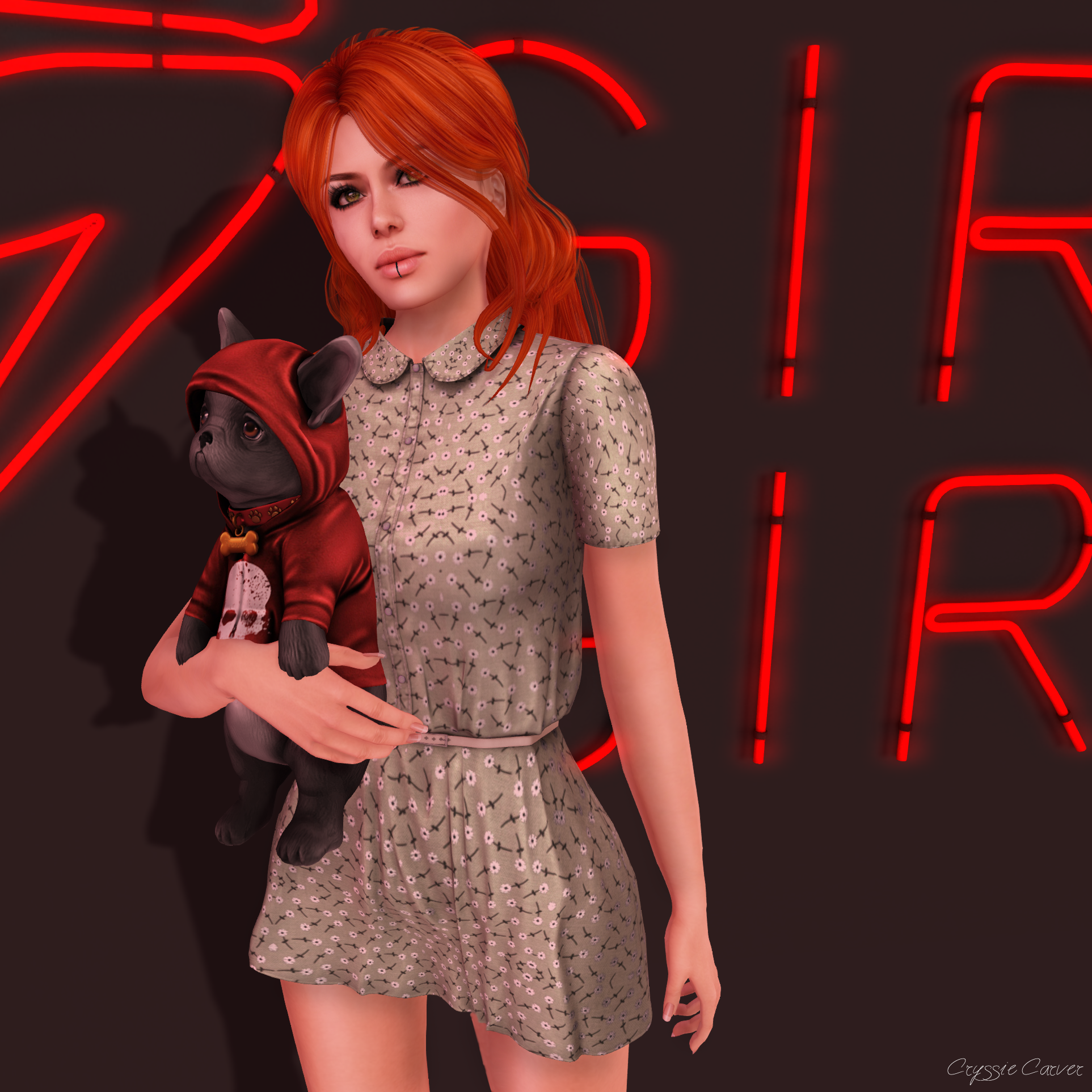 Oh so innocent!
The dress the Wyeth Dress from Deadwool and the adorable little puppy is from Alchemy. I managed to grab the one with the red hoodie but there are lots of other colours available.
I was lucky enough to get the white rare shoes from the Junbug gatcha.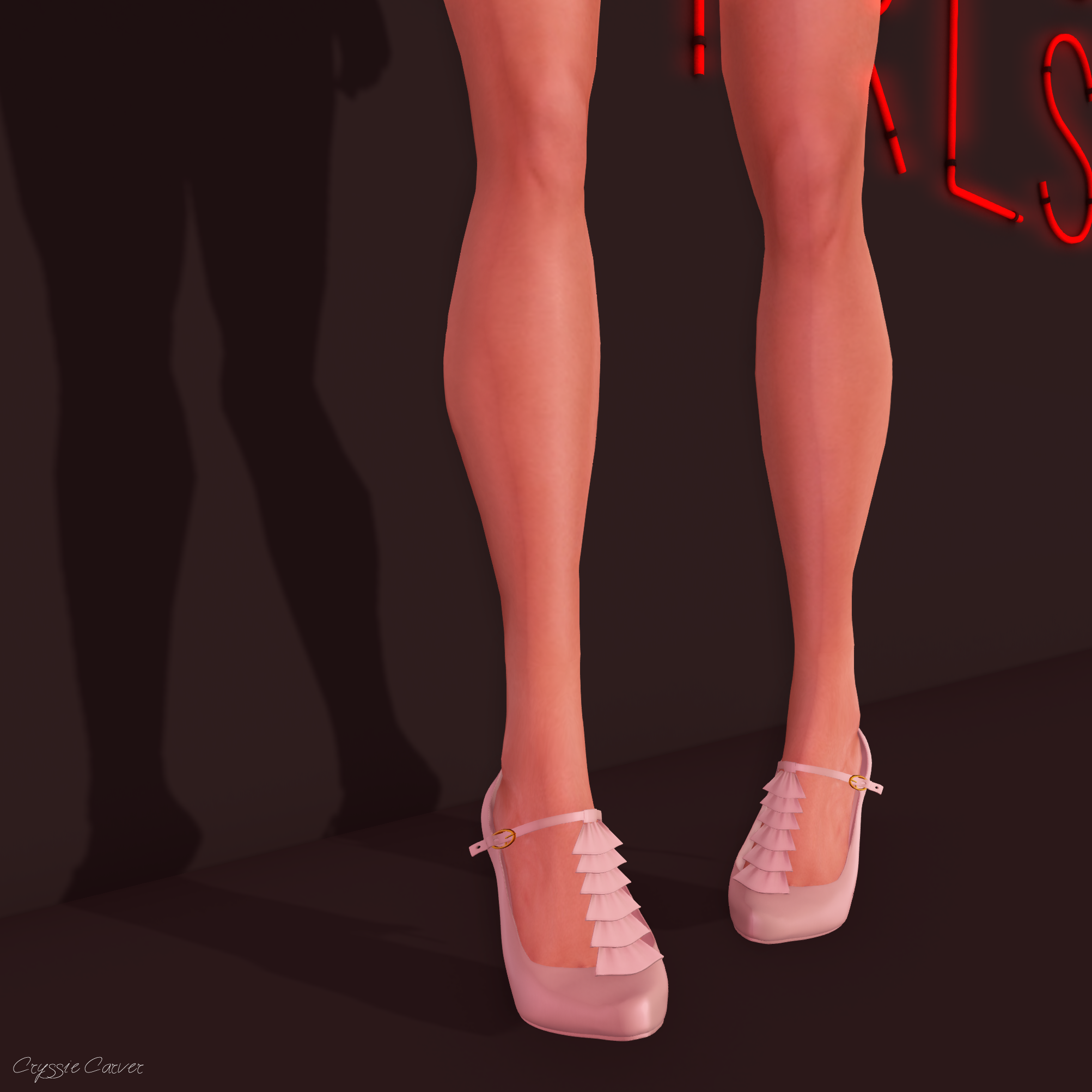 I'm never that lucky, but I guess the gatcha gods took pity on me! LOL
They add to my innocent look right?
There's so much more at The Chapter four (hey that rhymes) so go check it out.
Happy Shopping!
Pic 1:
Lingerie -
Fishy Strawberry
- Magnetic - Black @
The Chapter Four
Necklace -
Maxi Gossamer
- Jade's Shanghai Teardrop - Long (group gift)
Hair -
Mina
- Llse - Dark Red Pack @
The Chapter Four
Skin -
League
- Erin Pale - Feline (with Erin lipstick 05)
Hands -
SLink
- Mesh Hands - Casual (with League appliers)
Breasts -
Lush
- Mesh Breasts - V.1.4
Pose -
Ploom
- PNUP 2 - 1
Pic 2 & 3
Dress -
Deadwool
- Wyeth Dress - Green @
The Chapter Four
Shoes -
Junbug
- Mademoiselle Pumps - White RARE @
The Chapter Four
Dog -
Alchemy
- Doge French Bulldog - Hoodie Red @
The Chapter Four
Hair -
Mina
- Llse - Dark Red Pack @
The Chapter Four
Skin -
League
- Erin Pale - Feline (with Erin lipstick 05)
Hands -
SLink
- Mesh Hands - Casual (with League appliers)
Pose -
Le Poppycock
- Restless Soul Female - Somewhere Else (arm altered by dog) @
The Chapter Four
Neon Signs:
Woman -
Seven Emporium
- Dancer Neon
Girls, Girls, Girls -
Seven Emporium
- GirlsGirlsGirls Neon