Ama. has some pretties out for the Femboy Fashion Sales. It's a pretty little harness and silks set that is available for both men and women in all the usual standard sizes.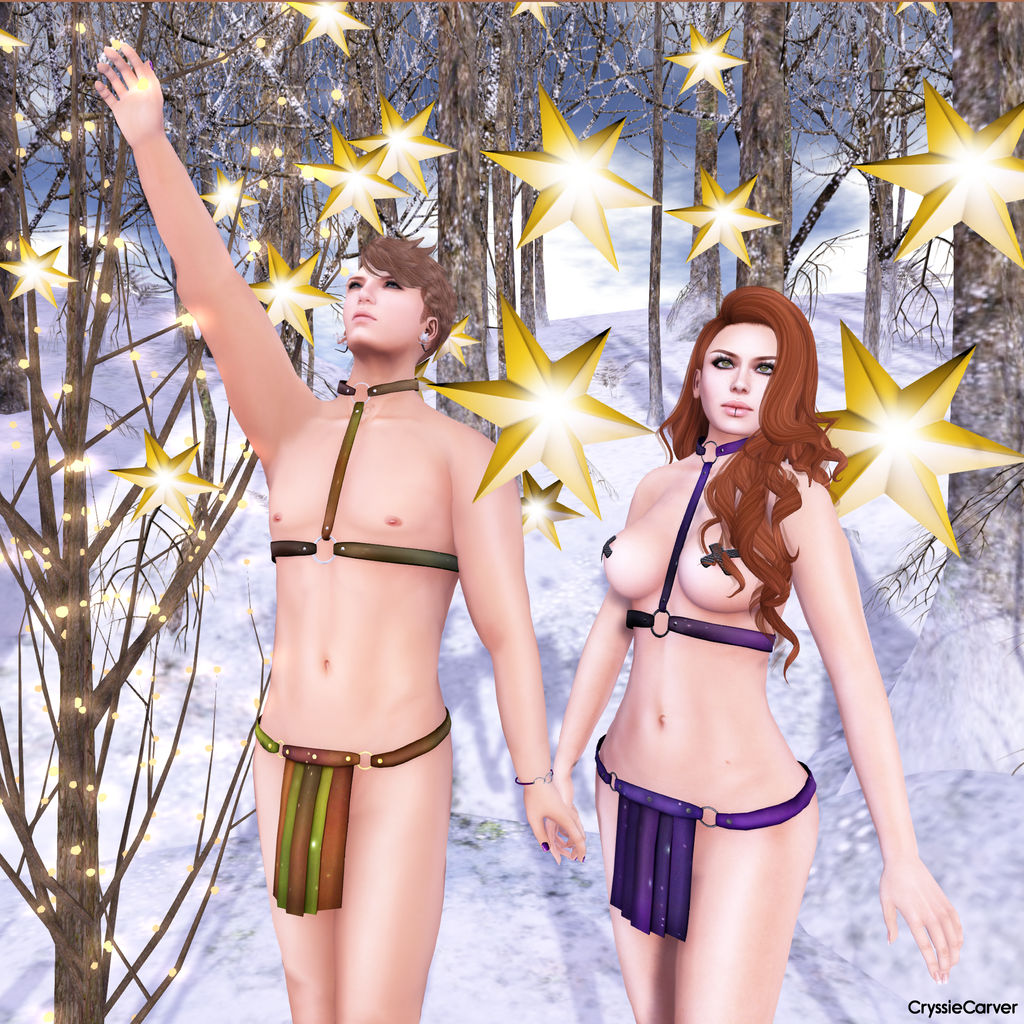 They are 99L each and come in three lovely nebula themed colours. You've only got until the end of 26th November to grab these at this awesome discount price before they sneak back up to full price. Go try a demo and check it out!
Happy Shopping!
Amadeo:
Silks -
Ama
. - Made Of Stars - Autumnal
Hair -
Mina
- Bas - Browns Pack
Skin -
Pink Fuel
- Ash - Peach
Eyes -
Ikon
- Hope - Denim
Hands -
SLink
- Avatar Enhancement Mesh Hands Male - Relaxed (with League appliers)
Cryssie:
Silks.
Ama
. - Made of Stars - Violacious
Hair -
Truth
- Aida - Gingers Pack
Skin -
League
- Erin Pale - Feline
Eyes -
Ikon
- Spectral Eyes - Moor
Eyelashes -
Mon Cheri
- Falsies Eyelash
Hands -
SLink
- Avatar Enhancement Mesh Hands - Casual (with League appliers)
Poses -
Elephante Poses
- Written In The Stars @
The Fantasy Collective