So I'm pretty new to No21 and this is the first time I've shopped the event. The concept is it opens on the 21st of the month, has 21 designers and lasts for 21 days.
That means you have just over a week before the event ends on the 11th October (might be the 12th but to be on the safe side just go now! lol)
If you're new to No21, like me, then hopefully you'll spot something you like. The Celeste Dress from Teefy caught my eye.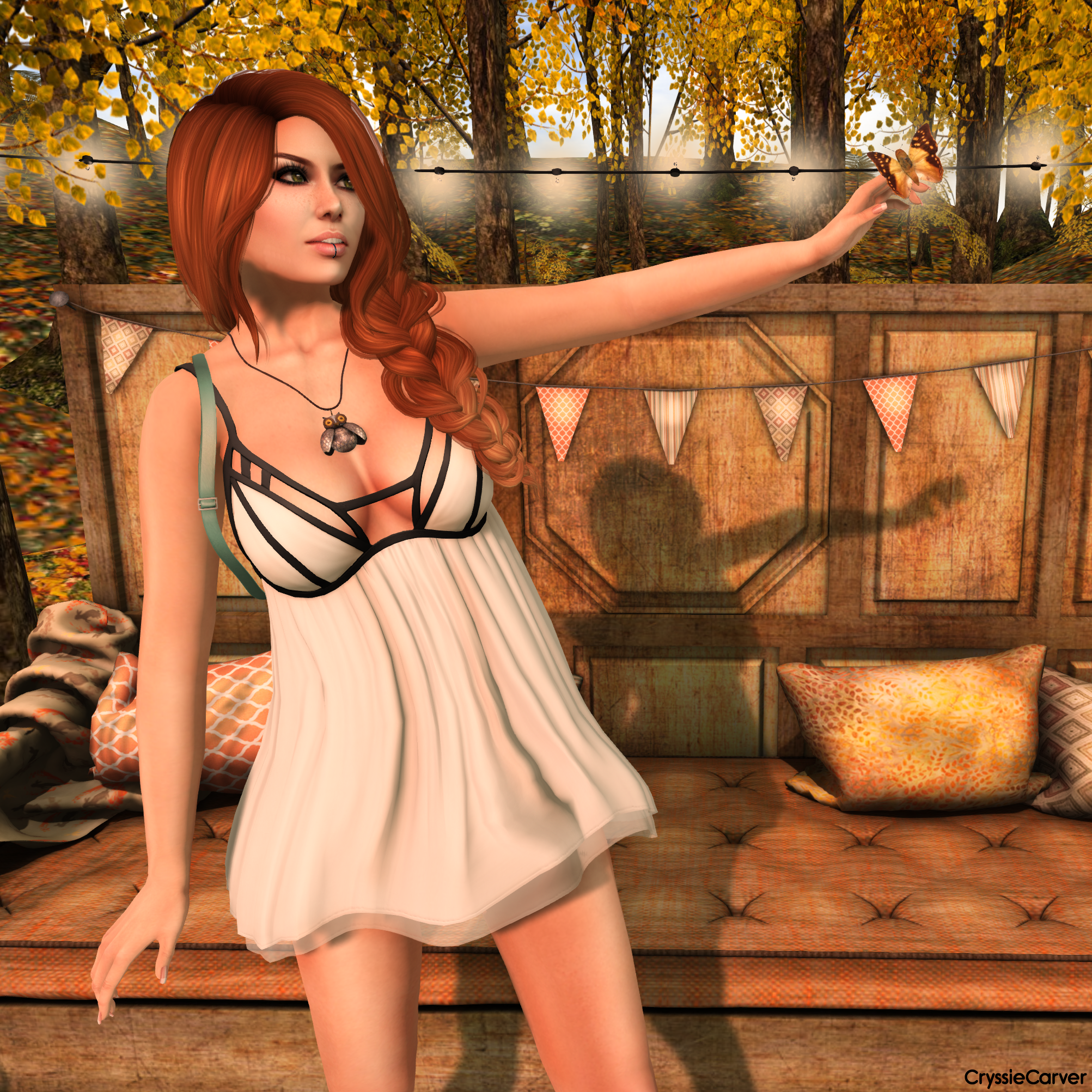 I love that the straps and the detailing around the bust is in a different colour. I went with the classic colour but there are also options where the straps are the same colour as the dress. Obviously go with what takes your fancy.
That little green strap poking out there belongs to the Bearnotes Backpack from Miseria.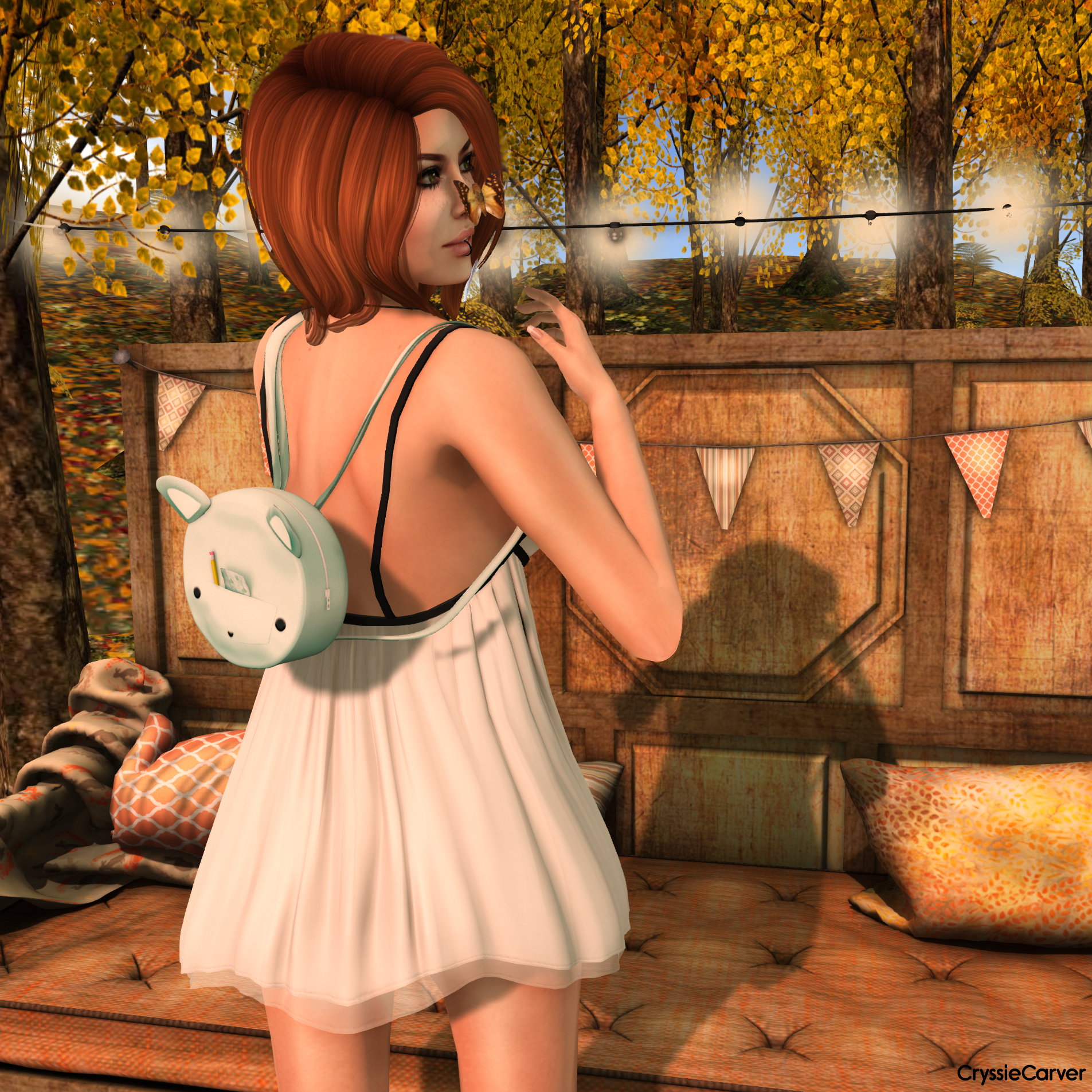 How cute is that? It's all in the gatcha and I ended up with the Leafy colour. I was happy with that colour because it was the one I wanted. Lucky me! I often find backpack style backs don't really fit my avatar well but this one fitted lovely and over the top of the clothes I was wearing.
The stunning furniture hiding in the background there is from Cheeky Pea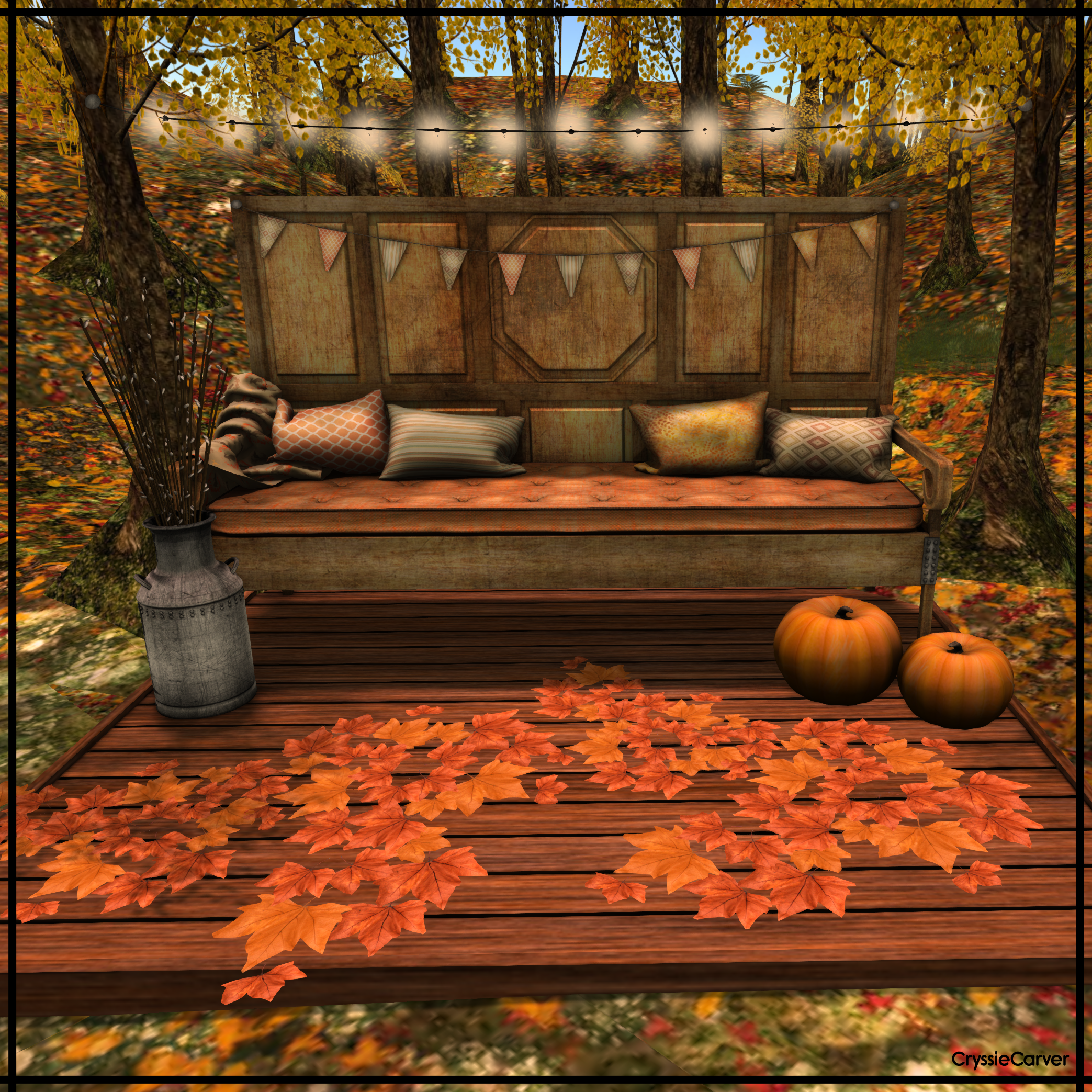 The Chloe Autumn Set can also be found at No21. What I really liked about this, aside from the lovely autumnal tones, is that this set would work inside or outside. I like versatility and this definitely has it.
Go check out the event before it closes!
Happy Shopping!
Dress -
Teefy
- Celeste Dress - Classic @
No21
*Necklace -
Velvet Whip
- Coquette Necklace - Silver
Bag -
Miseria
- Bearnotes Backpack - Leafy @
No21
Hair -
Truth
- Shae - Gingers Pack
Skin -
League
- Erin Pale - Feline
Eyes -
Ikon
- Spectral Eyes - Moor
Teeth -
Whatever
- Teeth 2.0 - Gem Piercing
Hands -
SLink
- Mesh Hands - Casual (with League appliers)
*Pic 1: Pose -
Elephante Poses
- Pompeii - #2 (Scribo Gift)
Pic 2: Pose -
Infiniti
- Atomic Age - 3
Butterfly - Baffle - Flutterby On Nose (Sorry, this store is now closed)
*Bench -
Cheeky Pea
- Chloe Autumn Set - Seat @
No21
*Milkcan -
Cheeky Pea
- Chloe Autumn Set - Milk Can Willows @
No21
*Pumpkins -
Cheeky Pea
- Chloe Autumn Set - Pumpkins @
No21
*Pennant (on back of bench) -
Cheeky Pea
- Chloe Autumn Set - Pennant String Garland @
No21
*Lights -
Cheeky Pea
- Chloe Autumn Set - Light Garland @
No21
Deck -
Lisp
- Bergamot Square Deck - Warm Oak
Leaves -
Serenity Style
- Autumn Leafs Ground
Trees -
Studio Skye
- Enchanted Woods V2