This round of the dressing room fusion has got you covered for all your wardrobe needs. Something for a party, something for a casual day and something to keep you warm.
If you're looking for a cute little cocktail dress then Le Primitif has the Valesk Halter Dress for your party needs.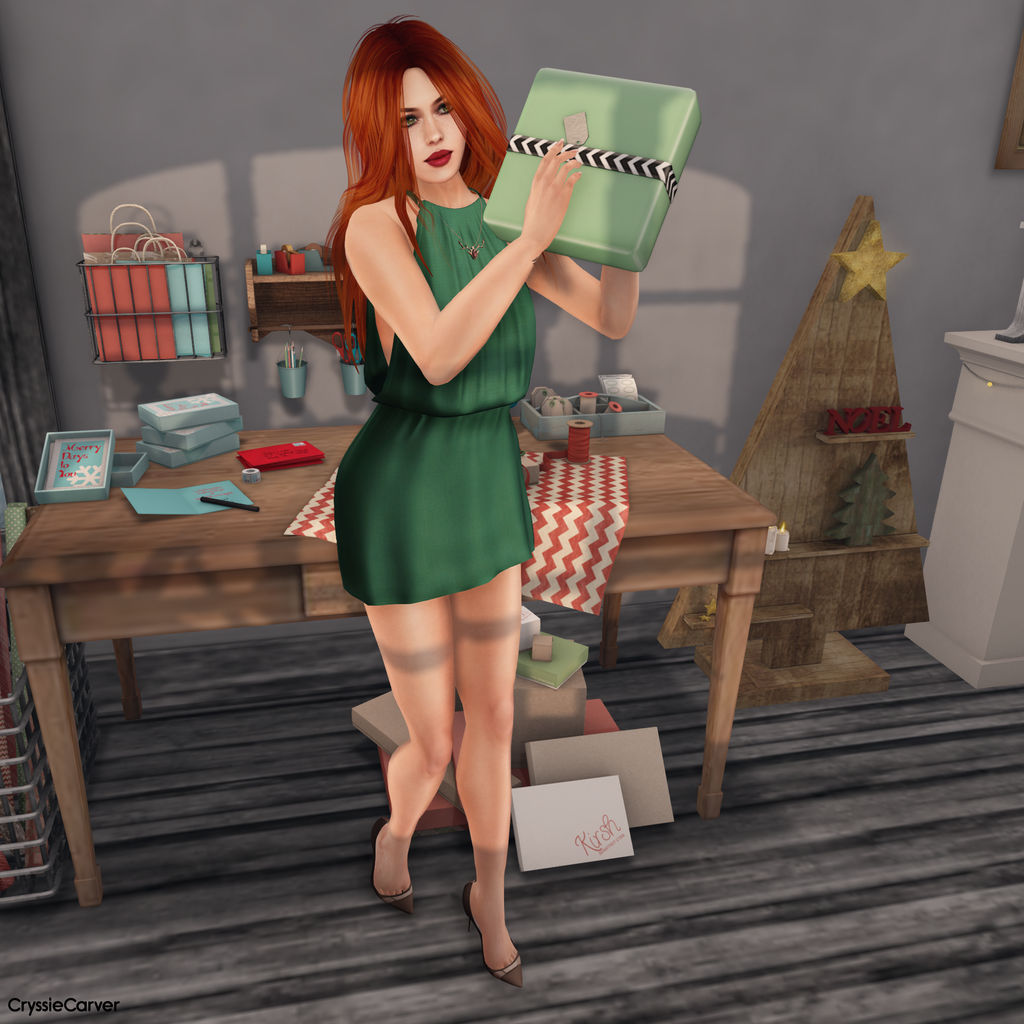 I went for the green colour but there are three other colours available if green isn't your thing. You can dress it up with some heels or easily dress it down with some cute boots and some cozy tights.
If you are looking for some heels to dress it up with then while you are at The Dressing Room Fusion you can grab the Ava pumps from Elysium.
To grab something more casual head over to the little spot Coquet has and you'll find the Ana Outfit.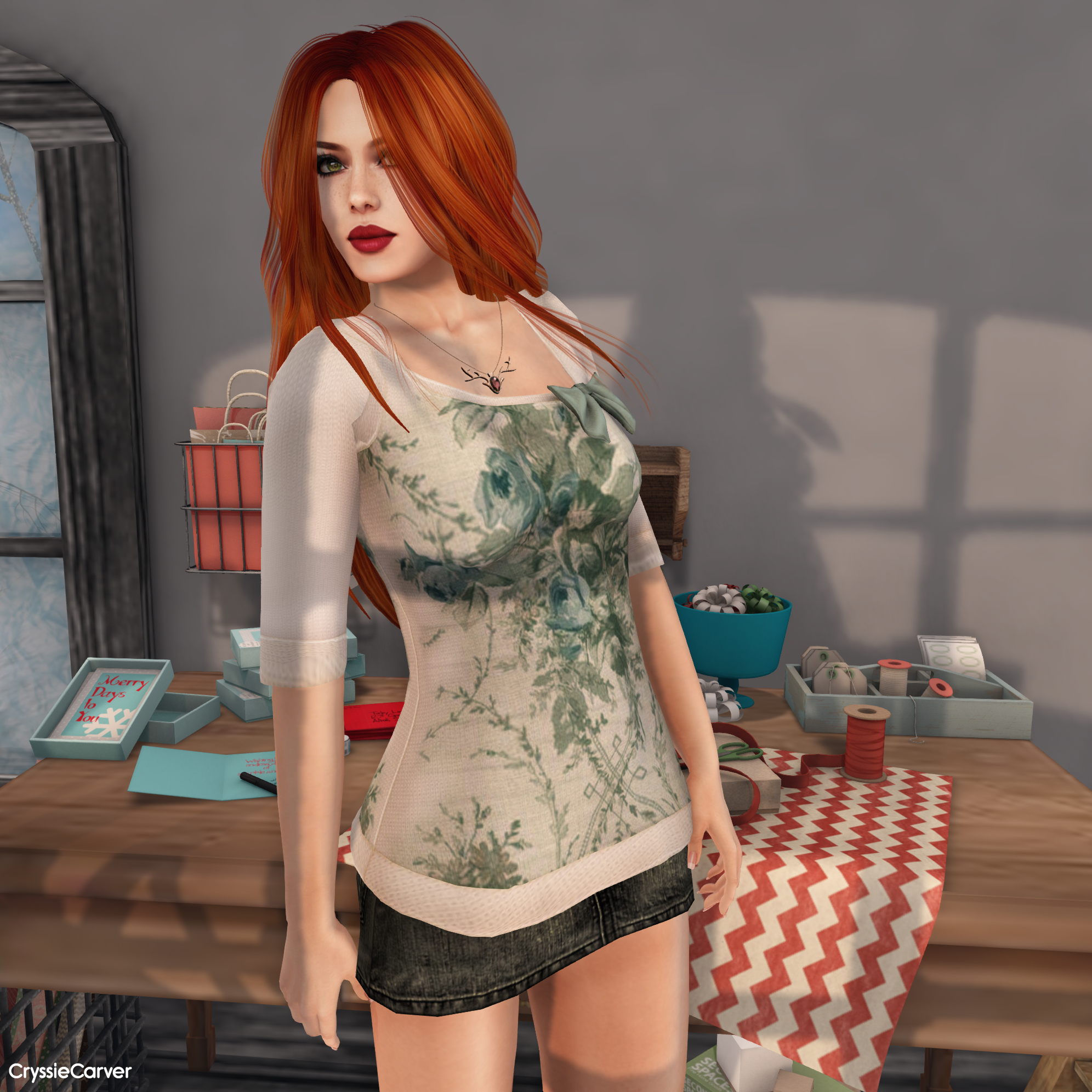 You have a choice of two colours and it comes as a complete outfit which I honestly love to when it comes to throwing on an outfit quickly. I don't have many with skirts so this is a welcome addition to my inventory. Throw on some comfy boots and you're all set to go!
Last up is the coziest vest you'll ever need and it's the Fureal Vest from Cynful & Lil'Lace.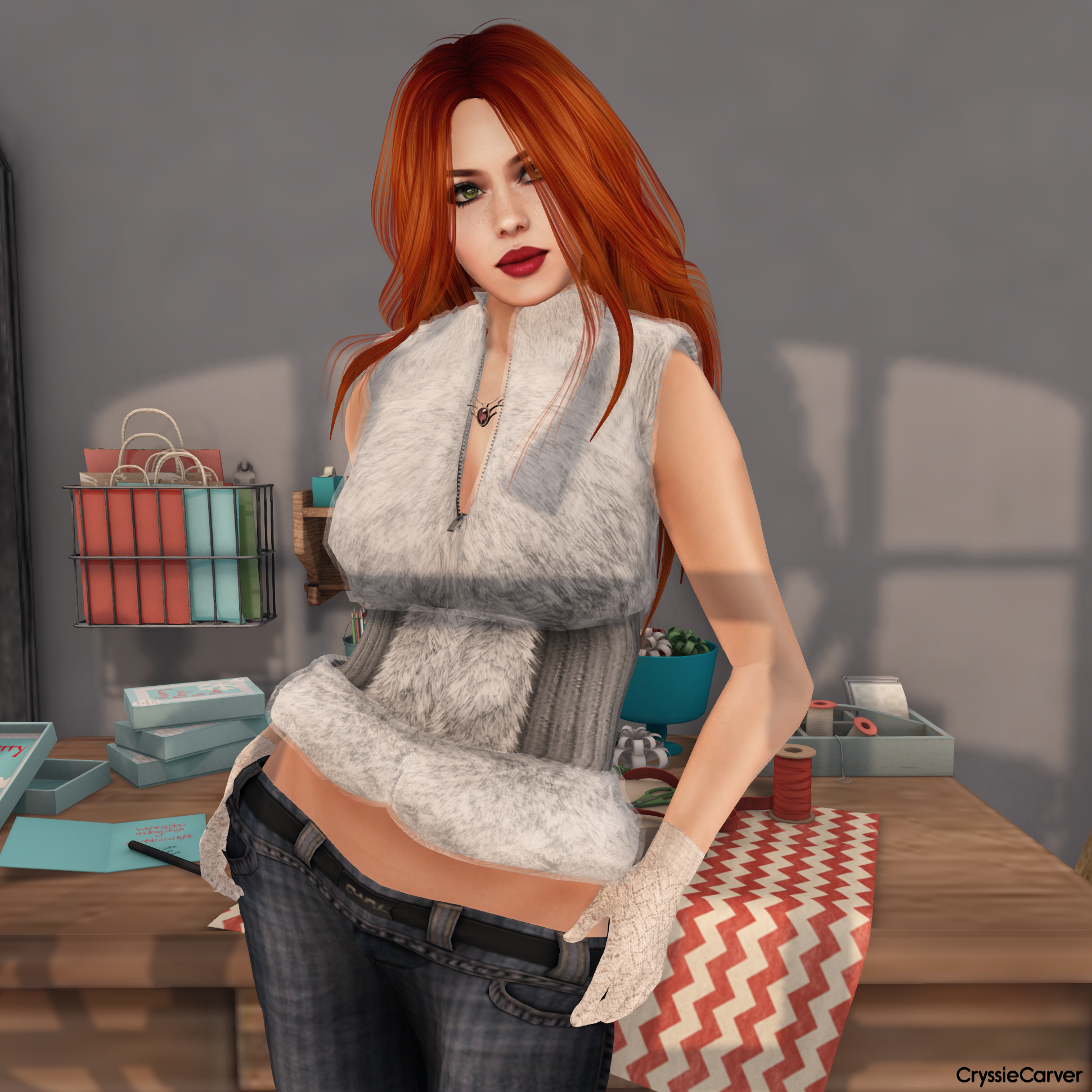 Whichever colour you buy you will end up with a hud that lets you change the ribbed fabric around the waist. The fur will always stay the colour you buy it. You have the option to change the colour of the metal on the zip and to toggle the extra 'furry' layer on and off. This is a great collaboration from two great creators.
The Knit Gloves you can nab from Izzie's. You get a pack with a bucket load of colours and it has glove layers and a SLink applier hud included for all your SLink hand wearers. These are super cute and much needed for the colder weather.
Happy Shopping!
Pic 1:
Dress -
Le Primitif
- Valesk Halter Dress - Emerald @
TDRF
Shoes -
Elysium
- Ava Pumps - Brown (require Slink medium feet) @
TDRF
Necklace -
Izzie's
- Reindeer Necklace (Gift)
Hair -
Mina
- Selenia - Dark Reds Pack @
The Arcade
Skin -
League
- Erin Pale - Feline (with Erin tintable lipstick)
Eyes -
Ikon
- Spectral Eyes - Moor
Eyelashes -
Mon Cheri
- Falsies Eyelash
Hands -
SLink
- Avatar Enhancement Mesh Hands - Casual (with League appliers)
Feet -
SLink
- Avatar Enhancement Mesh Feet - Medium (with League appliers)
Pose -
oOo Studio
- Gifted - Six
Present -
MudHoney
- Mint & Black Presents - Present 1 Mint
Pic 2:
Outfit -
Coquet
- Ana - Green @
TDRF
Necklace -
Izzie's
- Reindeer Necklace (Gift)
Hair -
Mina
- Selenia - Dark Reds Pack @
The Arcade
Skin -
League
- Erin Pale - Feline (with Erin tintable lipstick)
Eyes -
Ikon
- Spectral Eyes - Moor
Eyelashes -
Mon Cheri
- Falsies Eyelash
Hands -
SLink
- Avatar Enhancement Mesh Hands - Casual (with League appliers)
Pose -
Exposeur
- It's Casual - 1
Pic 3:
Vest -
Cynful
& Lil'Lace - Fureal Vest - White @
TDRF
Pants -
Cynful
- Skinny Jeans - Stripes Blue (with curvy upgrade used)
Gloves -
Izzie's
- Knit Gloves - Eggshell (Slink appliers included) @
TDRF
Necklace -
Izzie's
- Reindeer Necklace (Gift)
Hair -
Mina
- Selenia - Dark Reds Pack @
The Arcade
Skin -
League
- Erin Pale - Feline (with Erin tintable lipstick)
Eyes -
Ikon
- Spectral Eyes - Moor
Eyelashes -
Mon Cheri
- Falsies Eyelash
Hands -
SLink
- Avatar Enhancement Mesh Hands - Casual (with League appliers)
Pose -
Exposeur
- Call The Shots - 3