Merry Christmas to all my friends, family and readers. I hope you have a fantastic holiday season and a great 2015!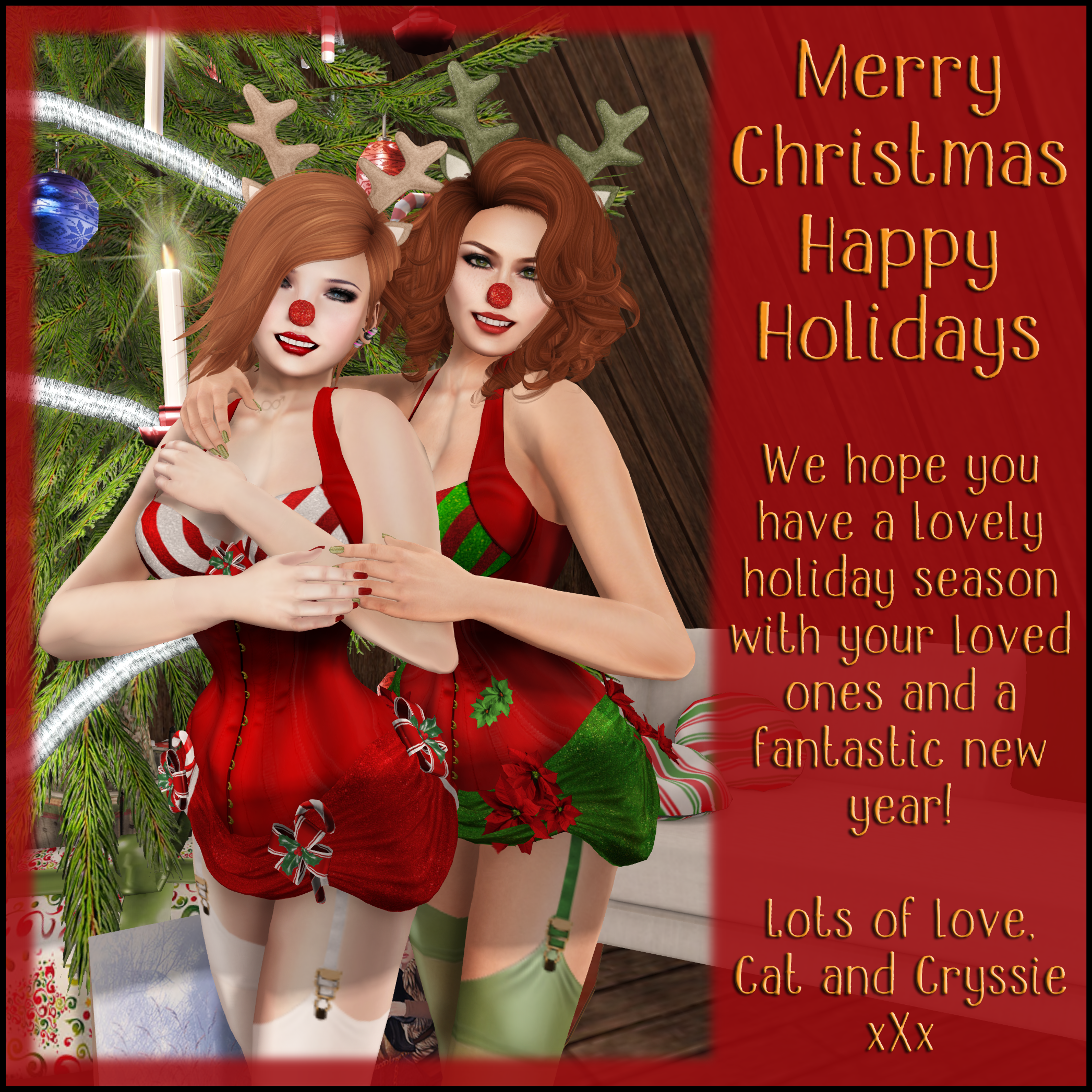 Because I can't resist sharing some goodies with you, you can grab this super waist synching sexy lingerie from Blacklace and dress up like naughty Christmas elves too.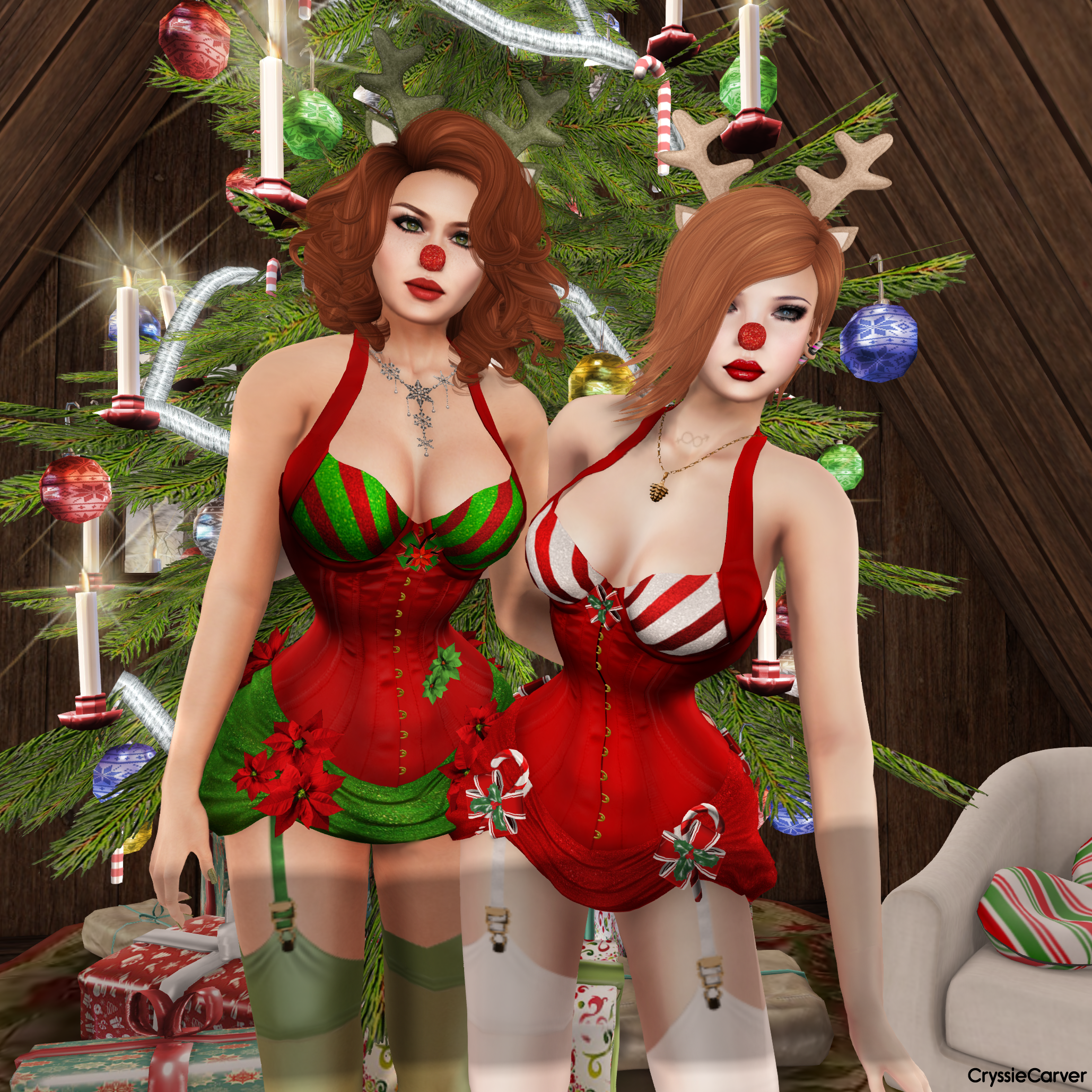 You get to choose between poinsettia and candy cane but both are awesome and equally Christmassy.
Happy Holidays everyone!
Cat:
Lingerie -
Blacklace
- Poison Love - Candy Cane & Holly
Necklace -
Izzie's
- Pinecone Necklace - Copper
Antlers & Nose -
Izzie's
- Reindeer Antlers & Rudolph's Sparkle Nose @
TDRF
Hair -
Truth
- Holly - Gingers Pack
Skin -
Pink Fuel
- Doll V2 - Crystal
Eyes -
Ikon
- Deadshine Eyes - Quicksilver (group gift)
Hands -
SLink
- Avatar Enhancement Mesh Hands - Casual (with Pink Fuel appliers)
Cryssie:
*Lingerie -
Blacklace
- Poison Love - Poinsettia
*Necklace -
EarthStones
- Snowfall Necklace @
The Liaison Collaborative
Antlers & Nose -
Izzie's
- Reindeer Antlers & Rudolph's Sparkle Nose @
TDRF
Hair -
Truth
- Vixen - Gingers Pack
Skin -
League
- Erin Pale - Feline (with Erin tintable lipstick)
Eyes -
Ikon
- Hope Eyes - Moor
Eyelashes -
Mon Cheri
- Falsies Eyelash
Hands -
SLink
- Avatar Enhancement Mesh Hands - Casual (with League appliers)
*Pose -
Bang
- Unsteady @
Frost
Furniture:
Tree -
LAQ Decor
- Christmas Tree - Classic
Snowman -
Sway's
- Snowman Stack Of Gift Boxes
Sofa -
Sway's
- Sweet Sofa - Candy Cane
Hut -
Haikei
- The Winter Cabin RARE @
Kustom9
Pose used in Christmas Card: (first pic)
*Pose -
Bang
- BFFE