Oneword is about to come to an end so I wanted to sneak in a couple of poses that are on offer before you miss out.
Both Bang and Rack Poses have released adorable couple poses for all your winter picture needs.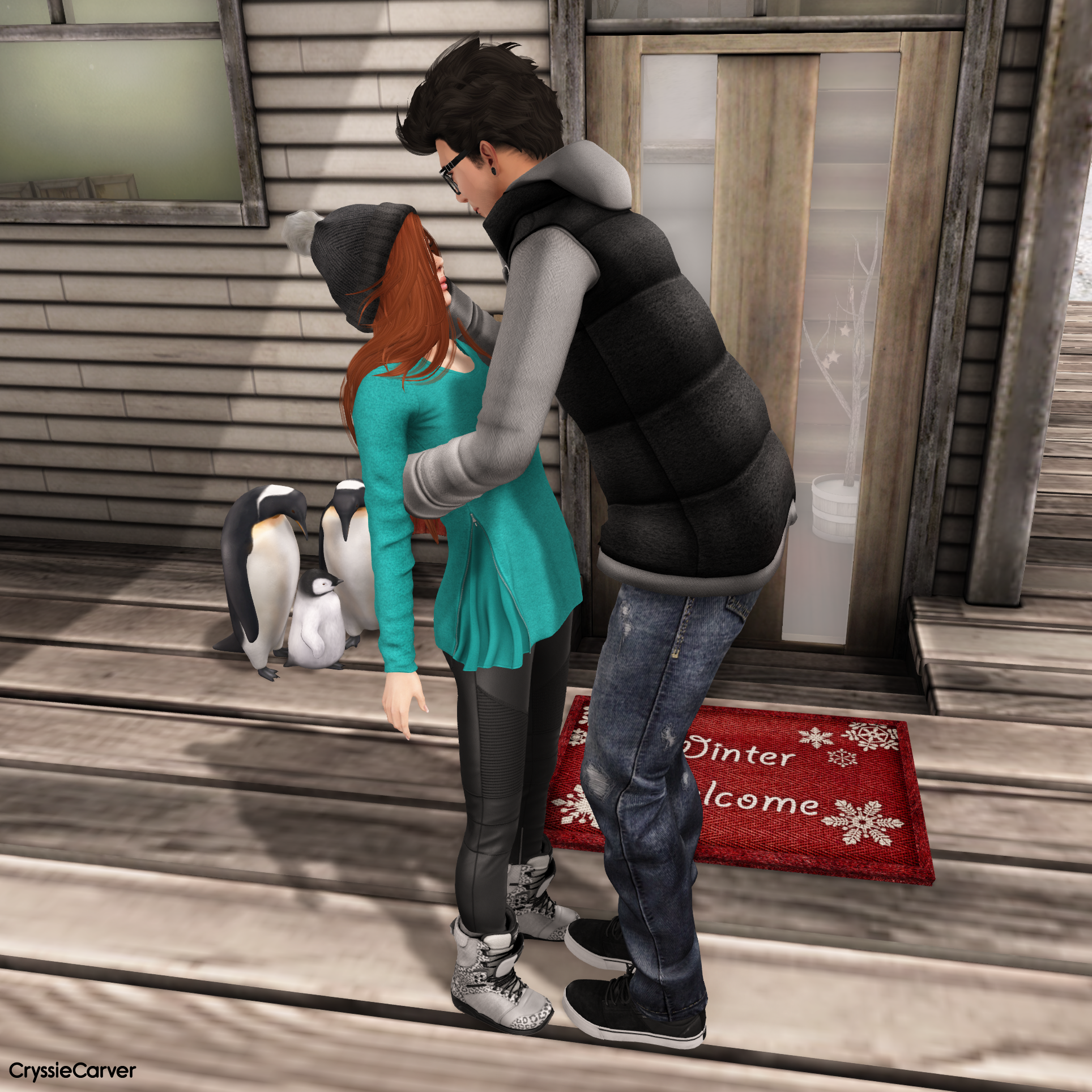 Bang have released As If A Dream. It will require pair of avatars with a decent height difference so I had to grab Valentine to pose with me. He's so bloody tall that he occasionally comes in handy!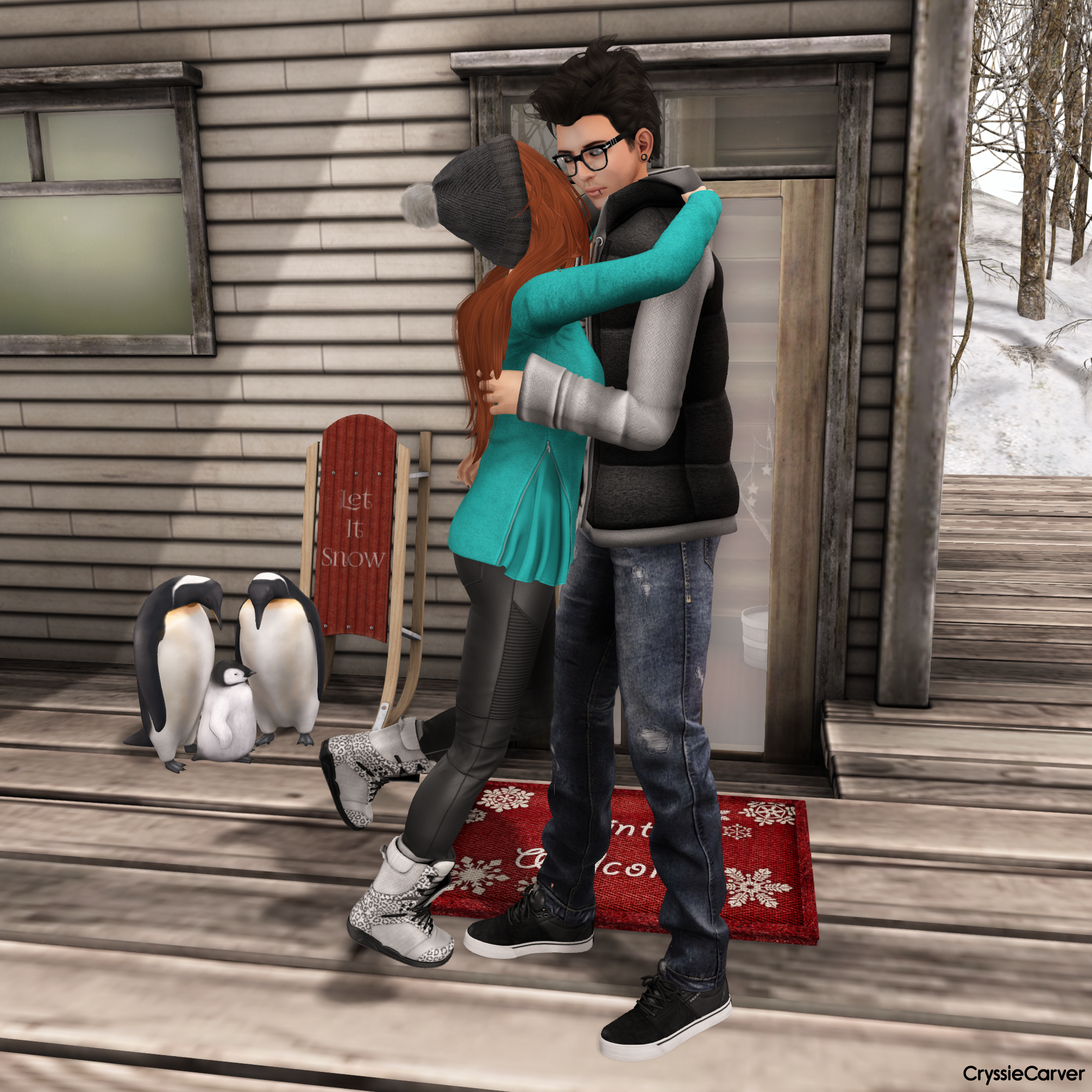 Rack Poses have released Dream. Again is a pose that works best with a decent height difference but also works with shorter avatars because the smaller of the two hangs off the larger.
Happy Shopping!
Cryssie:
Shirt -
Mutresse
- Malena Top - Colour Change Hud
Pants -
Mutresse
- Nikita Leggings - Colour Change Hud
Boots -
FLite
- A-Solo Snow Boots - Cheetah
Hair -
Truth
- Aspen - Gingers Pack (includes hat)
Skin-
League
- Erin Pale - Feline
Hands -
SLink
- Avatar Enhancement Mesh Hands - Casual (with League appliers)
Valentine:
Shirt -
Scars
- Down Vest - Black
Pants -
Bueno
- Lexicon Jeans - Stoned 5
Glasses -
Sorgo
- Swan - Black
Shoes -
2Real Footwear
- Stackz LMT - 04
Hair -
Exile
- Machinehead - Blacks Pack
Skin -
Pink Fuel
- Ashton - Peach
Ears -
CheerNo
- Human Ears - Plug Open
Hands -
SLink
- Avatar Enhancement Male Mesh Hands - Relax (with Pink Fuel appliers)
*Pose 1 -
Bang
- As If A Dream @
Oneword
*Pose 2 -
Rack Poses
- Dream @
Oneword