FaMESHed has been open for a while now so the crowds have died down and now is the time to get your butts down there to grab some goodies.
Emery have released a very pretty skirt and sweater that I couldn't resist.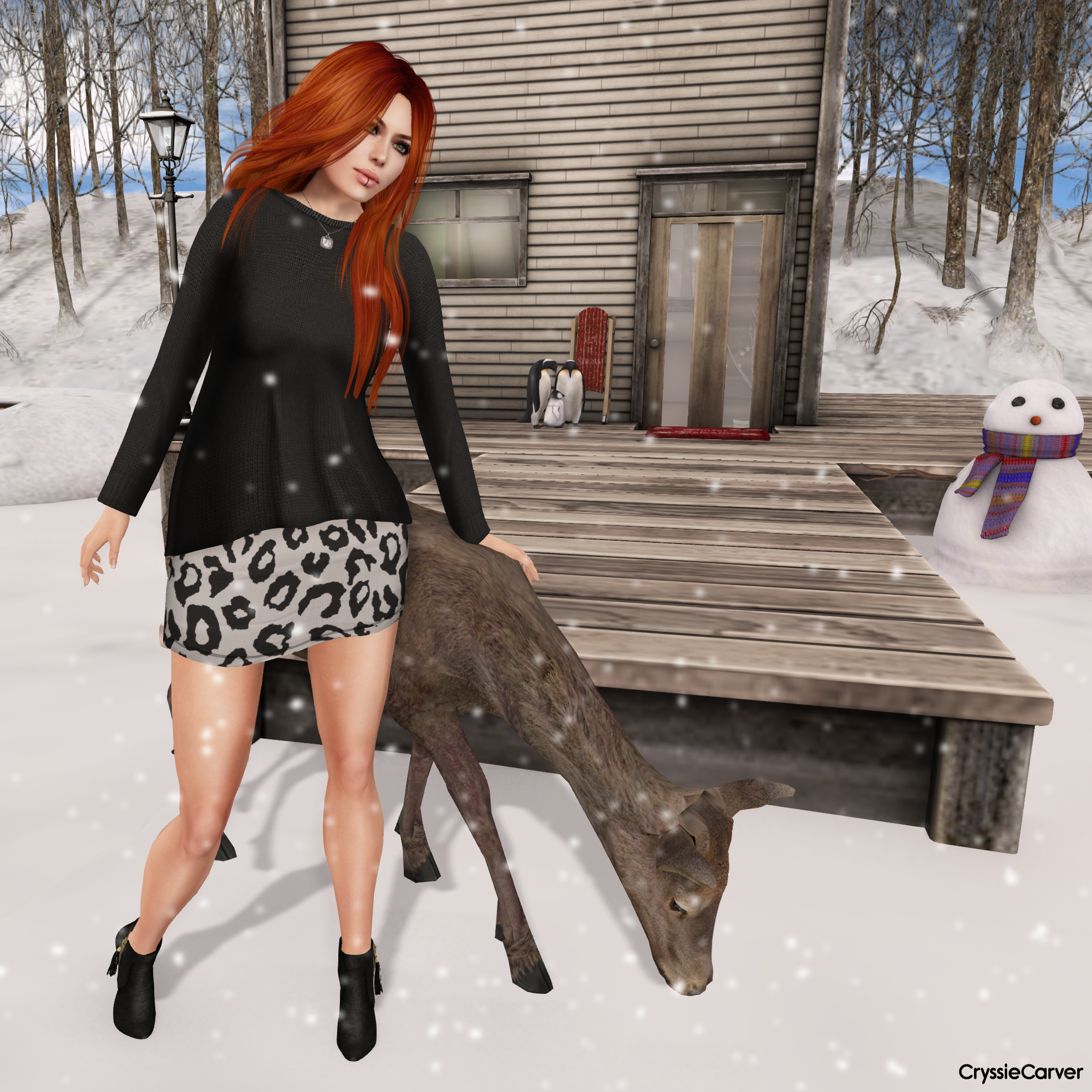 The Paz Knit Sweater and Zoe Leopard Skirt are sold as separate pieces in several colours so you can mix and match. Although I find I often end up going for a classic black as it works with so many other things.
The Rhino Ankle Boots from Baiastice looked great with this outfit. If I was feeling a bit smarter I'd have worn some nice warm tights before wandering out in the snow to play with the wildlife!
The cute little shack in the background is from Cheeky Pea.
The Petit Kanina Cabin includes the deck so you can place it over water if you wish. The snow on the roof is included and also removable. What I really like about this adorable little house is that while it's small it still has lots of room and they've even included the shadow maps for the walls so you can add your own textures for wallpaper or anything else you please.
If you wanted something a bit bigger, but still warm and cozy then Alouette have released the The Alpine Hideaway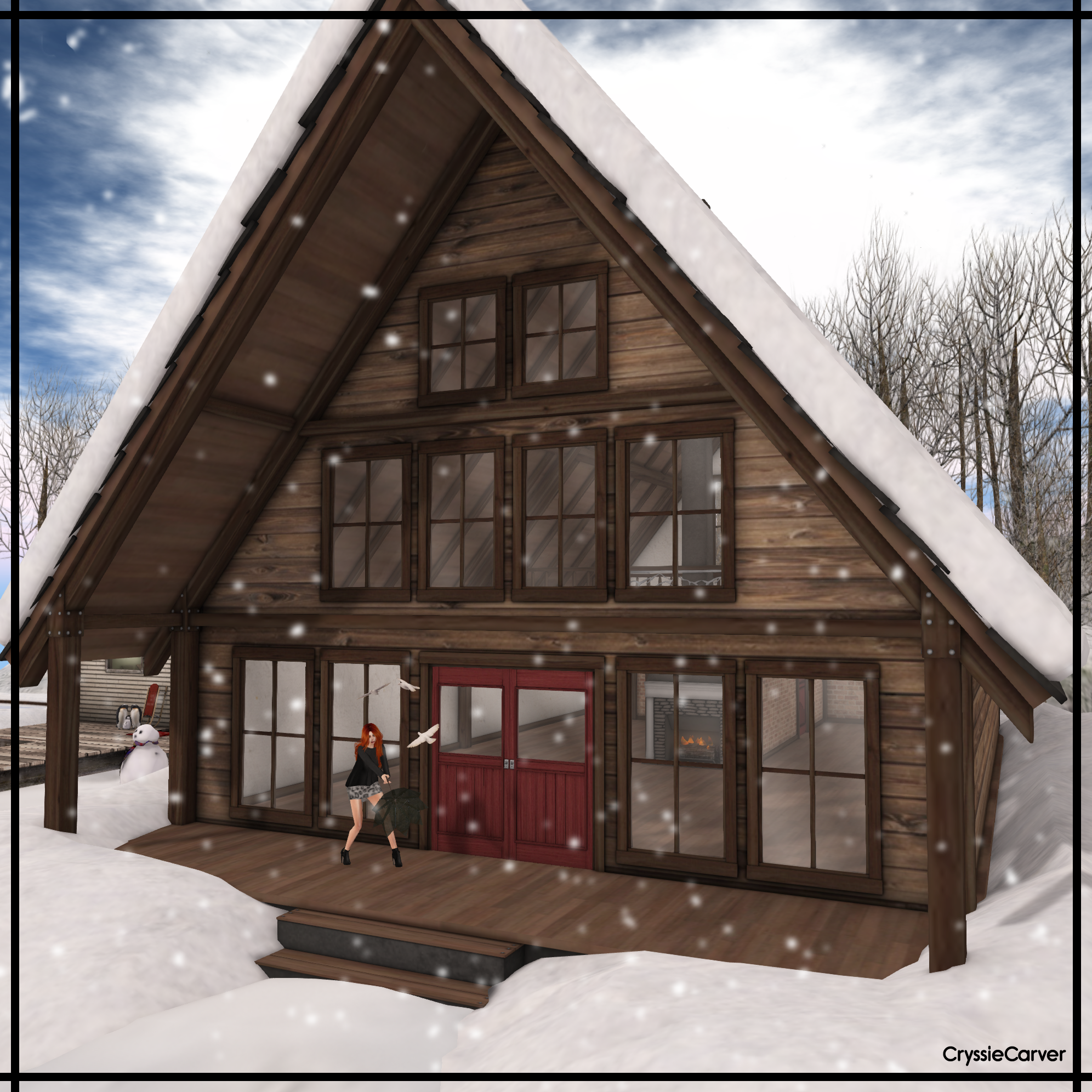 Big enough for all your furniture and knick knacks for the perfect holiday home or it would work great for a club house on a communal sim. The snow is also removable so this house works for all seasons.
There's lots more down at FaMESHed so go take a look.
Happy Shopping!
Shirt -
Emery
- Paz Knit Sweater - Black @
FaMESHed
Skirt -
Emery
- Zoe Leopard Skirt - Pure @
FaMESHed
*Boots -
Baiastice
- Rhino Ankle Boots - Black @
FaMESHed
Necklace -
Yummy
- Cushion Diamond Set - Diamond
*Hair -
Mina
- Elisa - Dark Reds Pack @
FaMESHed
Skin -
League
- Erin Pale - Feline
Eyes -
Ikon
- Hope Eyes - Moor
Eyelash -
Mon Cheri
- Falsies Eyelash
Hands -
SLink
- Avatar Enhancement Mesh Hands - Casual (with League appliers)
*Pose 1 -
Le Poppycock
- Comfort (includes deer)
*Pose 2 -
Le Poppycock
- Humour (includes umbrella & doves)
*House 1 -
Cheeky Pea
- Petit Kanina Cabin @
FaMESHed
*House 2 -
Alouette
- The Alpine Hideaway @
FaMESHed