I've probably mentioned this in the past but Blacklace VIP group is one of the most generous groups to be in. It's only 99L to join and you'll get monthly gifts sent right to you.
This month it's the After Hours lingerie and dress set.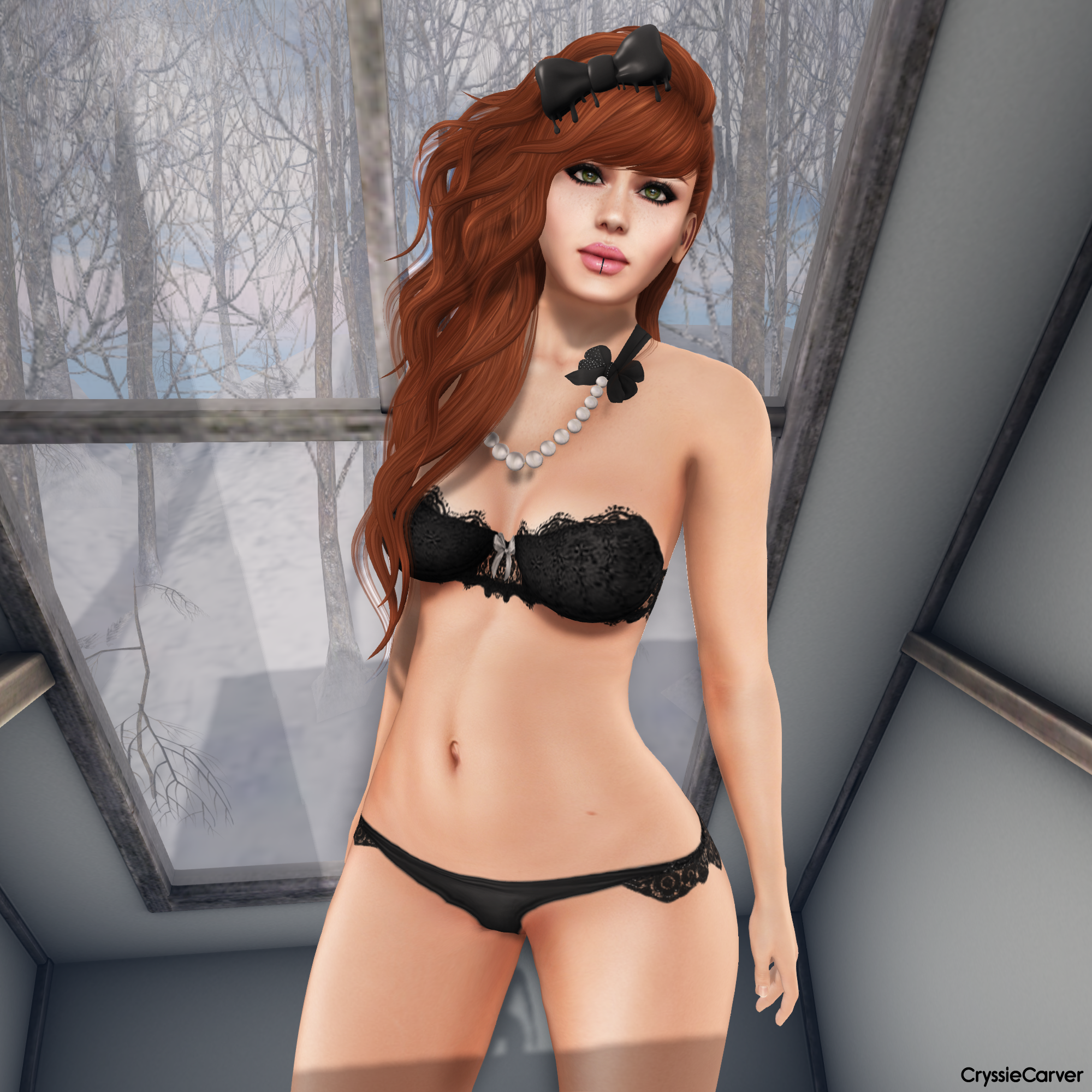 This is gorgeous and comes with appliers for SLink and Omega so it should cover any mesh body parts you have in your inventory. I haven't shown you the dress... you'll have to join the group and nab the gift to get a peek at that!
Not only are they generous to their VIP group members but everyone gets to take advantage of the TGIF special they have every Friday. You can grab sexy lingerie for 99L for yourself or for a gift for your partner.
Last week was the Laura Lingerie in three colours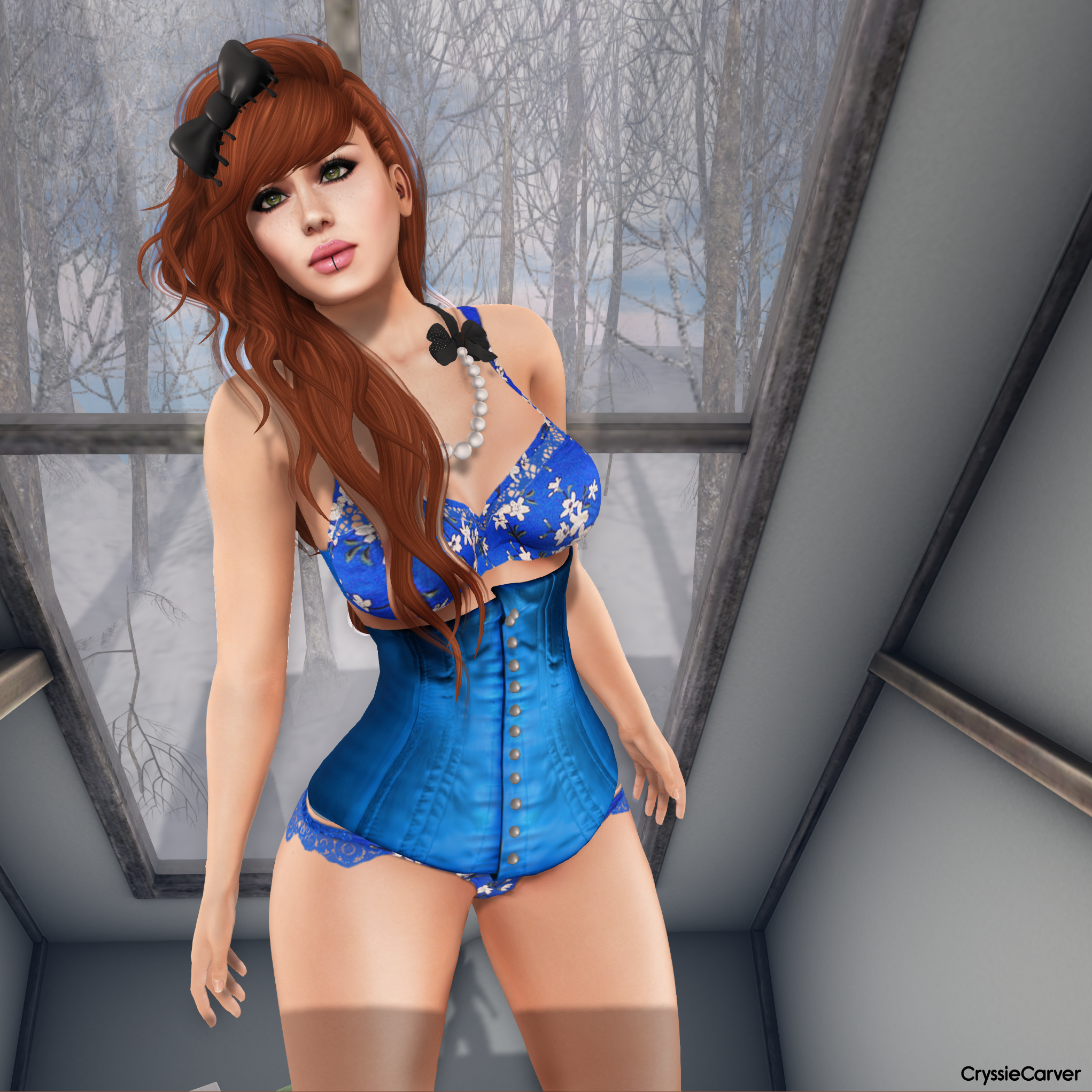 This is the blue and it comes with appliers for the lingerie in SLink and Omega. TMP appliers can be bought separately but is not transferable. It includes a mesh corset too which is optional but definitely worth wearing.
As it's last weeks TGIF then it's no longer available at the main store as they've already flipped over to their new offer for this week but you haven't lost out as they kindly put their TGIF specials on the Marketplace for the same price and you can still grab it by clicking
HERE
Happy Shopping!
Pic 1:
*Lingerie -
Blacklace
- After Hours Lingerie - Black (group gift)
Necklace - Je suis... - Chouette Necklace - Black (not available)
*Hair -
Truth
- Echo - Gingers Pack
Skin -
League
- Erin Pale - Feline
Eyes -
Ikon
- Hope Eyes - Moor
Eyelashes -
Mon Cheri
- Falsies Eyelash
Body -
Maitreya
- Lara Mesh Body - Maitreya Hands Used (with League appliers)
*Pose -
Le Poppycock
- Ultraviolet
Pic 2:
*Lingerie -
Blacklace
- Laura Blossom Lingerie - Blue
*Necklace - Je suis... - Chouette Necklace - Black (not available)
*Hair -
Truth
- Echo - Gingers Pack
Skin -
League
- Erin Pale - Feline
Eyes -
Ikon
- Hope Eyes - Moor
Eyelashes -
Mon Cheri
- Falsies Eyelash
Body -
Maitreya
- Lara Mesh Body - Maitreya Hands Used (with League appliers)
*Pose -
Le Poppycock
- Wavelength