The Dressing Room Fusion has been open since Friday 23rd and has some delicious goodies for your inventory.
Not that you'll need much convincing since everything, as always, is between 40L and 70L.
Plus they cover almost everything there. Hair, skins, jewellery, clothing, shoes, poses... you'll probably find something to snap up at a great price.
I snapped up a couple of things this round. My personal favourite being the Summer Breeze Dress from Cynful.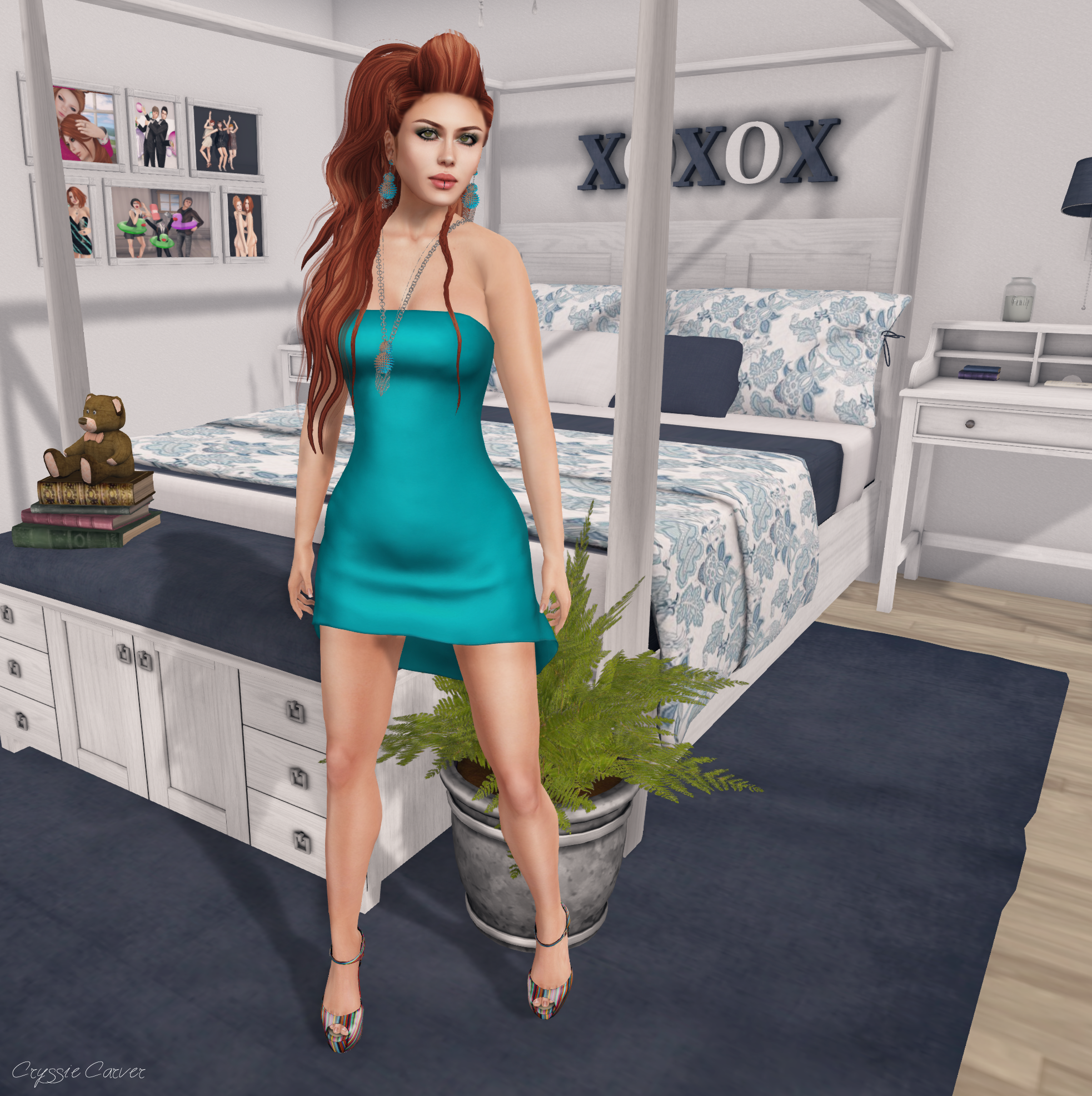 I grabbed both the Black and the Aqua at this amazing price and it's a really nice fitting dress, perfect for summer. Dress it up with heels, I went for the Madrid Lines heels from YS&YS, or dress it down with some cute sandals.
The heels are another bargain to be grabbed at The Dressing Room Fusion but they are for medium SLink feet.
The Jewellery is another great offer from Glow Studio. A full set for 70L and I think it looked super cute with the Cynful dress. Don't bump into people wearing them though, they are super spikey!
Baiastice grabbed my attention and lindens from my wallet with their Maxi Skirt.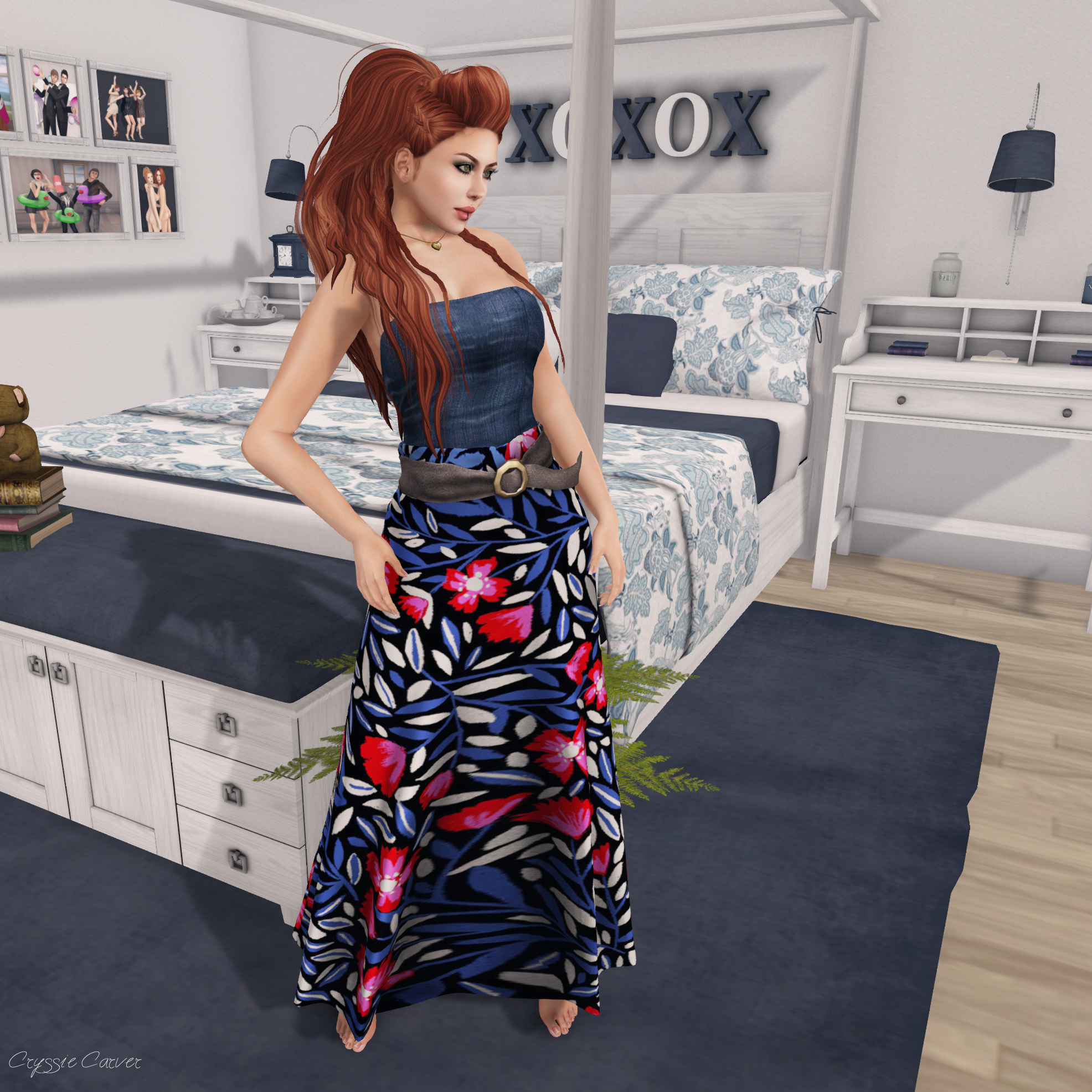 The blue floral was irresistible to me and I took inspiration from their vendor ad and teamed it with the Mini Top that is currently available at Collabor88. It fits perfectly with it and you still have chance to go and grab one if you haven't already!
The necklace is great buy from Izzie's. Only 70L and you get silver and cold. It also comes with the option to pic an initial to show on the necklace. I picked C... and it's not for Cryssie :P
The hair, while not from The Dressing Room Fusion, is a new release from Spellbound called Warrior. It comes with an optional hair feather attachment and as soon as I saw the ad for this I knew it had to be mine. I'm a touch obsessed with Vikings and LOVE Lagertha and her hairstyles. This is so reminiscent of that, even in red.
The Collage is still going and I promised to show you more lovely furnishings from this event.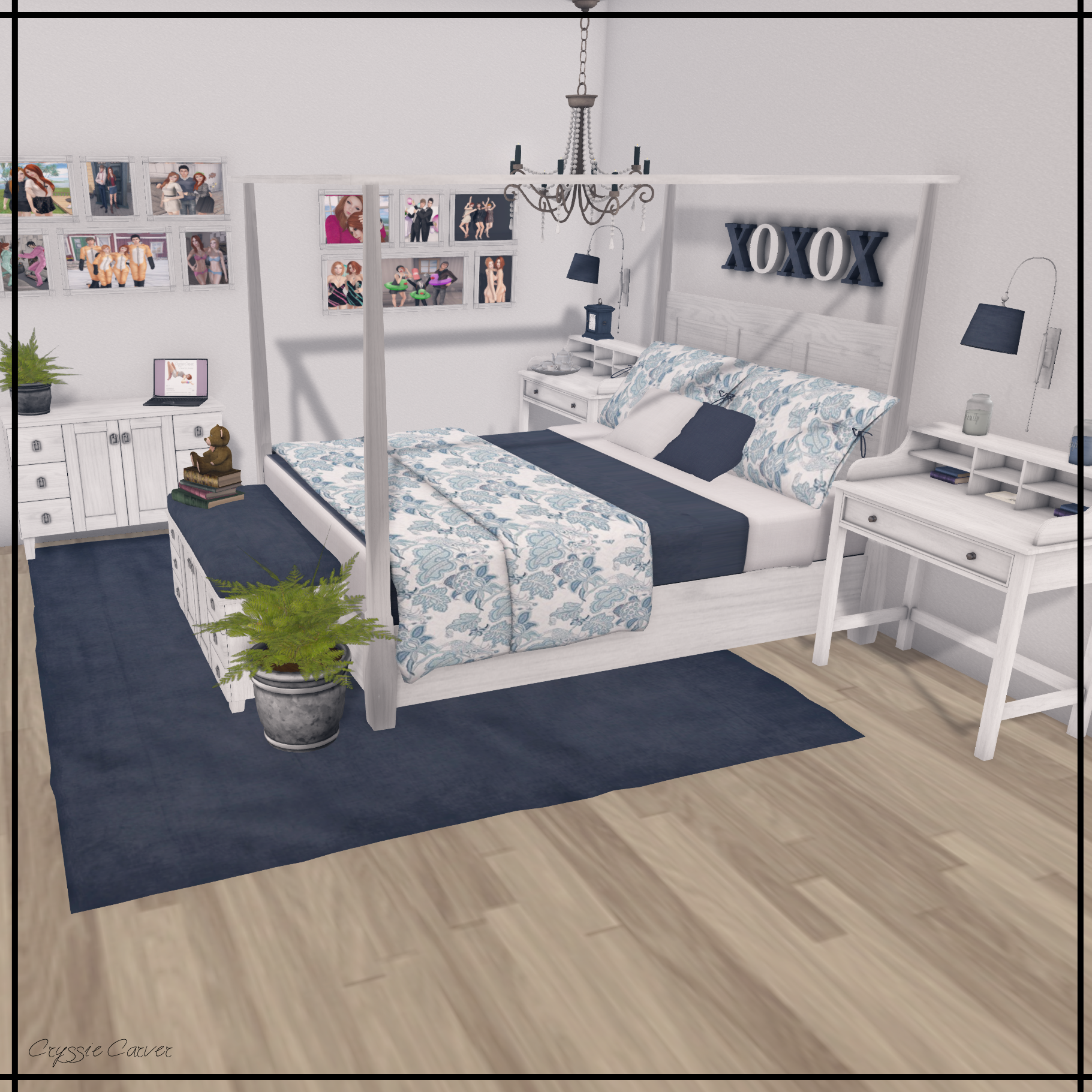 The bedroom set from Cozy Essentials is lovely. I was very impressed with it and how many tiny details there are. Perfect for cutter hogs like me.
I haven't shown all the pieces (I ran out of space) but make sure you pop down to The Collage to see it in all it's glory... and buy it! LOL
Happy Shopping!
Pic 1:
Dress -
Cynful
- Summer Breeze - Aqua @
TDRF
Jewellery -
Glow Studio
- Iam The One - Blues @
TDRF
Shoes -
YS&YS
- Madrid - Line (require SLink medium feet)@
TDRF
Hair -
Spellbound
- Warrior - Reds Pack
Skin -
League
- Erin Pale - Mint (with Erin lipstick 03)
Hands -
SLink
- Mesh Hands - Casual (with League appliers)
Feet -
SLink
- Mesh Feet - Medium (with League appliers)
Pose -
Elephante Poses
- Waking Hour - #4
Pic 2:
Top -
Baiastice
- Mini Top - Denim @
Collabor88
Skirt -
Baiastice
- Maxi Skirt - Blue Floral @
TDRF
Necklace -
Izzie's
- Letter Heart Necklace - Gold @
TDRF
Hair -
Spellbound
- Warrior - Reds Pack
Skin -
League
- Erin Pale - Mint (with Erin lipstick 03)
Hands -
SLink
- Mesh Hands - Casual (with League appliers)
Feet -
SLink
- Mesh Feet - Medium (with League appliers)
Pose -
Bang
- Stand - 355
Furniture -
Cozy Essentials
- Complete May Collage Room @
The Collage
(not all pieces shown)