FaMESHed is open for May and there's spring goodies galore for you!
Wardrobe change time in SL is always a great time of year. So many new things to wear! There are not enough days in spring to get to them all so I'm going to show you my favourites from this round.
First up is Baiastice.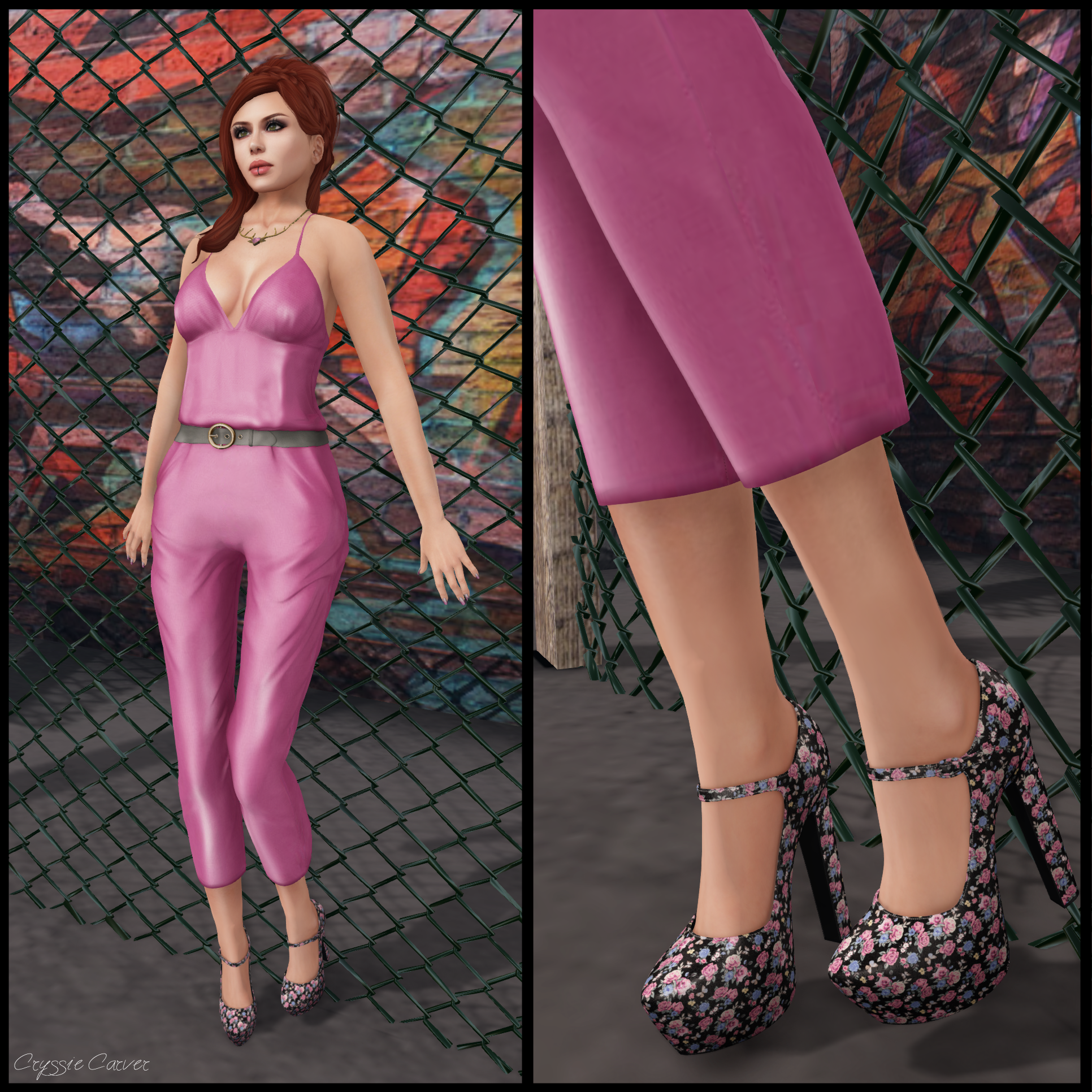 The Sophia Jumpsuit is adorable and the belt comes with a colour change hud. There are lots of lovely bright spring colours to choose from. Of course I had go with pink so I could team it up with the adorable Midnight Rose Miranda Chunky Pumps from Gos. Plus these are at a super low price so if you love your Gos shoes, then this pair is a steal!
I'm loving that creators have finally started producing some amazing mesh shorts. They were hard to get hold of for a while and only a small group of people had nailed it, but now we have a great pair from Zaara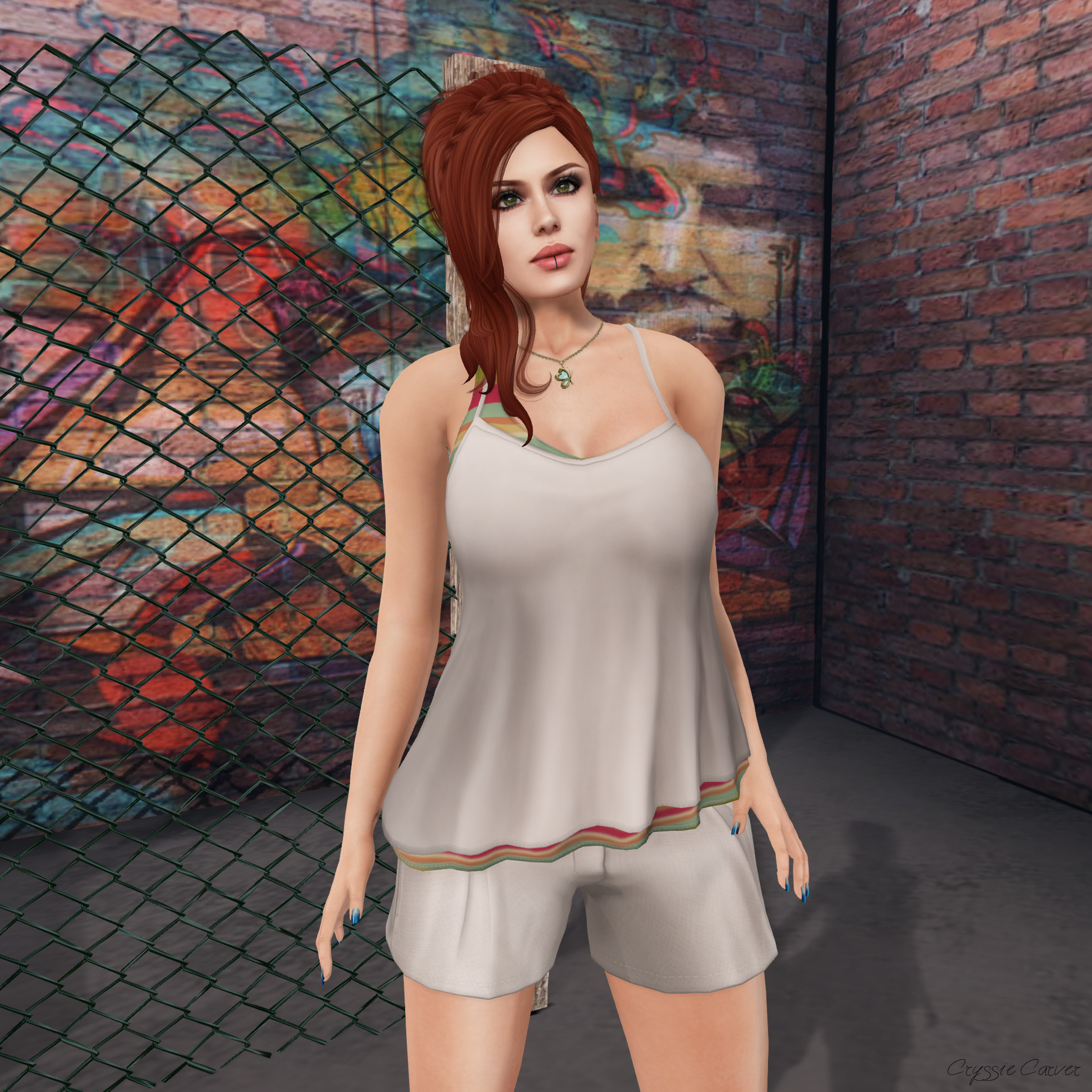 The Elina Shorts and the Kalika top are great for the warmer weather. I feel like I'm about to run off on holiday in this set. I went with the white because I realised I had almost exclusively black shorts in my inventory. It's time to lighten up my inventory with some pale colours.
The hair is from Wasabi Pills and is also available at FaMESHed this month. I love the braid on this and the almost half beehive style at the back. Casual but classy.
Last up is Coquet with their Cross My Heart Shirt and Peddlers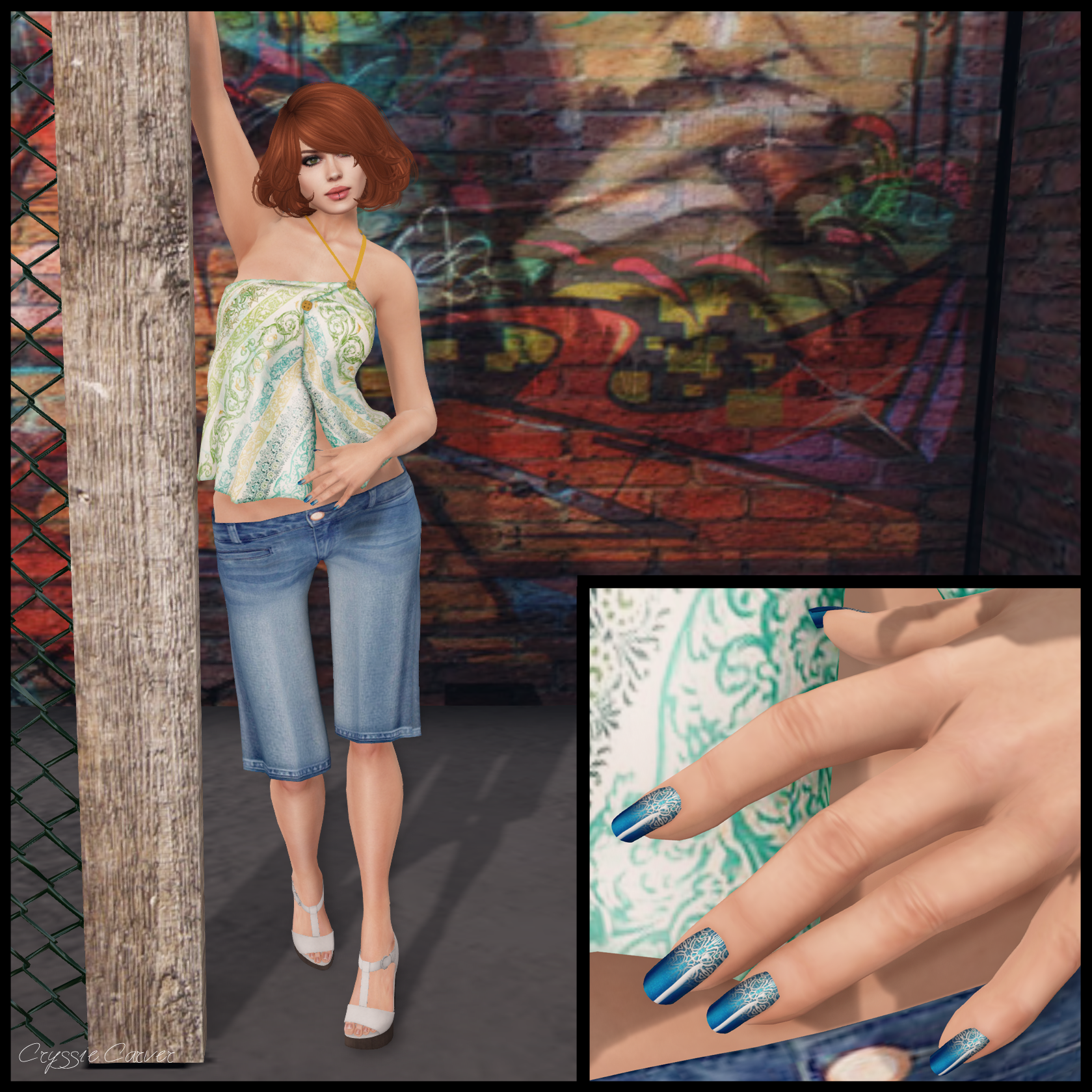 Loving these long shorts so much. Something really different for me and I'm really enjoying them. I went with the classic blue. I see me getting some serious wear out of these.
The hair is a new release from Truth and is called Lunara. I'm always a big fan of short styles and the little curly bits are super cute.
The nails are from ZOZ and are the Tiffany Polish. You can grab these at Cosmopolitan
Hope you're having a lovely Sunday! I know I am!
Pic 1:
Jumpsuit -
Baiastice
- Sophia Jumpsuit - Pink @
FaMESHed
Shoes -
Gos
- Miranda Chunky Pump - Midnight Roses @
FaMESHed
Necklace -
Maxi Gossamer
- My Dear Heart - Short
Hair -
Wasabi Pills
- Ingrid Mesh Hair - Cinnamon @
FaMESHed
Skin -
League
- Erin Pale - Steel (with Erin lipstick 03)
Hands -
SLink
- Mesh Hands - Flat (with League appliers)
Pose Prop -
Poseivity
- Urban Prop Scene
Pic 2:
Shirt -
Zaara
- Kalika Tank Top - Retro @
FaMESHed
Short -
Zaara
- Elina Shorts - Ivory @
FaMESHed
Necklace -
Maxi Gossamer
- Flutterby Heart - Gold Short
Hair -
Wasabi Pills
- Ingrid Mesh Hair - Cinnamon @
FaMESHed
Skin -
League
- Erin Pale - Steel (with Erin lipstick 03)
Hands -
SLink
- Mesh Hands - Flat (with League appliers)
Pose Prop -
Poseivity
- Urban Prop Scene
Pic 3:
Shirt -
Coquet
- Cross My Heart - Striped @
FaMESHed
Shorts -
Coquet
- Peddlers - Blue @
FaMESHed
Nail Colour -
ZOZ
- Tiffany Polish (require SLink hands) @
Cosmopolitan
Hair -
Truth
- Lunara - Gingers Pack
Skin -
League
- Erin Pale - Steel (with Erin lipstick 03)
Hands -
SLink
- Mesh Hands - Flat (with League appliers)
Feet -
SLink
- Mesh Feet - Medium (with League appliers)
Pose Prop -
Poseivity
- Urban Prop Scene