Glamour Animations is a new dance store in Second Life.
I'm always game for grabbing new dances and Glamour Animations are using professional dancers and Mocap to get the best quality they can into their dances.
I've never worked with machinima movies before so this is a first for me! Don't judge me too hard eh?
I actually had a lot of fun figuring out how to do this. Hopefully as time goes on I will improve but I'm quite proud of my first attempt!
It really helps that the dance is a great quality dance and guess what... it's FREE!
Yup you can grab this group gift. It's a free join group too. Don't forget to try out the other dances while you are there.
So of course I grabbed
Cat
and made her dance with me. I wonder how many people I can manage to squeeze into the next video!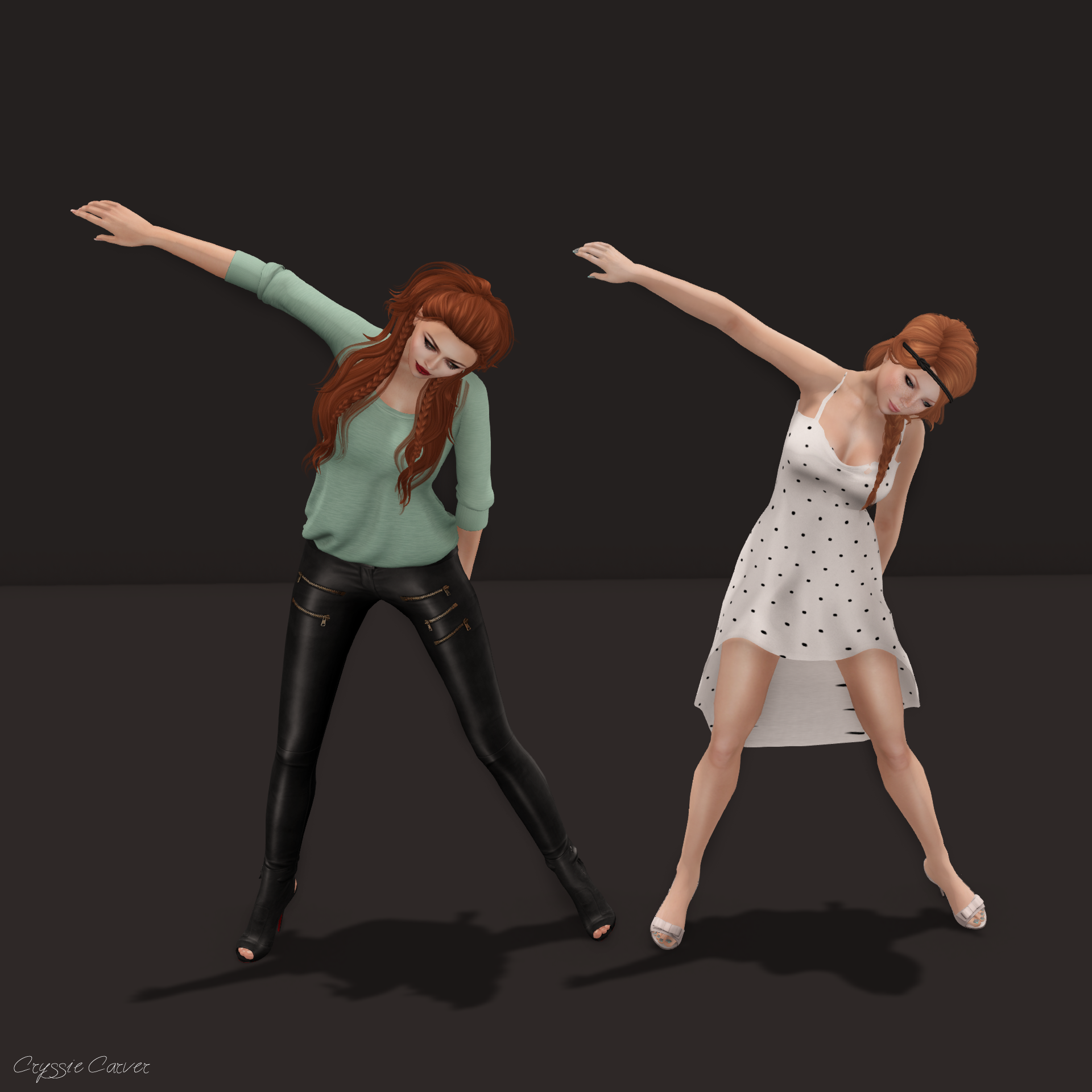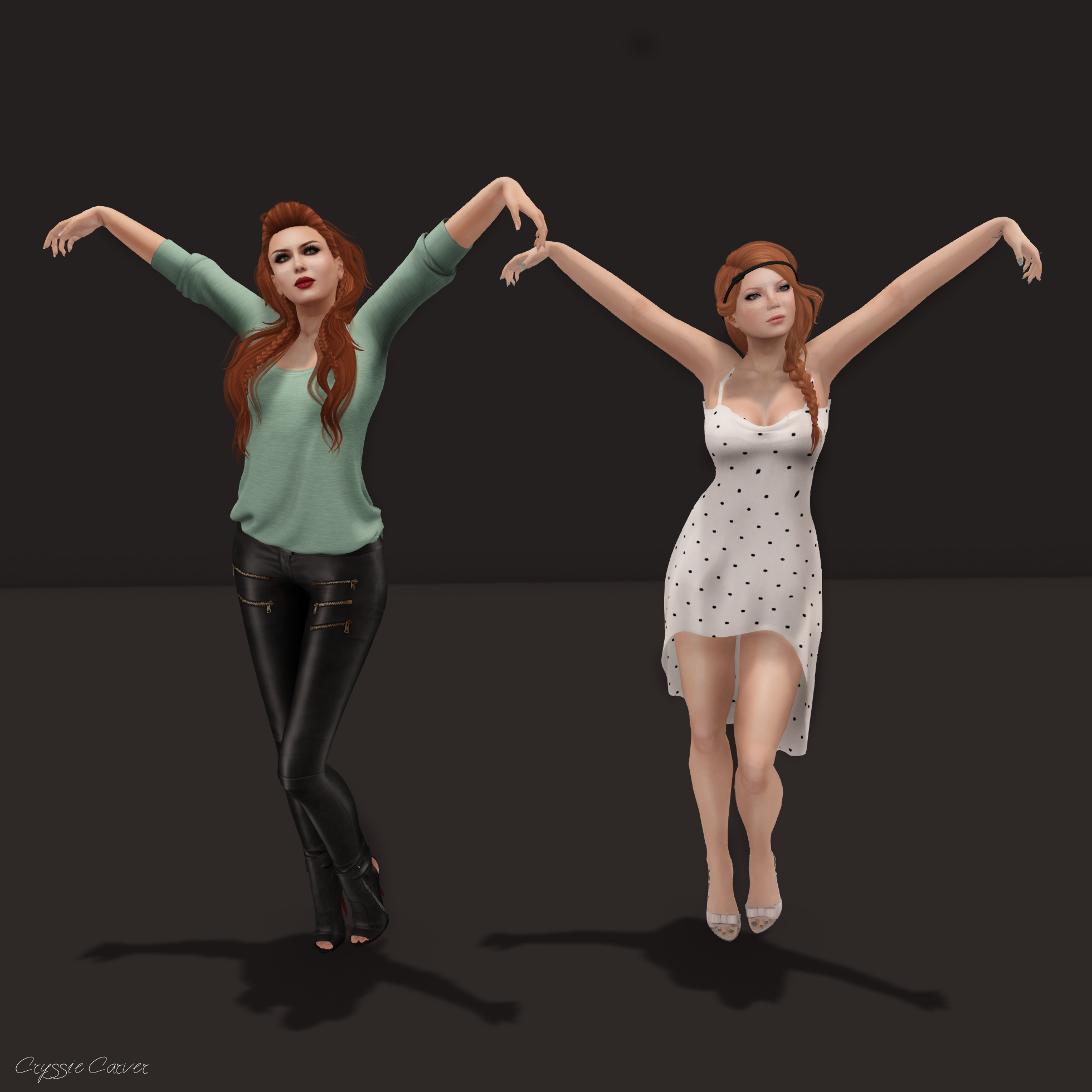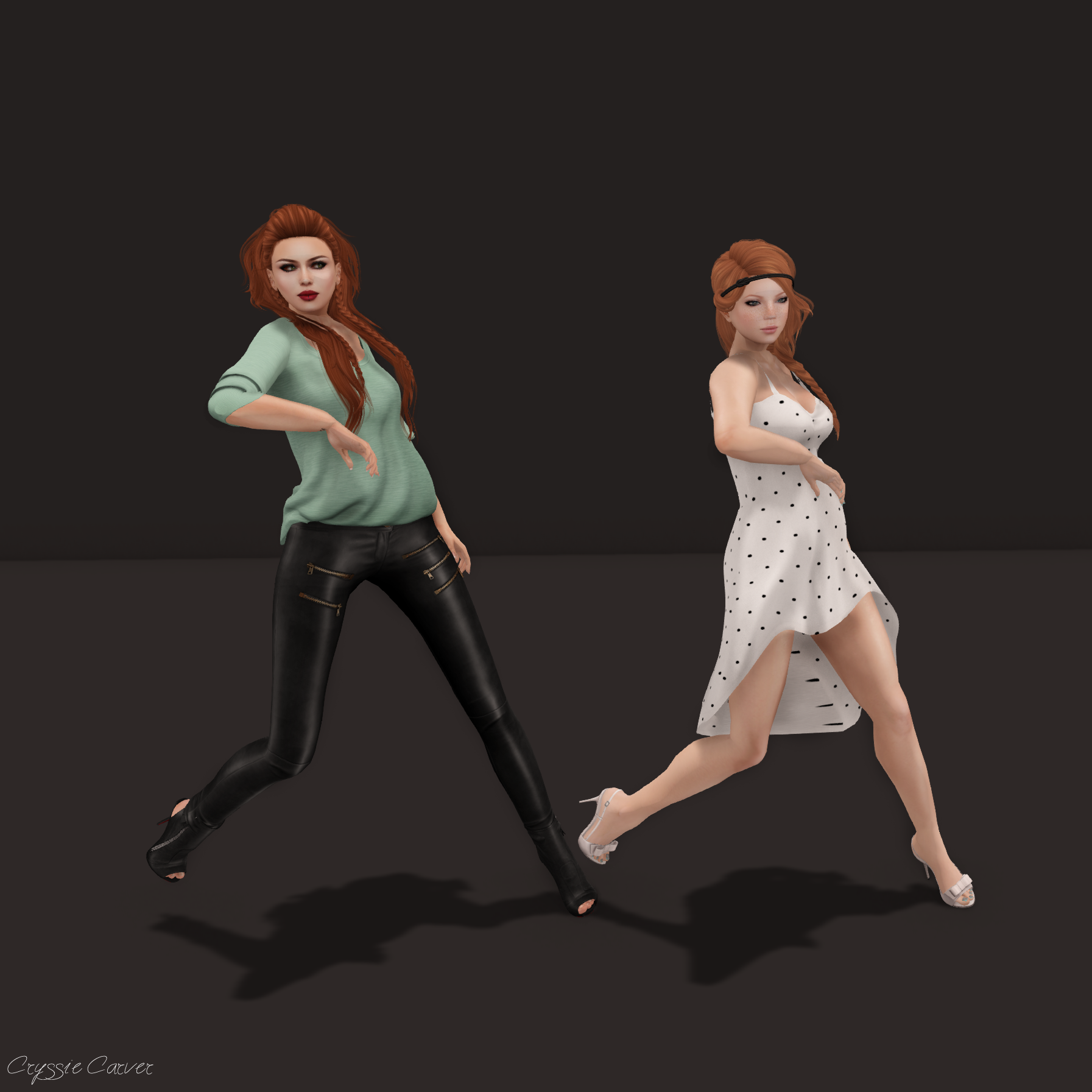 I hope to see more really soon from Glamour Animations. I can then make more machinima videos!
If you have any tips or tricks about machinima I'd love your imput. You can IM me in world, poke me on Plurk/Facebook or leave me a comment on this post.
Dance -
Glamour Animations
- 04. Club Solo Dance (group gift)
Cryssie:
Shirt -
Maitreya
- Half Tucked Shirt - Hemlock
Pants -
Maitreya
- Leather Skinny Pants - Black
Shoes -
Maitreya
- Laud Boots - Black
Hair -
Truth
- Lagertha - Gingers Pack
Skin -
League
- Erin Pale - Feline (with Erin lipstick 07)
Hands -
SLink
- Mesh Hands - Casual (with League appliers)
Cat:
Dress -
Lark
- Savannah Dress - Polka Dot White/Black
Hair -
Truth
- Elyse - Gingers Pack
Skin -
Pink Fuel
- Harley - Ivory
Hands -
SLink
- Mesh Hands - Casual (with Pink Fuel appliers)
Feet -
SLink
- Mesh Feet - Medium (with Pink Fuel appliers)