We Love Role Play has been open since the 6th and you have until the end of the month to go and explore and grab all the goodies that make your lindens burn a hole in your wallet.
I got a couple of bits and I have more posts coming soon with lovely fantasy bits from other events.
First up is a great Hyborian Girl outfit from Velvet Whip.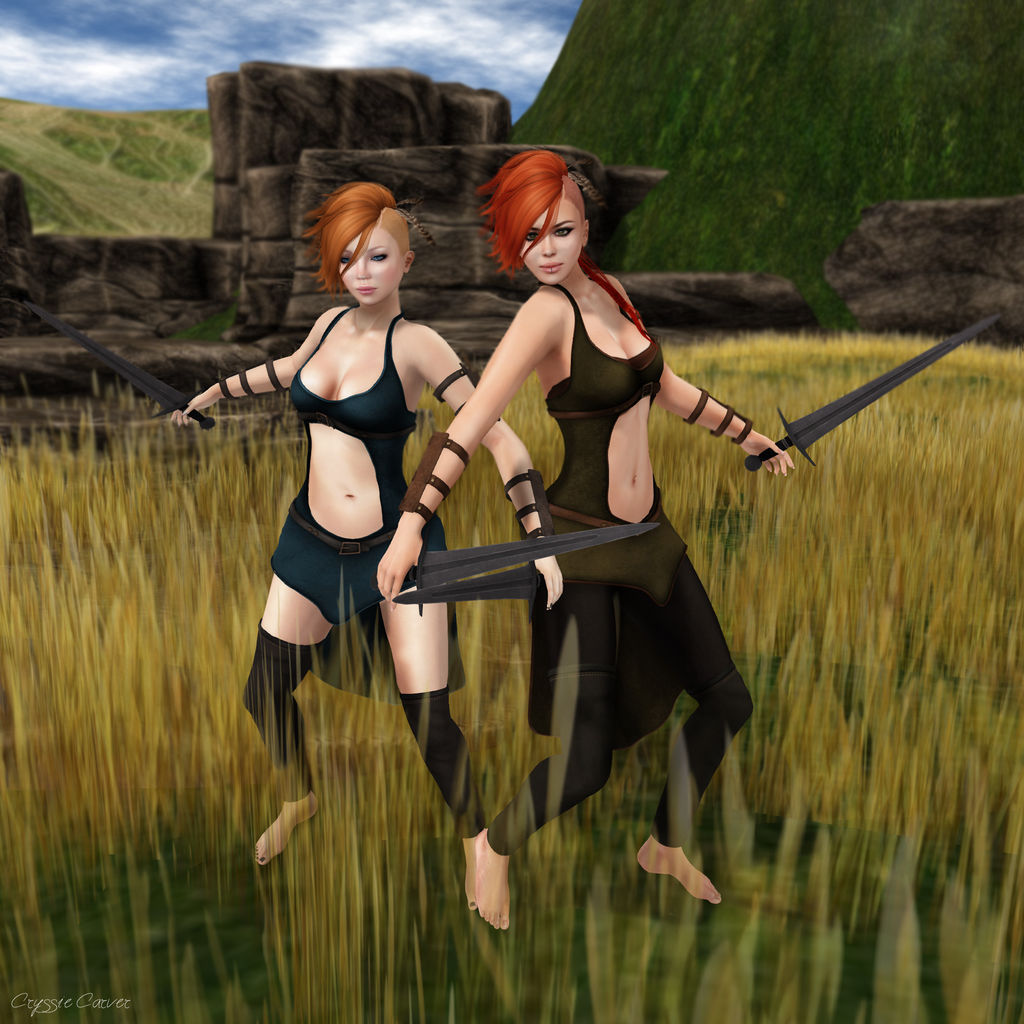 Honestly I couldn't believe this was only 99L. 99L for a while outfit that is great for all kinds of role play.
I teamed it with this great Nyoki Hair from Tableau Vivant. They have released some amazing hair recently but this is my absolute favourite! You can wear it with or without the feathers and braids too.
The pose, which comes with the awesome swords, is the We Run The World pose from Rack Poses. They make awesome poses with props and I often use them in fantasy pics. This one is no exception.
Pure Poison recently has been making some lovely things for We Love Role Play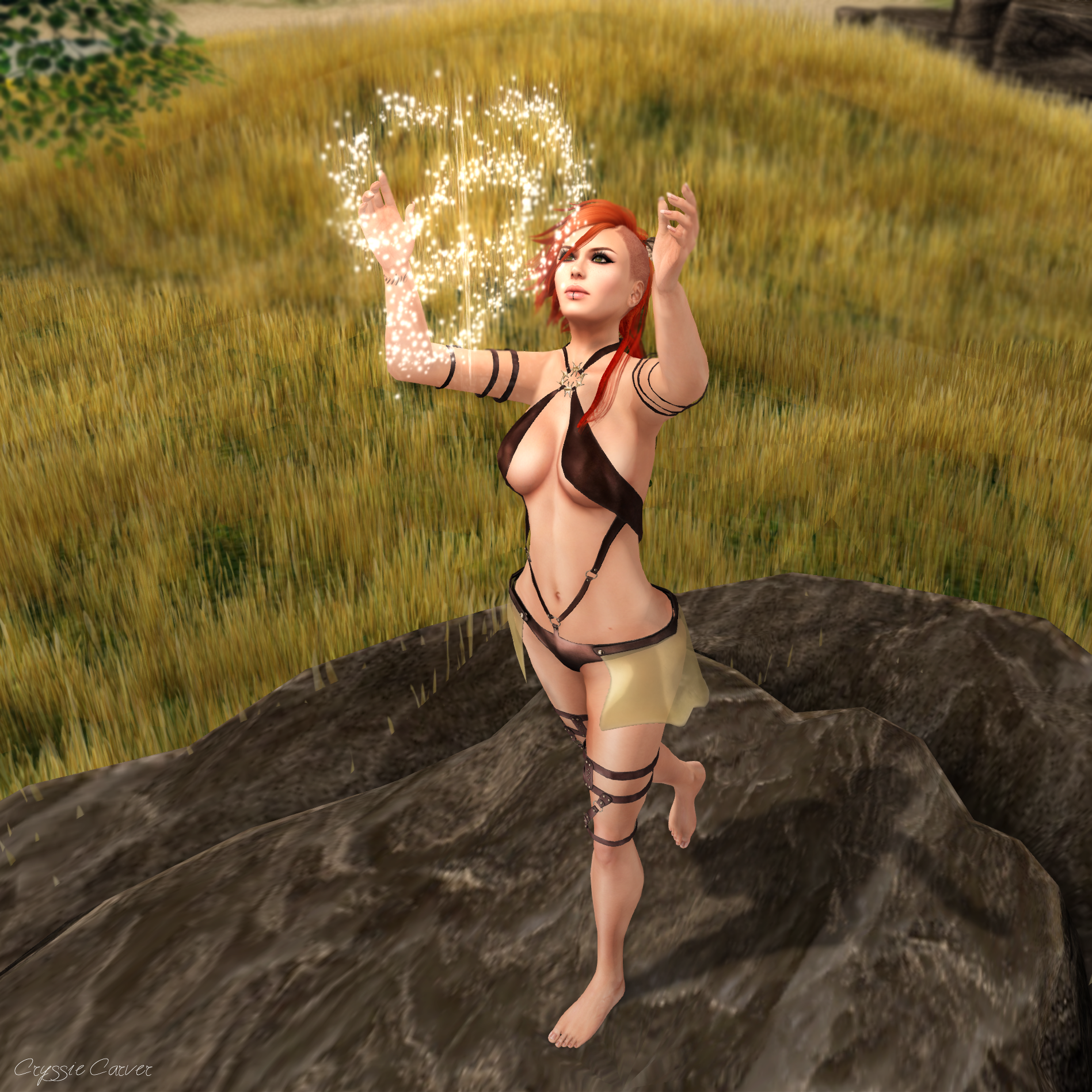 This outfit is a one piece mesh outfit. It doesn't come with an alpha so you have to be a perfect size to wear it. Make sure you grab a demo if you haven't set your avatar to a standard size and are unwilling to do so! Although looking it you are probably going to want to make it fit!
The pose is an adorable pose prop from Elephante Poses. The Feel The Magic pose prop comes with the pretty sparkles you see in the picture. You rez and sit and all the poses are inside. Perfect for role play pictures where it looks like you are throwing glitter. It comes with additional sparkles too and the poses separate to make your own group/couple/friends poses!
That's all for now but more fantasy stuff coming soon.
Happy Shopping!
Pic 1:
Cat:
Outfit -
Velvet Whip
- Hyborian Girl - Blue @
We Love Role Play
Hair -
Tableau Vivant
- Nyoki Hair - Equinox @
We Love Role Play
Skin -
Pink Fuel
- Harley - Crystal
Hands -
SLink
- Avatar Enhancement Mesh Hands - Casual (with Pink Fuel appliers)
Feet -
SLink
- Avatar Enhancement Mesh Feet - Flat (with Pink Fuel appliers)
Cryssie:
Outfit -
Velvet Whip
- Hyborian Girl - Moss @
We Love Role Play
Hair -
Tableau Vivant
- Nyoki Hair - Fall @
We Love Role Play
Skin -
League
- Erin Pale - Feline
Hands -
SLink
- Avatar Enhancement Mesh Hands - Casual (with League appliers)
Feet -
SLink
- Avatar Enhancement Mesh Feet - Flat (with League appliers)
Pose -
Rack Poses
- We Run The World (includes swords) @
We Love Role Play
Pic 2:
Outfit -
Pure Poison
- Manna Armor - Brown @
We Love Role Play
Hair -
Tableau Vivant
- Nyoki Hair - Fall @
We Love Role Play
Skin -
League
- Erin Pale - Feline
Hands -
SLink
- Avatar Enhancement Mesh Hands - Casual (with League appliers)
Feet -
SLink
- Avatar Enhancement Mesh Feet - Flat (with League appliers)
*Pose Prop -
Elephante Poses
- Feel The Magic (includes sparkles) @
We Love Role Play