The current round of The Dressing Room Fusion is open until the 16th and I nabbed a few bits before it restarts for the next round.
This is only a short post but I wanted to show you some pretty things I grabbed.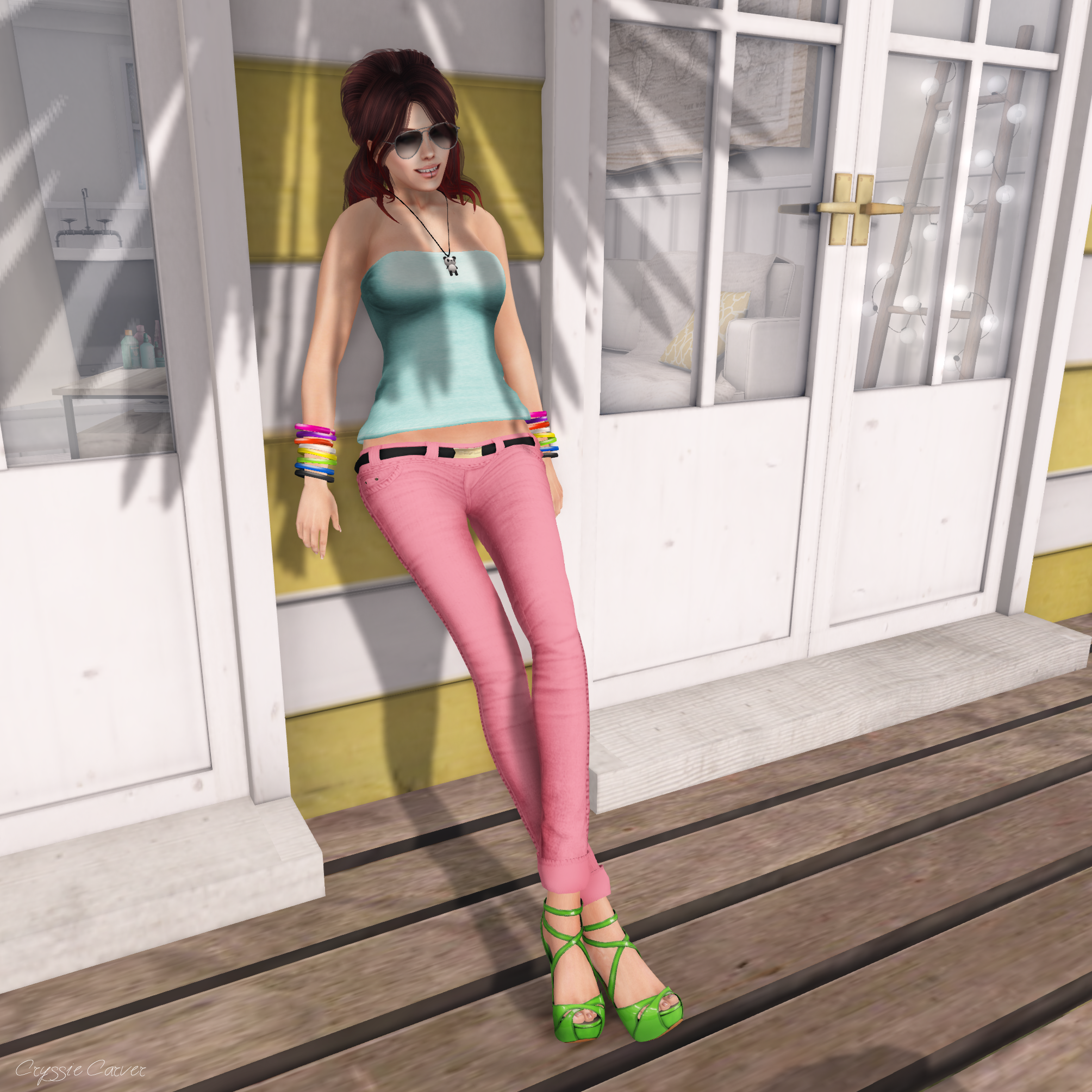 The Casual Tube Top is from Cynful. I really like the detail and the shading on this top. It fits really nicely too.
The shoes you can nab from YS&YS. I went for the green but other colours are available. You will need the SLink medium feet for these.
The hair is a special colour release of Ilse from Mina. I normally go for the dark reds but the special release pack has a lovely brown to red dipped colour that I've taken a shine to.
Go grab other great bits before it closes!
Happy Shopping!
Shirt -
Cynful
- Casual Tube Top - Aqua @
TDRF
Pants -
Cynful
- Skinny Jeans - Pastel Coral
Shoes -
YS&YS
- Rio Shoes - Glossy Green (require SLink medium feet) @
TDRF
Bangles -
Erratic
- Triangle Stacked Bangles
Necklace -
Izzie's
- Panda Necklace
Glasses -
Yummy
- Captain's Aviators - Silver
*Hair -
Mina
- Ilse - Specials Pack @
TDRF
Skin -
League
- Erin Pale - Natural
Hands -
SLink
- Avatar Enhancement Mesh Hands - Casual (with League appliers)
Feet -
SLink
- Avatar Enhancement Mesh Feet - Medium (with League appliers)
Pose -
Izzie's
- Leaning Pose - 5 @
TDRF