I was listening to Beyoncé, Naughty Girl, and trying to think of a title for this blog post. Hmmm a title for a blog post with some super sexy lingerie in it...
It had to be done.
Onto the lingerie.
Blacklace always nail it with their stunning lingerie with more appliers than you could possibly know what to do with, a great VIP group with monthly gifts and the ability to look like you fell out of a Beyoncé video.
Dark Delight is a super sexy mesh corset in rich, dark colours.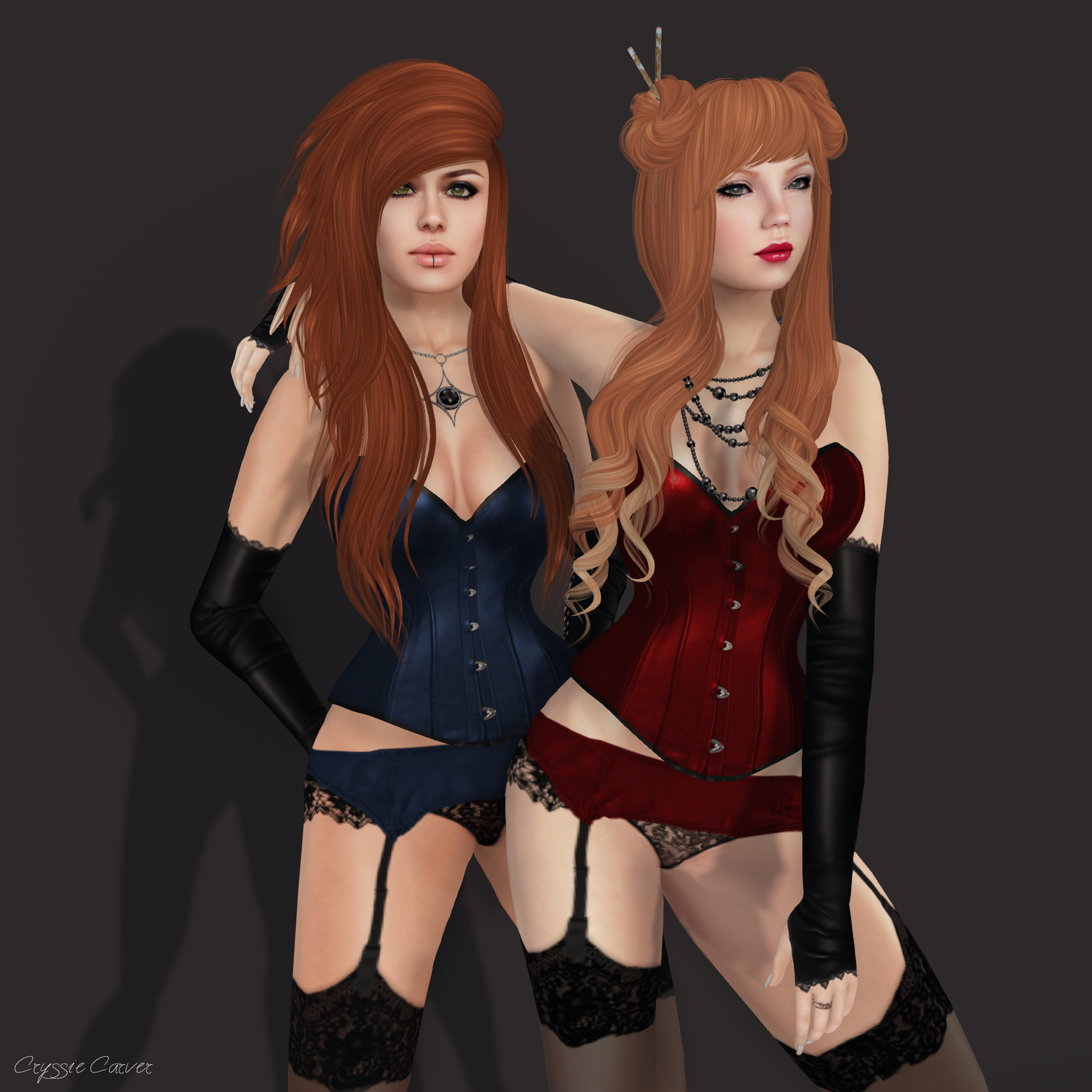 It also comes with long, fingerless gloves that include a SLink applier. That's a massive selling point for me right there as I can't live without my SLink hands. It comes with all the other usual appliers too. Truly gorgeous lingerie.
If you want live a little more on the wild side then you're going to need some cheetah spots.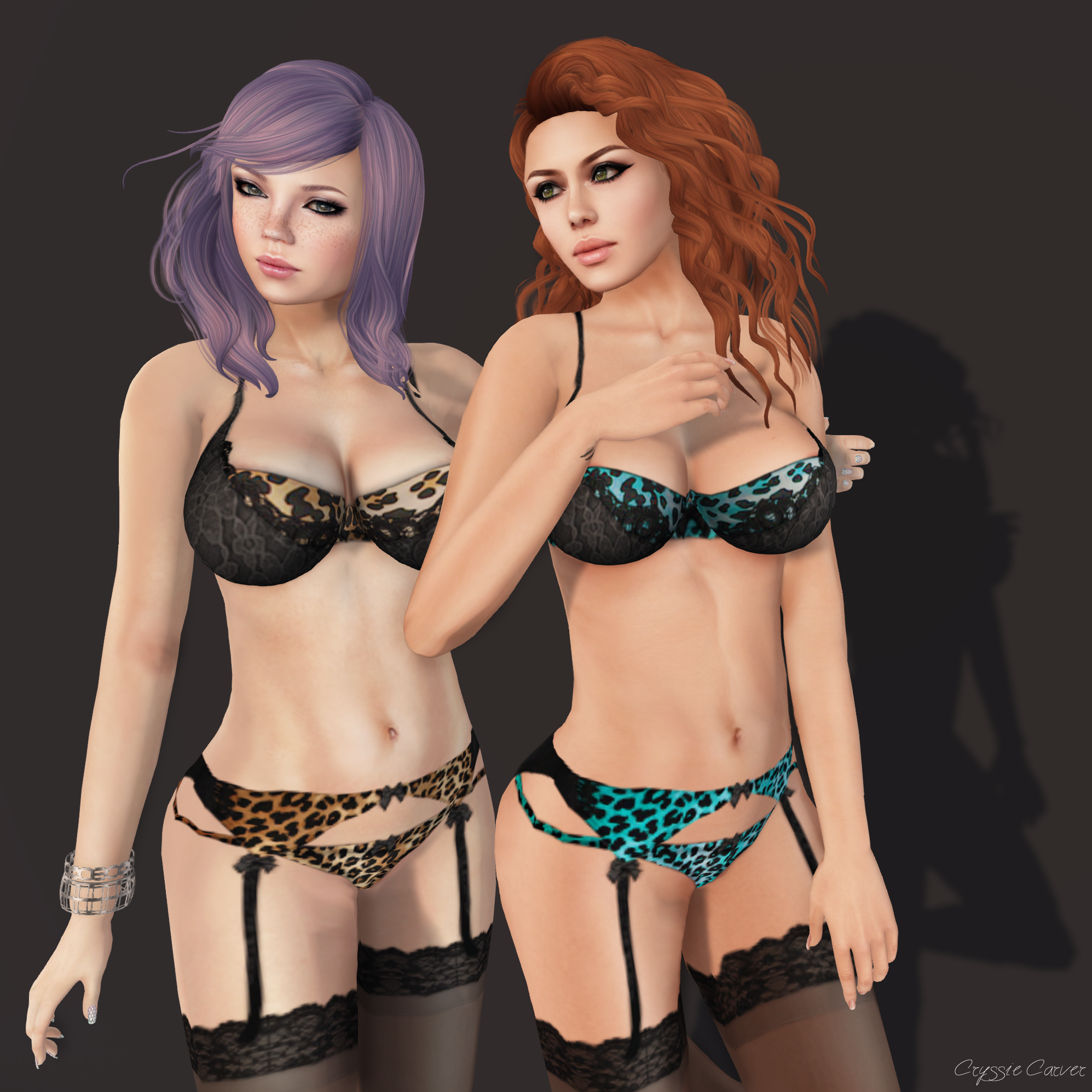 It comes in the usual cheetah colour and then some additional fun colours. It has all the appliers, including appliers for the new fitted breasts from Lola's.
Go to Blacklace and get your sexy on...
Happy Shopping!
Pic 1:
Cryssie:
*Lingerie -
Blacklace
- Dark Delight - Blue Leather
Necklace -
Maxi Gossamer
- Nova Dream Necklace - Short
*Hair -
Truth
- Jenna - Gingers Pack
Skin -
League
- Erin Pale - Feline
Cat:
Lingerie -
Blacklace
- Dark Delight - Red Leather
Necklace -
Maxi Gossamer
- Ritzy Shimmer Pearls
Hair -
Truth
- Birdie w/buns&sticks - Gingers Pack
Skin -
Pink Fuel
- Harley - Crystal
Hands -
SLink
- Mesh Hands - Casual (with Pink Fuel appliers)
Pose -
Exposeur
- Fierce Flawless
Pic 2:
Cat:
Lingerie -
Blacklace
- Flirting With Danger - Cheetah
Bangles -
Maxi Gossamer
- Athena - Silver
Hair -
Wasabi Pills
- Madeline - Crystal Violet
Skin -
Pink Fuel
- Harley - Crystal
Hands -
SLink
- Avatar Enhancement Mesh Hands - Casual (with Pink Fuel appliers)
Breasts -
Lolas
- Tango Delicq (with Pink Fuel appliers)
Cryssie:
*Lingerie -
Blacklace
- Flirting With Danger - Teal Cheetah
Hair -
ISON
- Bee - Reds Pack
Skin -
League
- Erin Pale - Feline (with League eyeliner 3)
Hands -
SLink
- Avatar Enhancement Mesh Hands - Casual (with League appliers)
Breasts -
Lush
- Lush Breasts - V1.4 (with League appliers)
Pose -
Bang
- Another